The coaster hasn't opened yet, but you can already take a virtual ride on the newest coaster at Busch Gardens Williamsburg. The all new coaster doesn't open until April 25th, but a new commercial gives us a full ride on the new daredevil making machine.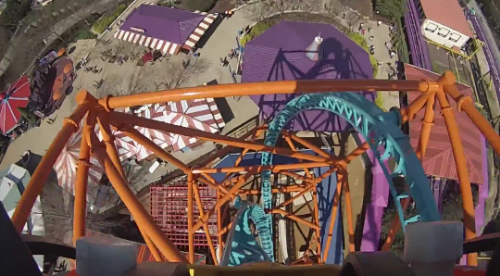 The all new coaster will launch riders back and forth before taking them up and over the 156 foot tall coaster, and through a stalled loop, before coasting back through the station. The new video, released from Busch Gardens, showcases an entire run on the ride.
The all new coaster is themed to an Italian Daredevil that would dare a huge loop on motorcycle as part of his act.
The coaster opens at Busch Gardens Williamsburg on April 25th, right in the shadow of the massive Apollo's Chariot.
The new coaster is one of the many new happenings at Busch Gardens Williamsburg for their 40th anniversary celebration.
Stay tuned for more from Busch Gardens Williamsburg, and be sure to get social with us on Facebook and follow along with us on Twitter @BehindThrillsfor the latest updates!
For more information about Busch Gardens Williamsburg, including tickets, visit the official website by clicking here!