The Republic is a unique experience that brings an immersive theater experience of world of video gaming to life through interactive and innovative performance. The all-new experience is slated to open in just a few short weeks in Orlando, Florida on May 30th. The Republic will turn guests and turn them into an important role in a conflicted society as players (the guests) actions determine how the story ends.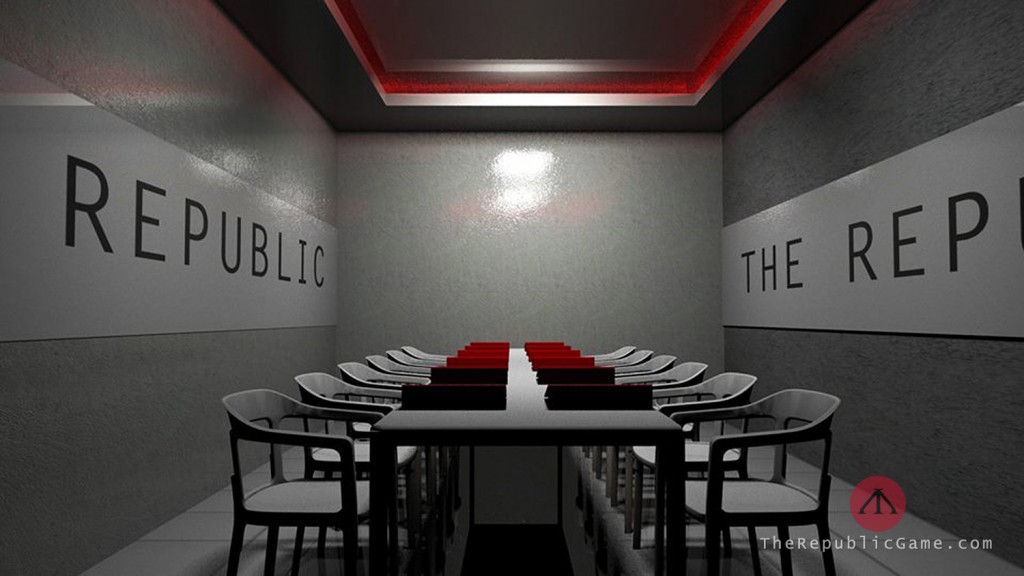 The all-new experience will span across a total of 11 weeks, reaching into the end of July. Each experience will be available to only 30 players at a time. Players will interact with 12 performers across more than 25 individually designed spaces that were created within an 18,000 square foot warehouse just outside of downtown Orlando.
Performance dates:
May 30
June 4, 5, 6, 11, 12, 13, 18, 19, 20, 25, 26, 27
July 2, 3, 4, 9, 10, 11, 16, 17, 18, 23, 24, 25
With just 11 weeks of performances and 30 players per experience, tickets could quickly sell out. Tickets are now officially on sale at the newly redesigned website for The Republic. Although tickets are on sale at the website, the website also offers a glimpse at characters and performers that are taking part in The Republic. Click here to visit the official website for The Republic.
Tickets for the dates listed above are $35 per person. Thursday evening performances will take place at 8pm. Friday and Saturday evenings will offer two performances at 7:30pm and 10pm. Each experience will last approximately 90 minutes.
For players interested in being part of the "beta test" can do so during the Orlando Fringe Festival on May 14, 15, 21, 22, and 23. Beta tester players will help the design team for The Republic perfect the experience prior to the official grand opening at the end of May.
And for even more fun, The Republic has partnered with Halloween Extreme and will be offering a separately-ticket opportunity to go behind-the-scenes on May 16th. The Republic and Legends: A Haunting at Old Town will both be part of the Haunt Tour on Saturday night, beginning at 8pm. More information can be found at the official Halloween Extreme website by clicking here.
For more information or to purchase tickets for The Republic, visit the official website by clicking here.