Viva La Musica is one of the most popular events at SeaWorld Orlando. The annual Latin music festival not only sees several big name bands performing, but also a huge menu full of Spanish and Caribbean dishes. This year, the festival has seen several new dishes, as well as some great performers. From tasty food, to huge Latin acts, Viva La Musica takes SeaWorld from the quiet of Spring and puts them right in the heat of the summer.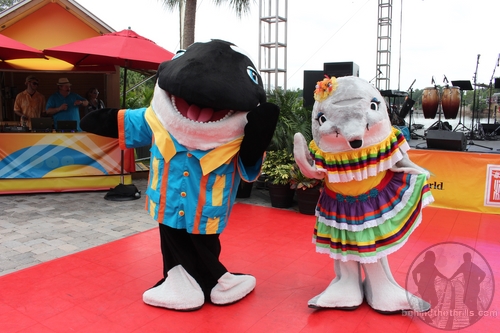 The fun kicks off every Saturday at SeaWorld Orlando, along the Bayside Pathway around 1p.m. That's when guests can either make a run for the stadium to get a seat, or they can beeline for the food lines. Our choice was, of course the food. The Bayside Pathway has tons of fun and games for families of all ages, with tons of great music being spun by live DJ's and live bands throughout the day. There's also meet and greets with SeaWorld characters, all dressed up to party at Viva La Musica.
Video-Check out all the fun of Viva La Musica at SeaWorld Orlando

While the park will boast some amazing concerts for Viva Lake Musica, it's the food that stars. SeaWorld chefs prepare the food in house, and keep the flavors traditional. Executive Chef Hector Colon has been bringing his unique training, and his life long love of food to the table.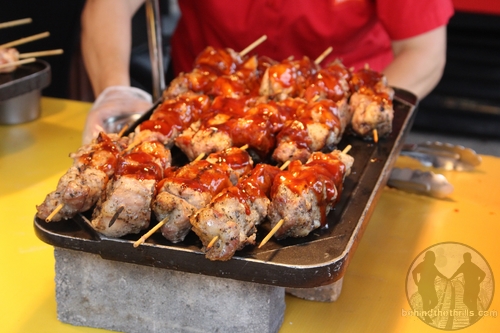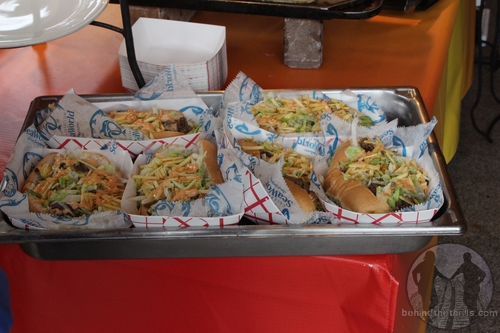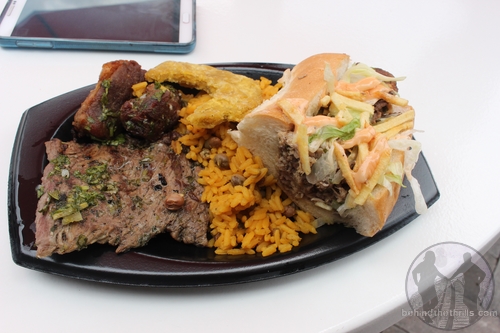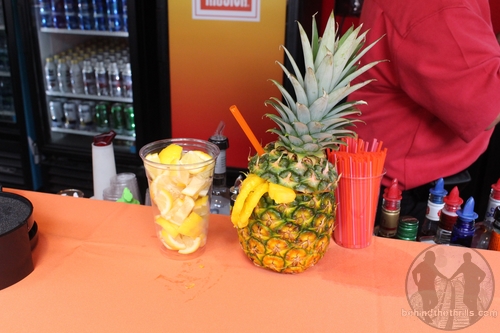 New flavors this year include the special Tripeleta sandwich. It's a tasty mix of chicken, beef and pork, cooked with a blend of spices on an open cooker. The meat is roasted tender and shredded to perfection before being topped with potato sticks and a special sauce. It's a delicious treat for any meat lover.
Also new this year is a larger selection of cocktails, including a pina colada served in a whole pineapple. The drink runs about $13 dollars, and isn't unique to SeaWorld, but it does make for a great relaxing cocktail. The drinks proved so popular during their first day of the event, that they sold out. We would definitely make the recommendation of stopping here first.
The rest of the food comes in very generous portions and ranges from typical chicken, pork and steak skewers to skirt steak grilled with chimichurri sauce.

Dishes run between $8 and $12 dollars, depending on item, and are enough for one.
Slideshow-Check out even more from Viva La Musica
The concerts are also a huge part of Viva La Musica, and are included in theme park admission. The concerts vary from week to week, and are always held at Bayside Stadium. There are closer, better seats available, but really there isn't a bad seat in the stadium.
Here's the schedule so far:
Saturday, May 2: : El Gran Combo de Puerto Rico
Saturday, May 9: Elvis Crespo
Stay tuned for more from SeaWorld Orlando, and be sure to get social with us on Facebook and follow along with us on Twitter @BehindThrills for the latest updates!
For more information about Viva La Musica at SeaWorld Orlando, including tickets, visit the official website by clicking here!