Just about every theme park is doing a huge food festival of some kind. From food&wine, to bbq fests, to even celebrations of the sea. Heck, even parks like Kings Island are taking a break from the coasters and trying to go with their own little food festivals involving beer named after coasters. However, there's one original food festival, and it's celebrating it's 20th anniversary this year. We're talking of course about the Epcot International Food&Wine Festival. The original Food&Wine Festival is going bigger than ever this year with new eats, and new artists for the Eat to the Beat concert series!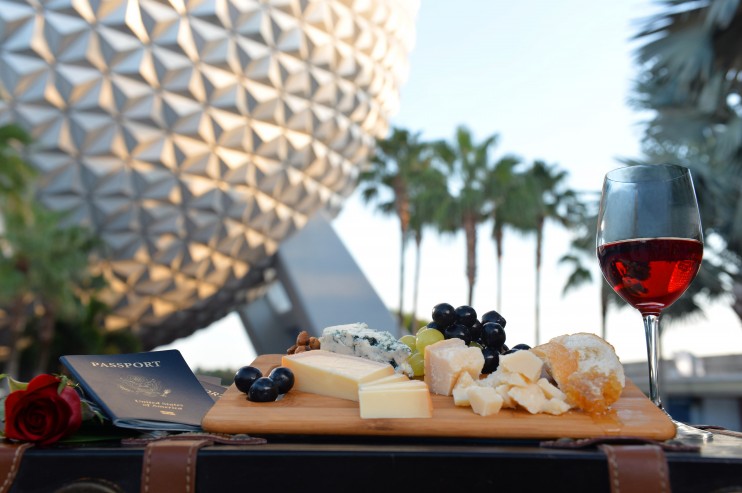 For the 20th anniversary, the Epcot International Food&Wine Festival is cranking it up with tons of new offerings. The event kicks off on September 25th, and runs all the way until November 16th. New marketplace menus will bring new flavors to life, and will also bring back some favorites with almost 30 booths, each representing a different country, flavor and taste that spans the globe. Celebrity Chefs will also return for demonstrations and special events, including Cat Cora, Robert Irvine, and Jaime Deen.
The original chef who helped to kick off the event in 1996, Jon Ash will also be back to help kick off the 20th anniversary series as well.
For fans of music, the Eat to the Beat Concert Series returns as well, with some perennial favorites, as well as some new faces.
Here's the full line up:
David Cook – September 25-27, 2015
Wilson Phillips – September 28-29, 2015
Christopher Cross – September 30-October 1, 2015
Starship – October 2-4, 2015
Smash Mouth – October 5-7, 2015
The Pointer Sisters – October 8-9, 2015
38 Special – October 10-11, 2015
Rick Springfield – October 12-13, 2015
Sugar Ray – October 14-16, 2015
The S.O.S. Band – October 17-18, 2015
Air Supply – October 19-21, 2015
Fuel – October 22-23, 2015
Tiffany – October 24-25, 2015
Dennis DeYoung – October 26-28, 2015
Jo Dee Messina – October 29-30, 2015
Everclear– October 31-November 1, 2015
Boyz II Men – November 2-4, 2015
Sister Hazel – November 5-6, 2015
Big Bad Voodoo Daddy – November 7-9, 2015
Hanson – November 10-12, 2015
Maxi Priest– November 13-14, 2015
Chaka Khan– November 15-16, 2015
More details about extra events, merchandise and VIP packages will be coming in the next few months.
Stay tuned for more from Walt Disney World, and be sure to get social with us on Facebook, and follow along with us on Twitter @BehindThrills for the latest updates!
For more information about The Epcot International Food&Wine Festival, including tickets, visit the official website by clicking here!