Busch Gardens Williamsburg is celebrating 40 years of Fun, and 40 years of memories. Today, via the official BGW Facebook Page, the park announced that there will be a documentary about the park, and it will be shown first in the park that started it all. The park also released a small teaser for the documentary, and it is full of "feels".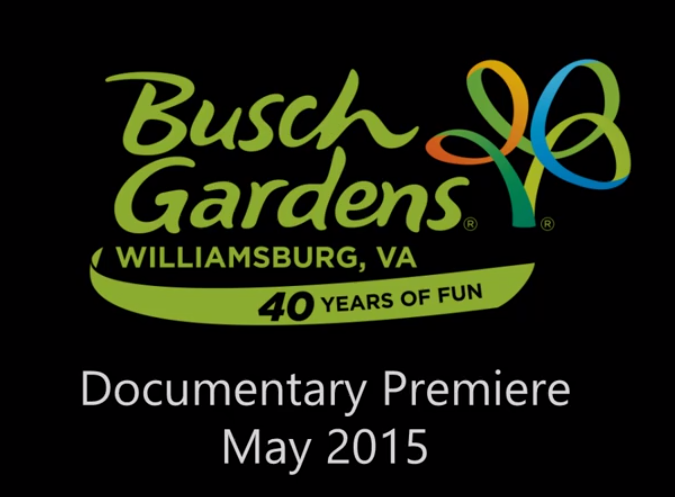 Busch Gardens Williamsburg is one of the most celebrated parks in the country, and deservedly so. It has received the "Most Beautiful Park" award more than any other theme park, it's the home to some of the most unique collections of coasters and rides, and it's the place where Europe comes to life with dozens of shops, shows and attractions.
Now, to celebrate 40 years, the park is releasing a new documentary, showcasing the last 40 years of the park, and showing off some great attractions from the past.
We are celebrating 40 years of fun at Busch Gardens this year, and in honor of our 40th anniversary a specially-commissioned 40-minute documentary will be shown during a limited, one-day screening in the Globe Theatre on Sunday, May 17, 2015. Here is a sneak peak of 40 Years of Fun: The Story of Busch Gardens Williamsburg. #BGVA40 #40YearsOfFun

Posted by Busch Gardens on Monday, 11 May 2015
The 40 minute long documentary will have a special airing in the park, at the Globe Theatre on Sunday May 17th. This will be a one time deal, and will not air in the park again.
Show times for May 17th, 2015:
10:30 a.m., 12:00 p.m., 1:30 p.m., 4:00 p.m., 5:30 p.m. and 7:00 p.m
The DVD will also be available in limited quantities at select locations in the park, and for a limited time. The movie will showcase the attractions and memories at the park over the past 40 years. Of course it will revisit legendary attractions like Big Bad Wolf and Lemans, and get guest reaction over the past 40 years. At this point, there are no plans to air the documentary on television, though that may change.
So what is your favorite memory of Busch Gardens Williamsburg?
Stay tuned for more from Busch Gardens Williamsburg, and be sure to get social with us on Facebook and follow along with us on Twitter @BehindThrills for the latest updates!
For more information about Busch Gardens Williamsburg, including tickets, visit the official website by clicking here!