The all new rise at Knotts Berry Farm, Voyage to Iron Reef,  is hitting the park in a big way on May 15th. That's the day that mechanical monsters from the deep will ascend to the park , and start devouring the coasters and rides in a feeding frenzy. Of course, you can stop them, and you can stop them early. We have your pass into this huge event, and it's FREE!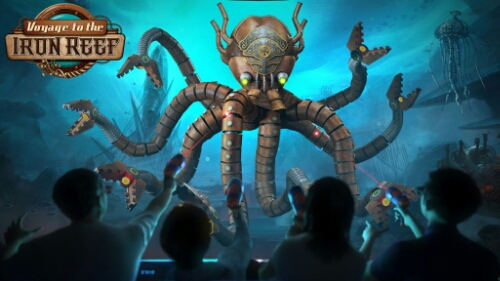 The all new ride will take you on an all out assault on the park as steampunk sea creatures try to eat the park's coasters.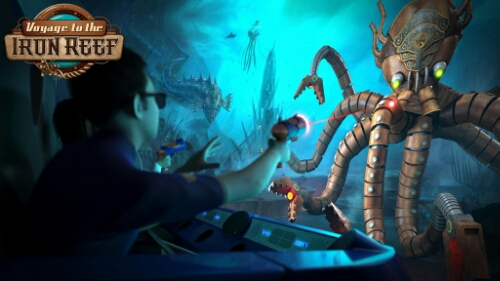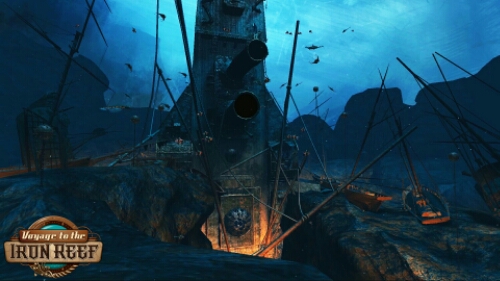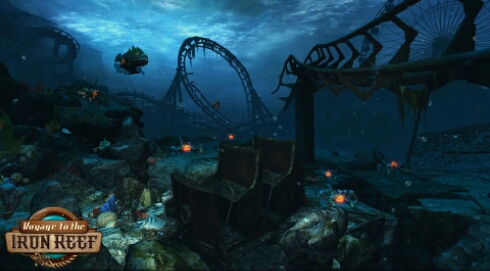 The ride will be an interactive dark ride experience,  with special effects, 3D screens and lots of amazing imagery. Oh, and you'll have guns. You'll be able to zap your way to victory against the undersea menace, and compete against other riders.
The images above are from the ride, and give an idea of how in depth and immersive the new ride will be. We even have a small clip of one of the creatures in action.
The ride doesn't open until May 15th, BUT we have a chance for you to not only ride early, but also hear about the ride from the people who brought it to life. Knotts has allowed some of our readers to attend a very special event on May 14th. The event will provide exclusive ride time on Voyage to the Iron Reef, followed by a special presentation featuring the Knott's Berry Farm and Triotech Creative Teams. 
Update
All of our spots for this event have been filled. Be on the lookout for more exciting events!
Stay tuned for more from Knotts!
For more information about Knotts Berry Farm, visit the official website by clicking here!