He was the first major attraction that Universal Orlando opened, and it changed the face of theme parks worldwide. Now the King is back in an all new attraction at Universal Orlando's Islands of Adventure, and he's bigger, meaner and better than ever. Are you ready to journey to Skull Island?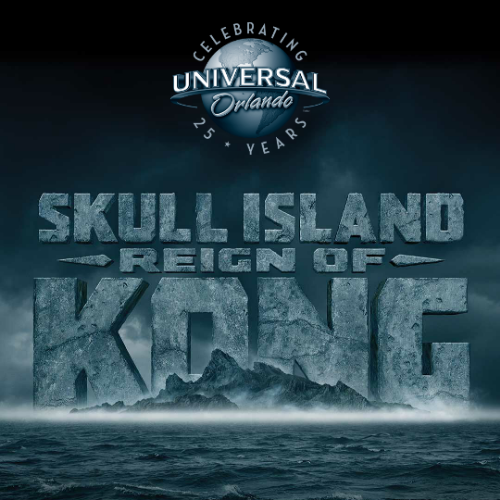 The all new King Kong attraction at Universal Orlando will mesh together huge 3D screens with live sets and huge larger than life characters. The new ride will use revolutionary ride vehicles, and looks like it will take much of the film from Universal Studios Hollywood'Hollywoods own King Kong 360. The ride looks to lose the trams of the Studio Tour for all new busses or jeeps.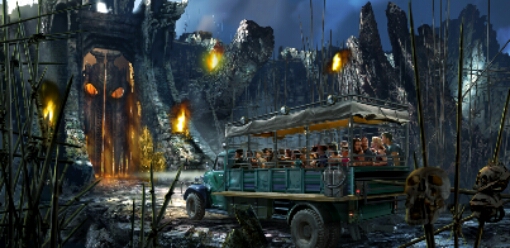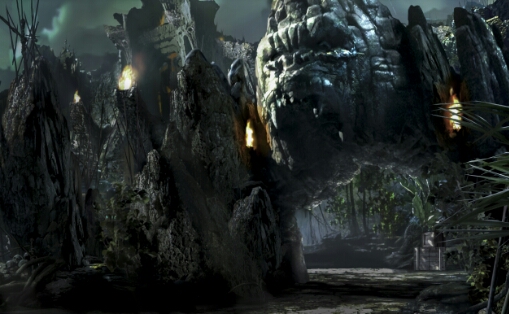 The new attraction marks the return of Kong to Universal Orlando, and will be one the largest new attractions that Universal has done to date. The ride will pit you against the legendary ape as guests are transported deep into a wild and mysterious world, where their mission is to discover creatures of unknown origin – but where they are soon fighting for their own survival. Their journey will take them through an ancient temple inhabited by hostile natives, a perilous jungle ruled by prehistoric creatures, a foreboding underworld of caves concealing unspeakable terrors – and face-to-face with the colossal Kong himself.
"King Kong is a Hollywood movie legend and a huge part of both our history and our future," said Mike West, Executive Producer, Universal Creative. "He gives us the opportunity to tap into everything that makes our film history so special and everything that makes our theme park attractions so spectacular. We can't wait to bring him to life in such an epic way."

Kong has been a screen legend since 1933, and has been remade several times. This version of Kong will be based on the Peter Jackson film.
The ride will not open until Summer 2016, so we are a good ways off, but the attraction will open with the all new hotel, Loews Sapphire Falls Resort. The release date makes sense, as a new Kong movie will be released in 2017, and will be based on Skull Island.
Stay tuned for more from Universal Orlando, and be sure to get social with us on Facebook and follow along with us on Twitter @BehindThrills for the latest updates!
For more information about Kong at Universal Orlando, including tickets, visit the official website by clicking here!