Summer is just about here! You can hear the sizzle of the grill, feel the sun baking you in the pool, and yes…the countdown to the last day of school is almost over! Friday, however, Universal Orlando and The Today Show got a huge jumpstart on summer by bringing out the creator of arguably some of the biggest summer anthems. Mr. 305, Mr. Worldwide, (ha ha) Pitbull! Universal had The Today Show broadcasting live from CityWalk, and even had some of the cast tackling some of the huge rides in the park, but the highlight was the several live performances by Pitbull.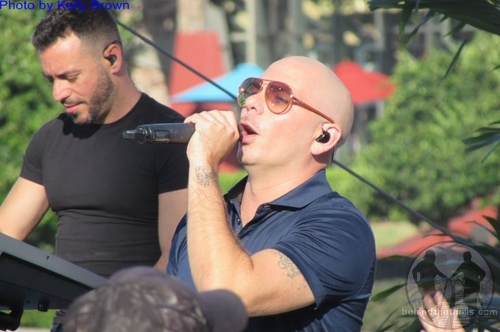 Pitbull took to the stage at CityWalk several times throughout the morning, to a huge crowd that had gathered for the Today Show filming. The Today Show has broadcast live from Universal Orlando several times in the past year, and is a familiar site for fans around the park.
Video-Get a dose of Fireball with Pitbull at Universal Orlando!

Pitbull performed several songs, including Fireball. It was a shortened version of a concert, but for those looking to see more, he will be performing Saturday night at 9 p.m. as part of the 25th Anniversary concert series.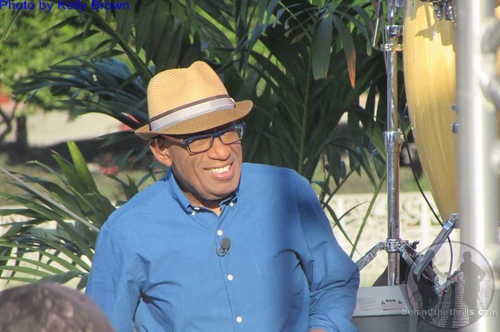 The show taping was a star studded affair, though nothing but a bunch of crazy characters ended up coming. Seriously, just about every character that Universal Orlando has roaming the parks came to the taping. Minions, residents from Springfield, even some Hollywood Legends showed up to celebrate 25 years of Universal Orlando.
There is tons of huge things to celebrate for the 25th Anniversary as well. The park will continue the 25th Anniversary Concert Series until the end of June with artists such as Huey Lewis and the News and Kelly Pickler.
If you haven't visited Universal Orlando in the past few years, there are tons of new experiences. In 2013 the park rolled out Transformers, with Springfield. In 2014, the resort opened Cabana Bay Beach Resort, a huge new 1,800 room resort themed to the 50's and 60's. The resort also revamped CityWalk with eight new venues, including the original restaurants, Antojito's Authentic Mexican and Vivo Italian. 2014 also saw the opening of Diagon Alley, which expanded The Wizarding World into Universal Studios Florida with a huge new dining and shopping area, as well as Escape from Gringotts, and The Hogwarts Express which links both Diagon Alley and Hogsmeade at Islands of Adventure.
Slideshow-Check out even more pictures from Universal Orlando

Stay tuned for more from Universal Orlando, and be sure to get social with us on Facebook, and follow along with us on Twitter @BehindThrills for the latest updates!

For more information about Universal Orlando, including tickets, visit the official website by clicking here!