Rainforest Cafe, Yak and Yeti, and The Boathouse are all highly themed and successful restaurants. Puff the Magic Dragon was a song by Peter, Paul and Mary released in 1963, and later turned into a short animated film. Now they all have one thing in common, Schussler Creative. The mega restaurant company responsible for some.of the coolest restaurants in the world has gained the creative rights to the popular song, and will create restaurants and retail chains based around the character.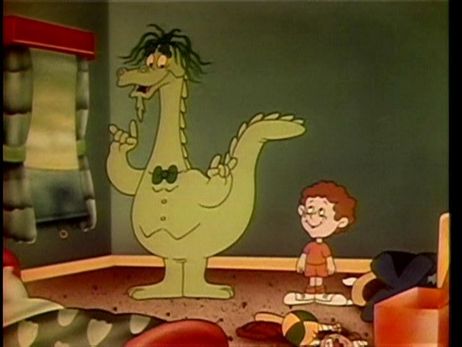 The song has really become a classic, spawning not only music and film, but also books as well. The story is timeless, and could be applied to many different types of attractions, but a restaurant?
Apparently yes!
"Peter Yarrow and I, as the authors of the song and the book, "Puff, the Magic Dragon," have
been approached countless times throughout the years to license the rights to "Puff." We have
great respect for the fact that the song and the story have become a classic and, for this reason, we
are dedicated to maintaining the quality of all efforts relating to Puff. Steven Schussler is someone
who we are sure will uphold and honor the tradition of 'Puff'," said Lenny Lipton.
Peter Yarrow added, "We have been in discussions with Steven Schussler for the past two years
and felt that Schussler's special creativity, coupled with his impressive track-record of creating
wonderful restaurants that capture the imaginations of children and families with his magical
concepts, were a perfect match."
Steven Schussler commented, "The story and imagery of "Puff" have become one of the most
recognizable cultural icons of the last 50 years. Our team is honored to be granted the rights to
open a global network of magical restaurants bearing the name "Puff, the Magic Dragon". It has
been a personal dream of mine to bring this story to life as an attraction, a restaurant/retail store
and to develop merchandise to accompany the concept."
There is no word on a location for the first restaurant, and while many point to Disney, the resort seems unlikely. That company is fast tracking a remake of their own dragon film, Pete's Dragon. While the magic dragon, Puff would make a great fit at disney, it seems highly unlikely.
Currently the restaurant is in the planning stages, and could come to fruition within the next few years.
Stay tuned for more, and be sure to get social with us on Facebook and follow along with us on Twitter @BehindThrills for the latest updates!