Sea Life Aquarium at the all new I-Drive 360 is an all new experience that takes guests beneath the waves, and submerses them in a world we seldom see. The aquarium boasts more than 5,000 animals from all over the world, and a hugely interactive experience that not only shows guests the animals, but teaches a little something about them too. The all new aquarium is one of three major new Merlin attractions at I-Drive 360.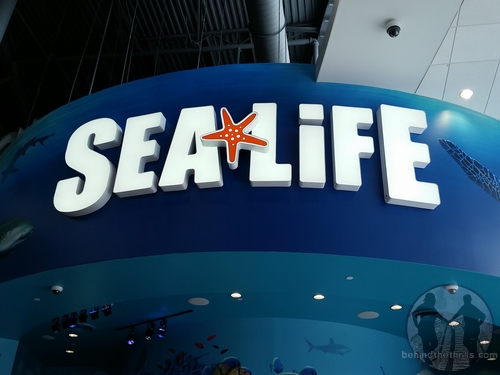 Aquariums are kind of a hot topic these days, filled with controversy. Sea Life Aquarium takes away from the controversy and gives just a hugely enjoyable and educational experience with their newest addition at I-Drive 360. The aquarium features more than 30 tanks, and over 5,000 animals that you may not see every day in environments that are immersive and realistic.
Video-Walk Through Sea Life Aquarium at I-Drive 360

Sea Life is filled with tons of different animals, all of which get closer to you than most other aquarium exhibits. There area pop ups, and tons of interactive elements sprinkled throughout the entire experience.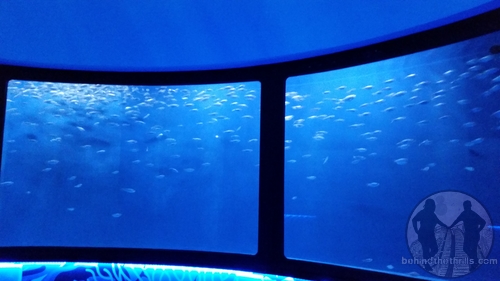 The highlights of the experience at Sea Life is, of course, the huge 360 degree tank. The walkthrough portion isn't huge, measuring in at about 20 feet in length, but walking through the center of the tank is an amazing experience that you have to see to believe. Animals floating around, above and below you is something that you never knew you wanted to see….until you see it. The tunnel goes right through the main ocean tank, which is filled with sharks, sting rays and more.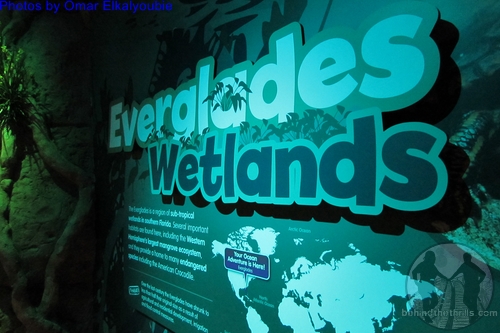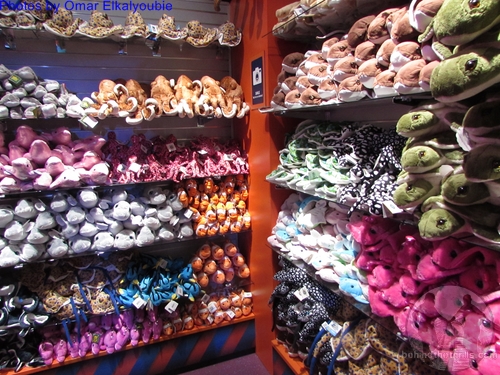 The interactive experience includes touch pools, where guests can actually put their hands in the tanks and touch animals, as well as interactive projections and presentations. There area tons of staff all over the aquarium to give presentations throughout the day, as well as answer any questions that the curious ones might have.
The entire thing empties out into a gift shop, full of t-shirts and plush reminders of your visit.
The experience takes roughly about 30 minutes, depending on how much you let yourself wonder through the exhibit. The cost is about $25 dollars a person, which of course you can cut down by purchasing in advance, online. The aquarium sets itself apart from attractions like SeaWorld with their smaller, more intimate setting. Of course, there's no coasters or shows here, but the pop ups and interactive elements are more than enough to keep most people busy for about an hour.
Stay tuned for more from Sea Life, and be sure to get social with us on Facebook, and follow along with us on Twitter @BehindThrills for the latest updates!
For more information about Sea Life Orlando, including tickets, visit the official website by clicking here!