Universal Orlando has just announced a huge new waterpark, and released a picture. What did they announce? That the waterpark is coming in 2017. Yeah, that's it. It's like showing a kid cake, then putting it behind glass! Come on! Well, they also say a picture is worth a thousand words, so we decided to take a closer look, and see what we might be able to expect, based on just one picture. Keep in mind, this just observation, and the final product can change from the concept art.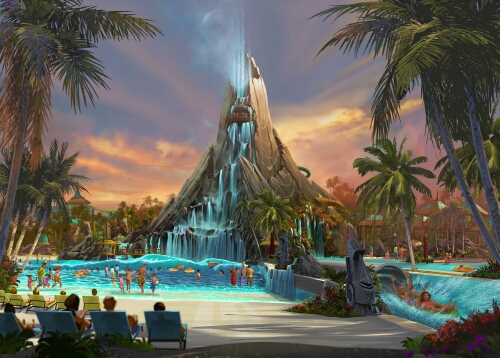 The concept art shows us a very serene setting, with a huge Volcano right in the middle of the waterpark. But what else does it show? We've broken or down to see just what else we could expect.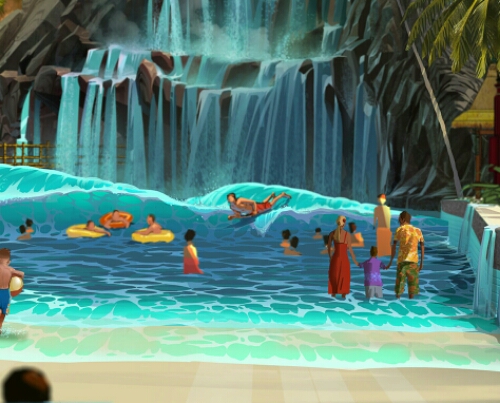 Wave Pool
A waterpark standard is the wave pool. Even the smallest of parks have one. So, it's a logical assumption that Volcano Bay will have a wave pool. However, take a look at those waves, and the people on them. Could the wave pool be capable of actual surfing waves? That is is a feature that is found prominently at Typhoon Lagoon, and it's a damn good one! Those waves churn out every 90 seconds, and can reach six feet tall. Volcano Bay could definitely fit that feature into the story.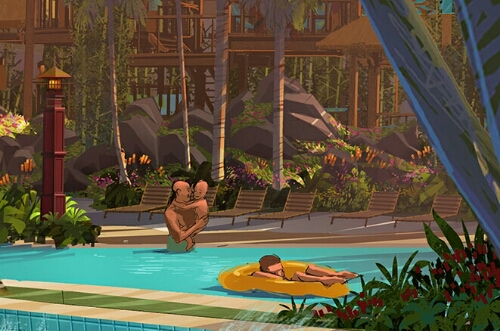 Lazy River/Kids Area
Another staple of water parks is the lazy river. This piece looks yo wrap around the base of the volcano, which is just friggin cool. Kids areas are also definitely a huge part, and it would appear this part will be family friendly.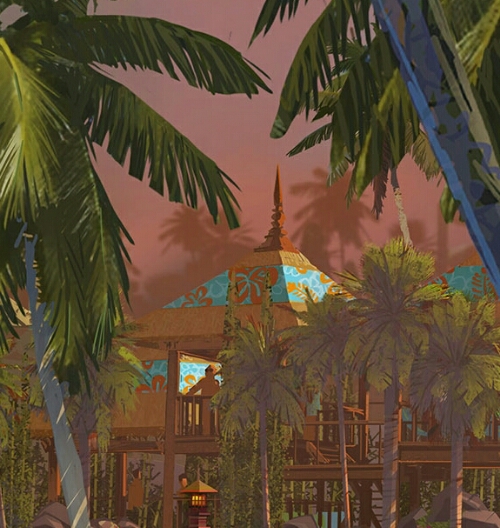 Cabanas
Cabanas are a great upcharge at a waterpark, and these look to have a great view of the main area. Tiki huts definitely fit the tropical theme, and we can probably bet on a nice cocktail to help pass the time.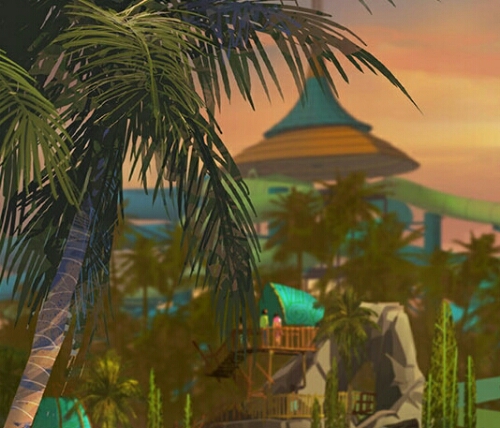 Water slides
Talk about a big duh. Of you have a waterpark, you have to have water slides. These look like a unique entry point, however, and could be one way that Universal is making the most with the space available. These pro-slide type tubes are pretty quick to install, and are great amounts of fun for a wide range of ages.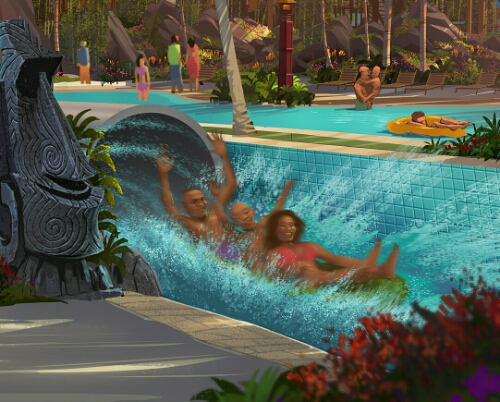 Water coaster
Here's where we start making huge guesses. The tube here looks an awful lot like the type of tubes you'd find on watercoasters. These slides propel riders up and down hills, and through some pretty amazing turns.
The first was used at Schlitterbahn in New Braunfels, Texas, which still stands as an amazing ride.
VIDEO: Go for a ride on Master Blaster
Of course, it's just a guess, but the tubes, and the vehicles look the same. Plus, the only other water coaster in Florida is at Disney. What better way to make an impression than to have a lava themed water ride through a volcano!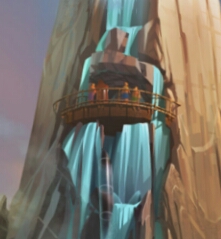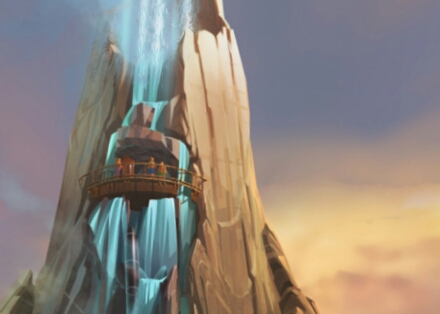 Drop Slide Through the Volcano
Another great signature would be a huge drop slide. Right now the record stands at around 164 feet, and belongs to Kilimanjaro in Brazil. What if Universal is looking to break that record? If you look at the picture, you'll see a clear tube coming from a platform. We're not sure the height of the volcano, but we've heard 200 feet bandied around. If this slide is at the summit of the volcano, it looks like we have a body slide that is about 180 feet tall. Talk about whoa! Add in the fact that you'll be shooting through a volcano, and you have an all new level of thrill.
Again, none of this has been announced, and is just conjecture based on the one image we see.
What do you see? Is Volcano Bay making you wish 2017 would hurry up?
Stay tuned for more from Universal Orlando, and be sure to get social with us on Facebook and follow along with us on Twitter @BehindThrills for the latest updates!
For more information about Universal Orlando, including tickets, visit the official website by clicking here!