Are you ready to feel the surge of the world's fastest shark? Mako is about to strike at SeaWorld Orlando, and there will be #NothingFaster in Florida! The new coaster was announced at a special event in the park, and we have all the details! The coaster is the first major new attraction since Antarctica:Empire of the Penguins opened in 2013, and is the first coaster to open since Manta made it's debut in 2009. The new coaster will feature a ton of unique elements, and it will also feature a bit of the education side that SeaWorld is known for.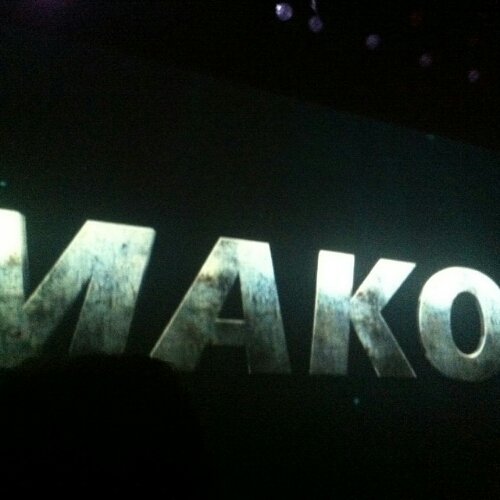 The park transported media to an undisclosed location, and showed off a huge crane that was perched at the tallest point of the coaster. As fog rolled in, the image of the world's fastest shark came racing in. Mako will be the tallest and fastest coaster in Orlando measuring in at 200 feet tall, and reaching a top speed of 73 mph. This beats out the current record holder, Sheikra, which tops out at 200 feet and 70 mph.The ride will also be 4,760 feet long and feature nine airtime hills. The coaster design will be inspired by the Mako Shark, and the coaster trains will be steel, origami sharks.
Video-Check out a narrated POV and a look at the all new coaster coming to SeaWorld in 2016!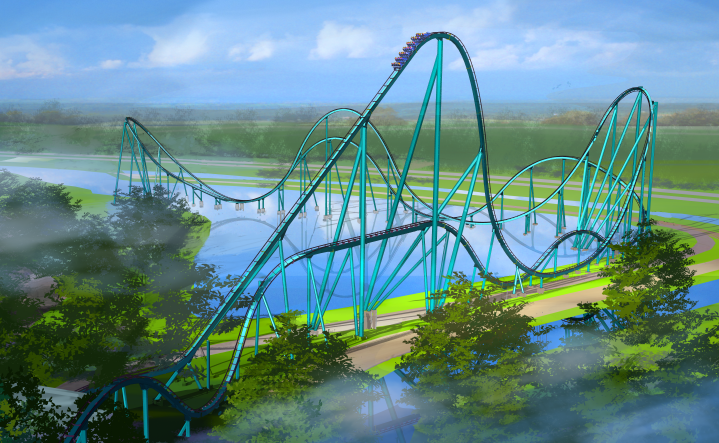 The coaster will also take guests to a side of the park they've seldom seen, as the coaster will race along International Drive, and towards Aquatica before racing back, out of the view of guests, just like a shark. The new ride will also feature a new soundtrack, and amazing queue area.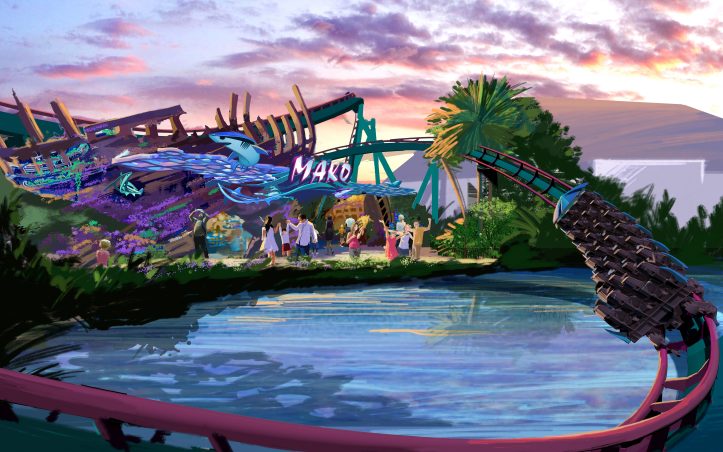 The new coaster will be located right next to the current Shark Encounter location, and will take guests on a ride filled with airtime, twists turns and tons of drops. The hyper coaster will take riders into the lake near the current monster, Kraken, before heading back. The coaster will mark the 3rd Bollinger & Mabillard coaster in the park, and the 5th coaster in the park.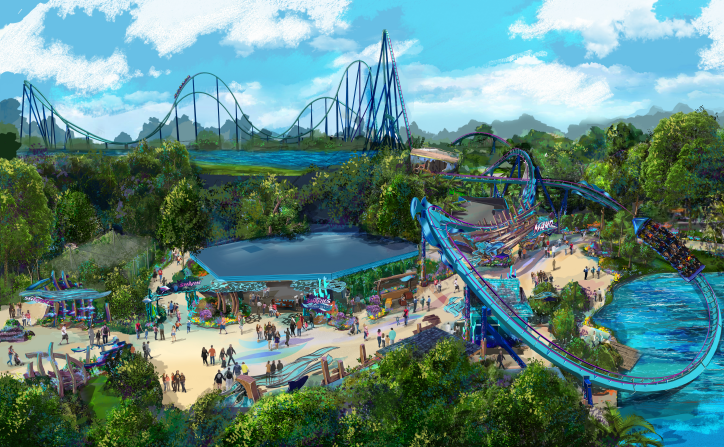 Of course, the coaster isn't the only trick up SeaWorld's sleeves as they will take guests into Shark Realm. The new experience will get guests closer to mysterious sharks than ever before, and will include Shark Encounter, Sharks Underwater Grill, and Mako as the centerpiece. It will also use shipwreck themeing to help entertain and educate the public about these mysterious, intelligent and misunderstood creatures. Like Manta, the coaster will mix the majesty of the ocean with family thrills.
Stay tuned for more videos and pictures from Mako, and be sure to get social with us on Facebook and follow along with us on Twitter @BehindThrills for the latest updates!
For more information about Mako at SeaWorld Orlando, visit the official website by clicking here!