The all new Legoland Florida Hotel is just days away from opening. While we are going to take you inside the family resort, and show you all there is to see, we have a bit of a sneak peek from the hotel. Who better to talk about the hotel than someone who spends all her time travelling to different hotels, and seeing the family friendliness of each one. The Legoland Hotel will take the theme park from just a one day family trip into a multi-day family vacation resort, with all the family fun of Lego bricks.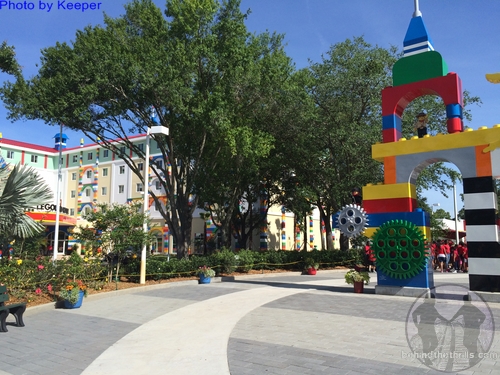 The Legoland Florida hotels is literally steps away from Legoland Florida, and can easily be reached from the main path to the park. The new hotel will feature 150 themed rooms, each with a unique theme and each with a minimum of eight Lego models. The hotel will also feature early entry into the park for guests, and provides easy access to the park without having to board a boat, tram or bus.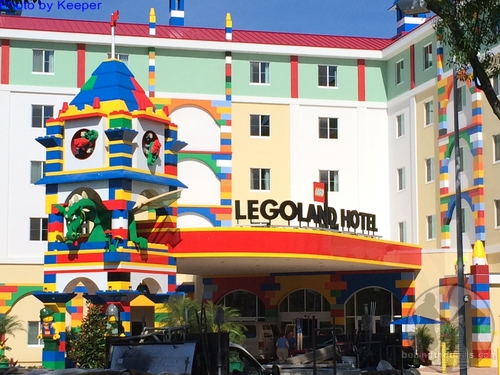 The all new hotel features several interactive elements, including special sessions with Lego Master Builders. The hotel features an onsite restaurant, so that families don't have to go scrambling around town to get a bite to eat. The hotel also includes breakfast buffet, with an area just big enough for kids to help themselves.
We caught up with Emily Kaufman, the Travel Mom, to see not only what the Legoland Florida hotel has to offer, but also what the parent company, Merlin Entertainment, has been doing in Central Florida to bring more of their family based attractions to the area.

The Legoland Florida Hotel opens Friday, May 15th, and is now accepting reservations.
Stay tuned as we take you into the hotel on Thursday, as well as the rest of the Lego Resort and give you and your family some tips, and plans on how to make the most out of your next vacation.
Be sure to get social with us on Facebook, and follow along with us on Twitter @BehindThrills for the latest updates!