Captain Eo made a triumphant return to Epcot after the death of Michael Jackson. Then we all wished he would go away again. Fans kind of got their wish, when Captain Eo left the Imagination theater for a preview of Tomorrowland. Then it looked as if it was gone for good when Disney put in a preview for Inside Out. Now, not only is the film back, but it could also come to a video game console near you!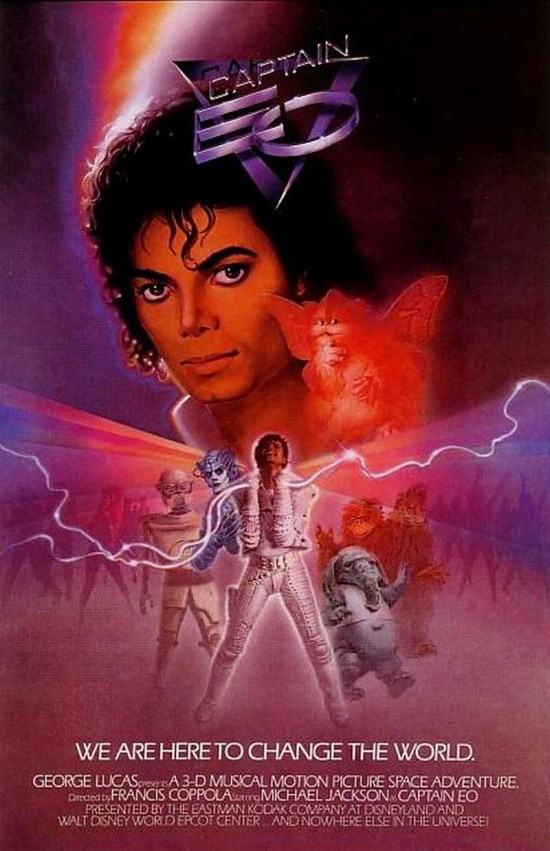 Captain EO is set to return to Epcot on July 19th. That seems like an odd time to bring the film back, but it is summer. Summer crowds will flock to the musical 3D show, as it's indoors. There are many rumors swirling that the show will not last very long, as something else is rumored to go into that space.
If you can't change the world at Epcot, there just might be a chance that you'll be able to change the world at home, as Infinity VP John Vignocchi is vigorously working on bringing Captain Eo to Disney Infinity. According to SlashFilm, Captain Eo could hit a later version of Disney Infinity as a playable character, or as a pack. In order for it all to fall into place, the rights to not only the film, but also the music, and the blessing of Martin Scorsese, George Lucas, and the Jackson Estate will all have to happen. Seems like a big mountain, but hey, if we learned anything from Captain Eo, it's that we are here to change the world.
Stay tuned for more from Disney, and be sure to get social with us on Facebook, and follow along with us on Twitter @BehindThrills for the latest updates!
For more information about Epcot, including tickets, visit the official website by clicking here!