D23 Expo is the ultimate fan event for Disney Fans. The Expo takes place every other year in Anaheim, CA. It features first-looks, announcements, Disney history, and more during the three day event created just for Disney Fans.
While details for this year's Expo are still being released, there is sure to be more information to come on the Expo, so be sure to stay tuned for more information.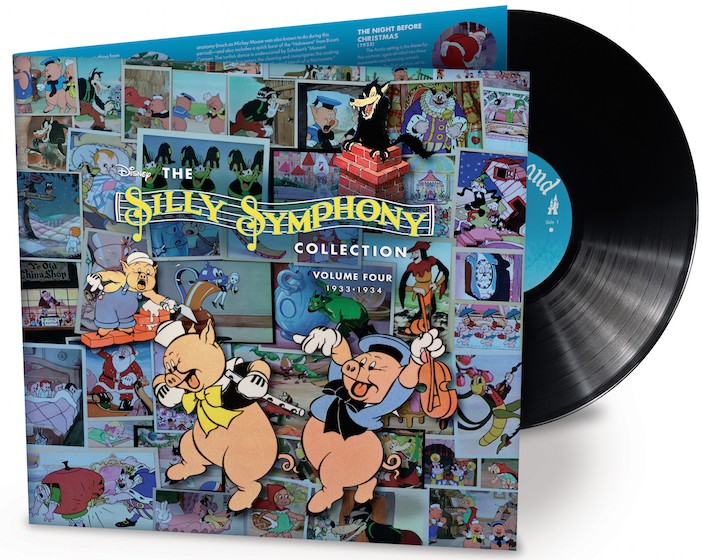 The 2015 D23 Expo will feature the world premier of Disney in Concert: A Silly Symphony Celebration, which is a live concert performance that features a 32-piece orchestra that celebrates the Silly Symphony animated short films and it's music. Hosted by film historian Leonard Martin, fans will be able to view select Silly Symphony shorts from Disney Archives while live music is performed in synchronization with the film as it would have been performed in the 20's and 30's. This special performance will showcase music of The Three Little Pigs, The Old Mill, and many other classics.
The performance will take place twice on Sunday, August 16th with a performance at 11am and one at 2pm at Stage 23. The performance will last approximately 70 minutes.
Also, for the first time ever, the Disney Music Emporium, will be setting up a pop-up store on the D23 Expo show floor. The pop-up store will feature items like album signings by composers and Grammy-winning Disney music composers, Star Wars: The Clone Wars and Star Wars Rebel on vinyl, the Walt Disney Records the Legacy Collection series, and more. On top of that, the shop will also allow visitors to pre-order the box set for The Silly Symphony which will feature 75 Silly Symphony shorts from 1929 to 1939 and over 8 hours of music on 16 vinyl LPs.
In addition, guests who purchase select items will also be given a wristband to secure a space for album signing. Appearances includes Kevin Kiner, Randy Thorton, Lorelay Bove, Chris Montan, Tom MacDaugall, Sabrina Carpenter, J.B. Kaufman, and Russell Merrit.
Tickets for D23 2015 Expo are still on sale and for a limited time, through June 30th, will be selling at a discounted rate. After June 30th, ticket prices will increase. Until June 30th, ticket prices are as follows:
General Admission:
| | | |
| --- | --- | --- |
| | Single Day | 3-Day |
| Adults | $67 | $196 |
| Children (3-12) | $48 | $139 |
D23 Members:
| | | |
| --- | --- | --- |
| | Single Day | 3-Day |
| Adults | $58 | $169 |
| Children (3-12) | $42 | $122 |
For more information about D23 or to purchase tickets, visit the official website by clicking here.