Disney is looking to spend some big bucks in Anaheim in the next few years. The park has already spent a billion dollars revamping Disney's California Adventure, and now it wants to drop more cash to make some more improvements. The catch? They want a little bit of a break on their tax bill from the City of Annaheim…for 30 years.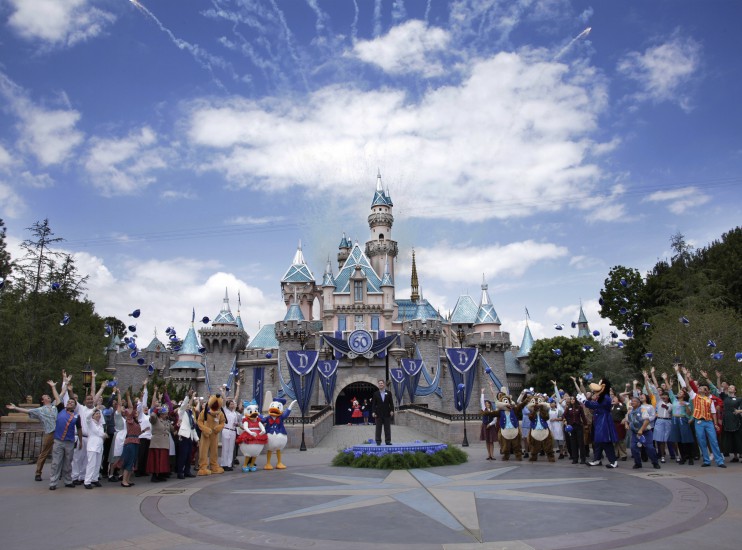 According to the OC Register, Disney wants the city of Anaheim to not levy taxes on admission tickets at the theme parks for another 30 years. It's not the first time that Disney has faced the problem of an admission tax. The plan first came up in 1975, then in 1991. No other Disney theme parks have gate admission taxes imposed on them by the cities or counties that they are in.
The park finished up the $1 billion dollar expansion of Disney's California Adventure in 2012, but since then, Universal Studios Hollywood has announced a huge, multi year campaign that will add tons of new attractions to their roster, including the Wizarding World of Harry Potter. The new investment is believed to be in direct response to Universal's investment.
There is currently no information on what the expansion will include, or which park it will take place in. There will be a new parking structure that will be on Disney owned property, but there will not be a third theme park added. The new expansion will most likely include the coveted Star Wars Land, as well as major attractions set in the Marvel Universe. The new expansion will begin in 2017, and finish before 2024.
Coincidentally, California isn't the only place that Disney is rumored to be spending money. Recent rumors suggest that a major overhaul of Disney's Hollywood Studios could see the company investing about $2 billion dollars in Florida. It's no secret that the park is currently undergoing a massive overhaul, with much of the park under construction. Star Wars Land, and Pixar could also be coming to Florida as well.
As for the taxes, the proposed tax has been struck down before. Disney currently is one of the largest employers in Southern California, and the new billion dollar investment would bring even more jobs. It would also see an increase in tourism dollars, which would have a trickle effect across the entire area.
Stay tuned for more from Disneyland Resort, and be sure to get social with us on Facbeook, and follow along with us on Twitter @BehindThrills for the latest updates!
For more information about Disneyland, including tickets, visit the official website by clicking here!