Halloween Horror Nights at Universal Orlando just got a big kick in a major way. Two legendary icons are going to battle it out for a match made in your nightmares. Two major horror icons will call Halloween Horror Nights home as they battle it out for your fears.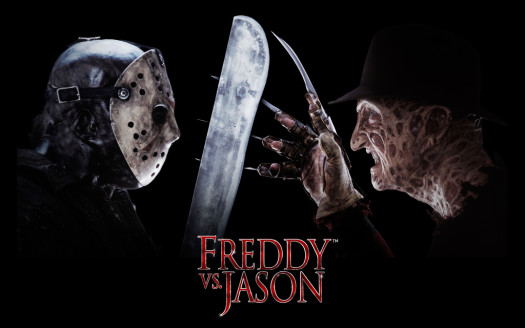 It's the first house announcement of the season, and boy is it a big one! Freddy vs. Jason will be battling it out in this ultra cool new house, only at Halloween Horror Nights 25 at Universal Orlando.
The new house will take key elements from the 2003 film, and will bring an all new terror to life. There will be Easter eggs for horror fans hidden all over the maze, and of course the two largest icons in horror history.
The house will bring to life locations from both franchises, including Camp Crystal Lake and 1428 Elm Street. Guests will not be safe, but more importantly, the fight will rage on, and despite the outcome of the film, there's no way to know who will win.
This isn't the first time the two icons have appeared in the park, as each one had individual houses in 2007. They both appeared as main attractions in Jack's Carnival of Carnage. Jack, is also making a return this year.
This is the first house announced for Halloween Horror Nights at Universal Orlando for 2015, and is the first of nine total houses coming yo the event for the mega huge 25th anniversary.
In other big news, tickets for Halloween Horror Nights at Universal Orlando are now on sale! General admission tickets start at $101.99, for all nights. This is the first time that HHN Tickets have broken the $100 dollar mark. However, other passes, such as Florida resident tickets and Annual Passholder discounts begin much lower.
Other ticket options will become available as the event gets closer.
Stay tuned for more from Halloween Horror Nights, and be sure to get social with us on Facebook and follow along with us on Twitter @BehindThrills for the latest updates!
For more information about Halloween Horror Nights at Universal Orlando, including tickets, visit the official website by clicking here!