Howl O Scream at Busch Gardens Tampa has had terror "Unearthed" with a new evil that will stalk guests through their nightmares. Now the park is starting to unveil their evil line up for this year, and it looks as if they are in for one Last Laugh.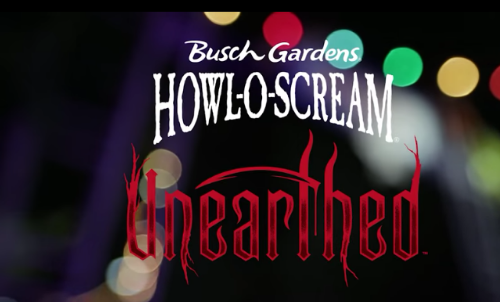 Howl O Scream has a pattern of reusing their houses a few years in a row, making subtle changes, but keeping the overall theme. That gives guests who have never experienced the terror an extra chance to try it out.
It also gives the park about two new houses every year, and leaves us with a guessing game as to which houses will stay. This year, the park has eliminated that guessing game by showing us a returning house.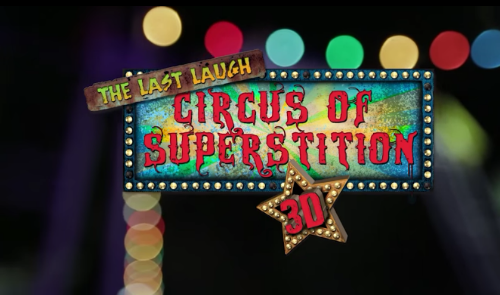 Circus of Superstition in 3D brings guests face to face with two of the most irrational fears ever. Superstition, and clowns. There are so many people who believe that crossing paths with a black cat, or breaking mirrors will curse you to bad luck. There also millions who find clowns, bringers of laughter and joy for generations, absolutely terrifying.

Busch Gardens amps up fear, and mashes them both together. They bring out the clowns, and make you face your superstitions.
The house will be in its fourth year, and will be bringing guests one last chance to scream with clowns.
What other houses could be gone? We're going to guess that Blood Asylum is definitely out, and possibly Zombie Mortuary. We hope.
We also know that The Experiment, Howl O Scream's upcharge house, will be gone, as construction on Cobra's Curse has taken over that space.
We'll have to wait to see what else comes back, and what new terrors are Unearthed.
Stay tuned for more from Howl O Scream, and be sure to get social with us on Facebook and follow along with us on Twitter @BehindThrills for the latest updates!
For more information about Howl O Scream at Busch Gardens Tampa, including tickets, visit the official website by clicking here!