Back in 2011, Fun Spot America announced a huge two part expansion that would see it add several new rides, and a waterpark portion. The new rides happened, with the award winning White Lightning coaster, Freedom Flyer, and several other smaller attractions. The waterpark, however, seemed to have been pushed to the back burner. The park has seen tons of success, and has added an all new attraction, partnering with Gatorland for "Gator Spot". With the looming closure of neighboring Wet n Wild on I-Drive, it seems that the time could be right for Fun Spot to finally get cracking on their new waterpark. Coincidentally , a new spot on the map looks as if it points to what the waterpark could be called.
The map at Fun Spot, right next to the gift shop, showcases an all new area. Old Florida District is an area that was originally slated to be the waterpark, back in 2011 when Fun Spot first announced the expansion. The area has been partially taken over by Gator Spot. Could this be the location for the new waterpark?
Back in 2011, SplashTacular, and Fun Spot announced a partnership that would bring "one of a kind unique, next generation attractions. The press release back in 2011 named Splashtacular as the supplier and partner with the new waterpark. Then, right before the opening of the first stage, Fun Spot acquired another 12 acres of land, just across the street, and the plans for the waterpark had change.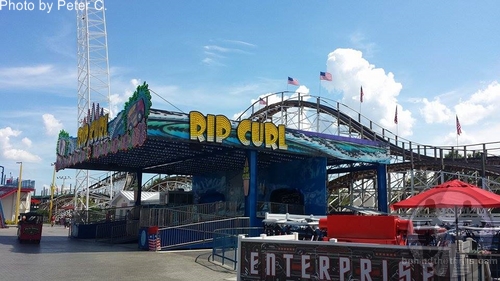 Naturally, when a small park opens new attractions, you can't expect new rides or even a new waterpark immediately. In a recent article with My News 13, John Arie Jr., CEO of Fun Spot Theme Parks, told the site that  they hoped to open phase one within a year to 18 months, which would put it right before the closing of Wet N Wild. The site speculates that the current parking structure could become part of the new waterpark, though it looks like the first phase will be somewhat smaller, if indeed "Old Florida District" is the site of the new park.
Stay tuned for more from Fun Spot America, and be sure to get social with us on Facebook, and follow along with us on Twitter @BehindThrills for the latest updates!
For more information about Fun Spot America, including tickets, visit the official website by clicking here!