Downtown Disney is continuing it's transformation of their shopping and dining district. The area will go from being a regular shopping area, to Disney Springs, an actual themed experience. The area has been unveiling new restaurants, shops and new experiences for the better part of a year, but as the construction is hitting high gear, new venues are being unveiled almost on a weekly basis. We take a look at a few of these new places, as well as some construction happening around the area, specifically construction on the "Indiana Jones" character themed restaurant, Jock's.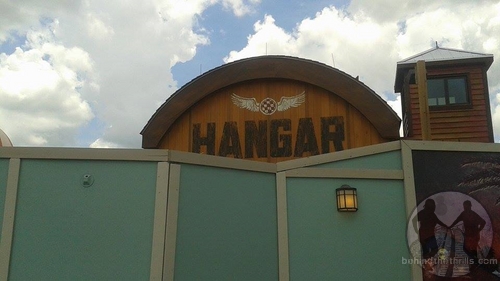 Jock Lindsey's Hangar Bar is scheduled to be open later this fall, and will feature a setting ripped straight from the Indiana Jones films. Jock was the pilot that we see from the very first film, fishing as Indiana Jones is being chased by an angry tribe. The bar will feature signature cocktails, and small plate dishes inspired by the film series. 
The new bar will feature both indoor and outdoor seating, and will also feature a great photo op with the "Reggie", a boat that bears the name of his pet snake who scares the living hell out of Dr. Jones in the first film. While the new bar is still under wraps, The Reggie is front and center, and looks as if it's an old Jungle Cruise boat that's being refitted for a dry-dock run. Many are hoping that Jock's has not only themeing from the Indiana Jones film series, but also unique characters. Earlier this month, Disney dashed any last hopes that fans might of had of The Adventurers' Club reopening, as the area has been almost completely demolished. With any luck, Jocks could somewhat replace that void that so many feel.
One of the newest eateries is the Vivoli Gelateria, which brings the world famous gelato to Disney Springs. The new Gelateria features several new flavors of gelato, with your traditional flavors, such as chocolate and a simpler "cream" all the way to rice pudding and  Bacio (Chocolate Hazelnut). The gelateria is very significant for Disney, as it's the only full storefront outside of Florence, Italy. There are gelato counters in other parts of the country, such as the counter in Macy's in New York City, but no full stores, besides the one at Disney.
It's a very unique, and authentic flavor that is great for the hot Central Florida Summers. The prices run Piccola $5, Media $6, or Grande $7 with cones also available for $6.75, and Waffle Boat Sundaes for $9.75. There are also Panini's, and bakery items available as well, but the star of the show is clearly the gelato.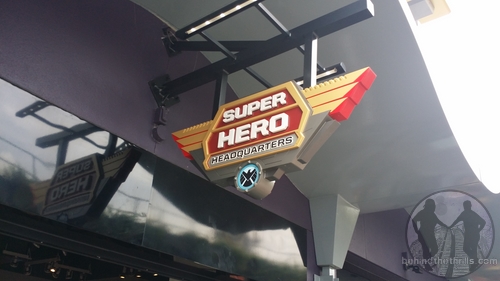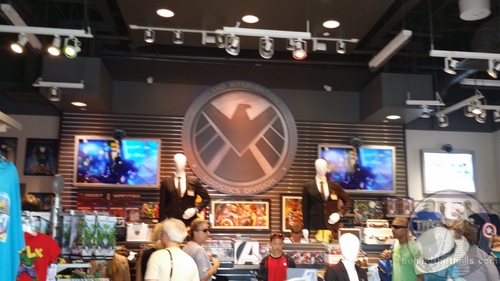 While this store has been open for a few months now, we had our first chance to take walk around the all new "Super Hero Headquarters" at Disney Springs. The new store is full of Marvel branded items, even though it doesn't have the Marvel name outside. The store takes a distinct S.H.I.E.L.D. theme, and comes complete with black suits, and tons of profiles on all your favorite Marvel characters.
Video-Check out a tour of Super Hero Headquarters

For fans of the Agents of SHIELD TV show, there's tons of little nods to the show everywhere, as well as merchandise from just about every single Marvel character. There's even clocks from various places around the globe.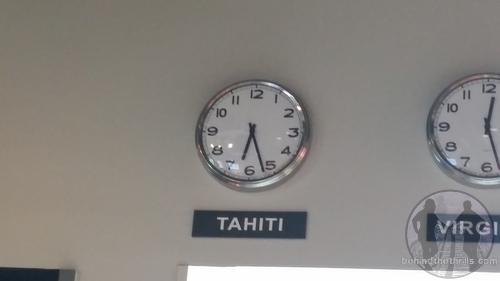 Yes, it's a magical place.
Disney Springs has so many new shops, restaurants, walkways, and paths that are opening almost every day. In the past year, the new venues have doubled, and will continue to do so over the course of the next year. Once complete, Disney Springs will be a huge new shopping and dining destination with something for just about everyone, even better parking.
Slideshow-Check out even more from Downtown Disney
Stay tuned for more from Disney, and be sure to get social with us on Facebook, and follow along with us on Twitter @BehindThrills for the latest updates!
For more information about Walt Disney World, including tickets, visit the official website by clicking here!