Dinosaurs are awesome, fearsome and on the loose! If you grew up in the 90's, then chances are you know the sound a T-Rex makes. It was defined by Steven Spielberg, and Jurassic Park. The 1993 film was the defining dinosaur experience, and made millions of people believe that yes, dinosaurs and humans could co-exist. Universal Studios Hollywood has kept some of the key scenes in tact for their Studio Tour, which has been a staple for many years. However, with the new NightTime Tour, which premieres in July, something more sinister has returned to the park.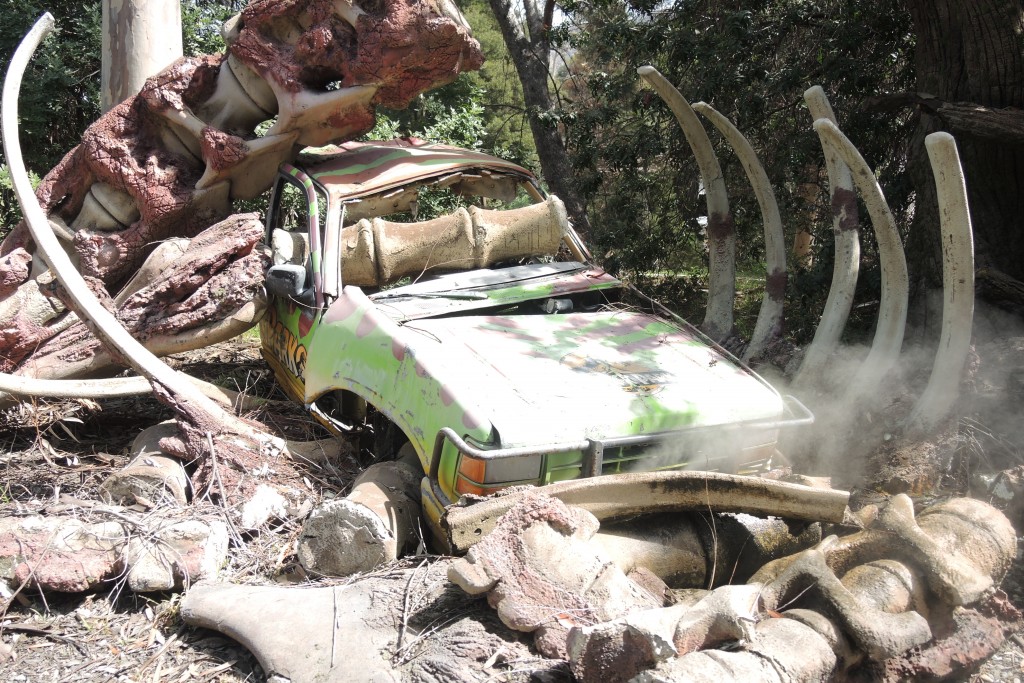 The Nighttime tour will take guests on a journey through the Universal Studios Hollywood backlot at night, and show how creative lighting, projection and special effects can bring a night scene to life. It's a very cool look at the film industry, and adds a great new spin to the classic attractions.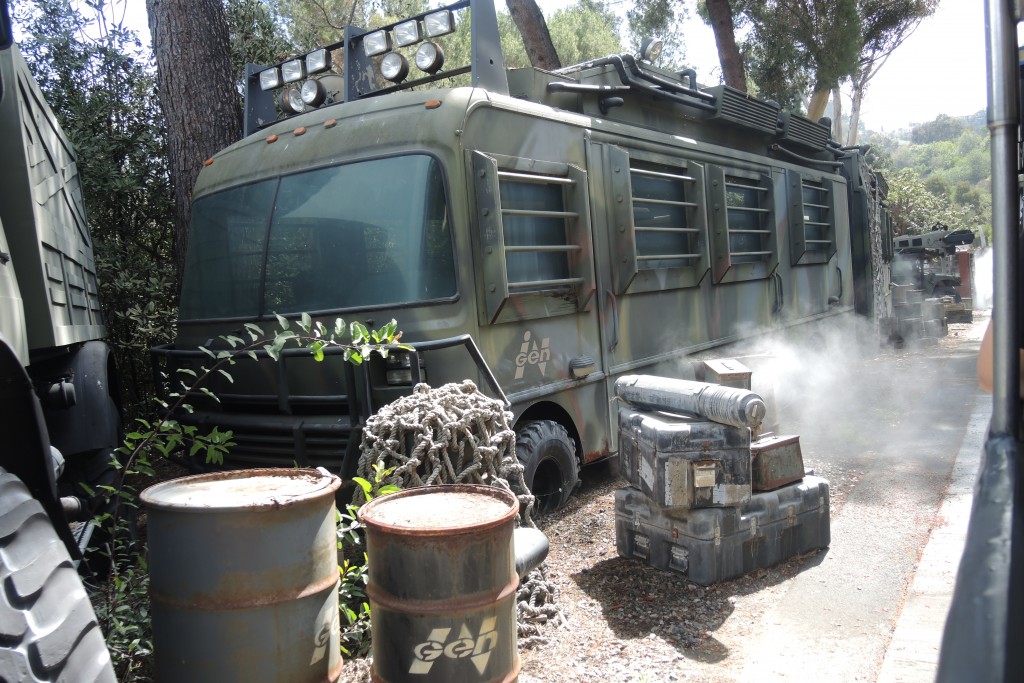 One great new part, just in time for the huge sequel, Jurassic World, is the Jurassic Park portion of the ride. The new nighttime version features a raptor attack on the classic set pieces from Jurassic Park: The Lost World, using projections, creepy lighting and of course newly refurbished animatronic dinosaurs!
Video-Take a ride through Jurassic Park…at night!
Perhaps dinosaurs have captured our imagination because they look so terrifying. While we are more than likely a good way off from cloning living, breathing dinosaurs, we still have these monstrous creations to keep us occupied.
Jurassic World will hit theaters June 12th, and The Nighttime Tour officially opens at Universal Studios Hollywood in July!
Stay tuned for more from Universal Studios Hollywood, and be sure to get social with us on Facebook, and follow along with us on Twitter @BehindThrills for the latest updates!
For more information about Universal Studios Hollywood, including tickets, visit the official website by clicking here!