SeaWorld Orlando has something lurking deep beneath the surface, and it's getting ready to strike…very soon. Mako at SeaWorld Orlando is the all new 200 foot tall coaster coming to the park in 2016. It will bring the tallest and fastest coaster to Orlando, and will create an all new experience at SeaWorld Orlando. Construction has only just begun, but we take a look at exactly what is happening with the all new ride.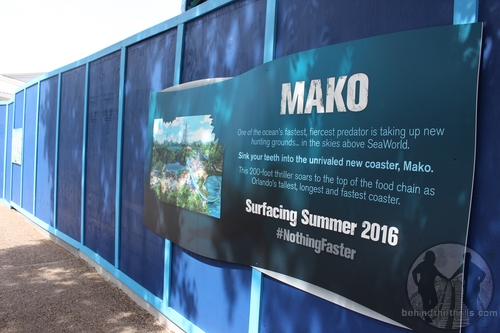 Construction walls have popped up around the new coaster site, which will overtake the area around the Nautilus theater and Shark Encounter. Concept art showcasing the coaster has been put on the walls, and really there's nothing much to see. That will change when the area gets fully under construction, as it will be transformed into "Shark Realm". The new realm will see the coaster, and the current Shark Encounter as the centerpiece of the new attraction.
Want to see construction in motion? Check out construction video below:
Video-Check out the latest progress on Mako at SeaWorld Orlando!

The scope of this project is absolutely huge, as the coaster will extend past the current walls of the park, and head all the way out towards Aquatica. The coaster will take riders on dips, and dives as they climb and drop over the longest coaster track in Florida.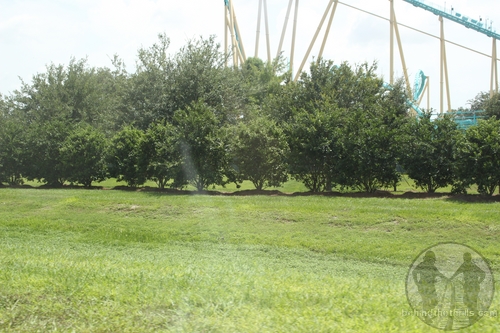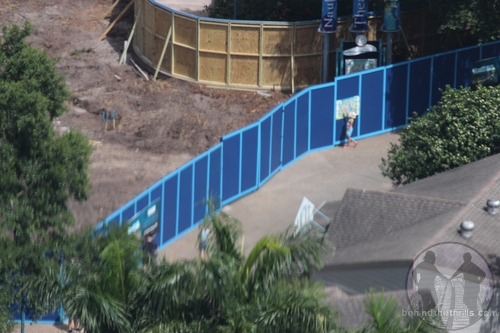 While there isn't much visible, as of right now, the project is moving along at a fast pace. The coaster is expected to open in summer of 2016, and will be one of the massive new attractions coming to Orlando. Next summer will be huge for just about every single park in Orlando, as parks in the area will add several new attractions. Mako will be the biggest, both in height and stature.
Shark Encounter will be worked into the area, and will most likely be joining the queue area for Mako. If we know SeaWorld, we can bet that the new attraction will essentially revolve around the animal exhibits, and will feature some unique new additions.
Slideshow-Check out even more pictures from SeaWorld Orlando
Stay tuned for more from SeaWorld Orlando, and be sure to get social with us on Facebook, and follow along with us on Twitter @BehindThrills for the latest updates!
For more information about SeaWorld Orlando, including tickets, visit the official website by clicking here!