Marvel and Sony reached a deal to bring Spiderman into the Marvel cinematic universe a few months back, and with it came the rules that a new Spiderman must be cast, as well as a new director. Today, Marvel and Sony have announced that they have found their new Spiderman, as well as a new director, and have even given a release date for the latest entry in the wall crawlers saga.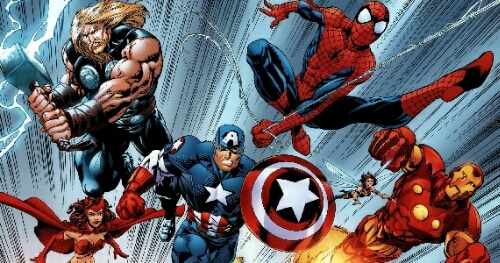 The new Spiderman will be played by Tom Holland/Peter Parker in the next installment of Spiderman, which will be released on July 28th 2017. Holland has had major rolls in "The Impossible" and the upcoming "In the Heart of the Sea".
He will be directed by Jon Watts, the director of the upcoming thriller "Cop Car".
Commenting on the announcement, Tom Rothman, Sony Pictures Motion Pictures Group Chairman, said, "It's a big day here at Sony. Kevin, Amy and their teams have done an incredible job.  The Marvel process is very thorough, and that's why their results are so outstanding.  I'm confident Spider-Man will be no exception.  I've worked with a number of up-and-coming directors who have gone on to be superstars and believe that Jon is just such an outstanding talent.  For Spidey himself, we saw many terrific young actors, but Tom's screen tests were special.   All in all, we are off to a roaring start."

Feige commented, "As with James Gunn, Joss Whedon, and the Russo brothers, we love finding new and exciting voices to bring these characters to life.  We spent a lot of time with Jon and find his take and work inspiring."
The new Spiderman will make his debut in the third installment of Captain America:Civil War.
Anyone hoping for a theme park iteration of Spiderman will more than likely have to wait until Disneyland does a new attraction.
Stay tuned for more from Marvel,  and be sure to get social with us on Facebook and follow along with us on Twitter @BehindThrills for the latest updates!