Disney Parks Blog is a pretty cool blog to follow. They are the official blog of all the Disney parks, and being such, they have access to all kinds of cool giveaways, and experiences. This weekend, we were able to take part in one of their latest meet ups, in which we were able to preview Pixar's newest film, Inside Out. While we'll wait for another article to review the film, we were also treated to a huge surprise by getting the chance to meet the latest Disney meet and greet characters, naturally based from the film. Unfortunately…you won't get to meet them.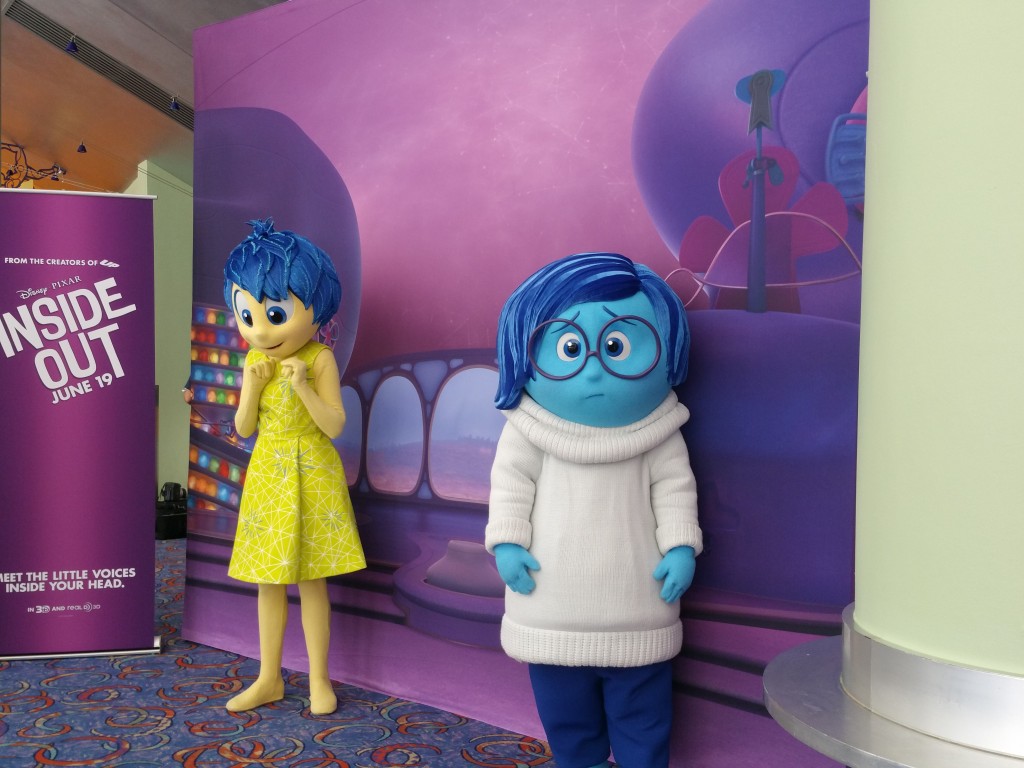 The Disney Parks Blog hosted a huge screening of the huge new Pixar film, Inside Out. If you're thinking it looks like a version of the old TV Show, Herman's Head, or Cranium Command from Epcot's Wonders of Life, you're not too far off the point. It's a cute film, and original idea from Pixar. It revolves around the "emotions" inside of a little girls head.
Short review of the film. We liked it. It was good. That's all you're getting for now.
What we weren't expecting was a surprise from Disney Parks Blog, after the film. We were among the first to see all new walk around characters based on the film. Joy and Sadness are the two main emotions in the film and must find a way to work together to keep their girl, Riley, going.
The walk around characters look pretty great, and identical from the film…although Sadness does have a look on her face like she just wishes you would go away.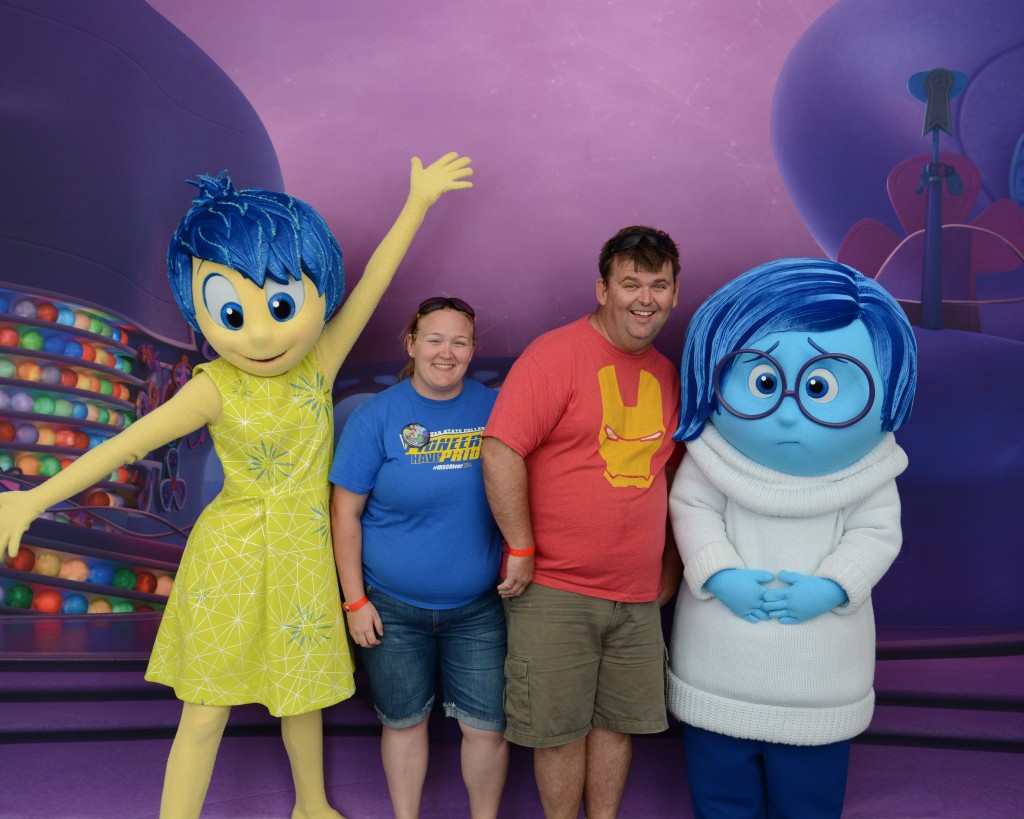 While the Pixar characters are going to be featured as the pre-show in the Pixar Parade at Disney's California Adventure, they will not be featured anywhere in Walt Disney World…for now. The Disney Parks Blog announced that we will be the only ones to experience these characters at Walt Disney World. That's right…be jealous pic collectors.
Actually, with no other major family film hitting theaters this summer until Minions at the end of July, we're pretty certain that Inside Out is going to be huge for Disney. It currently has a 100% Fresh rating on Rotten Tomatoes, and shows no signs of slowing. The film opens on June 19th, so we're going to say it's a safe bet that the characters from Inside Out will make an appearance in the not too distant future.
Stay tuned for more from Walt Disney World, and be sure to get social with us on Facebook, and follow along with us on Twitter @BehindThrills for the latest updates!
For more information about Walt Disney World, including tickets, visit the official website by clicking here!