Didn't we tell you! The Shallow Grave warned everyone that the haunt would be making major changes, and they weren't kidding! The Van Buren Estate is undergoing some major renovations in the off season, all getting ready for Halloween. That can only mean one thing, Thaddeus is going to be pissed! The one of a kind haunted attraction in Winter Haven, Florida is changing their signature haunted house, Haunted Hills.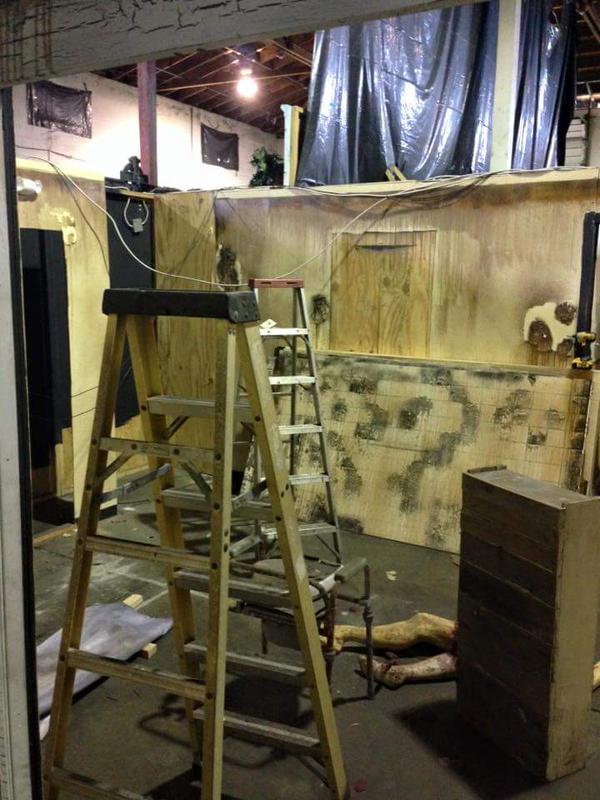 The haunt posted a few pics on Twitter, with some major carnage happening, and construction too.
Out with the old! @BehindThrills @OutsideTheMagic @FLThrillParks @ScaryVisions @DesigningFear @thrillgeek pic.twitter.com/j1JUkGmgK4

— The Shallow Grave (@Shallowgrave013) June 20, 2015

The Shallow Grave opened originally in 2013, and word spread fast about the type of horror that the crew was creating. In 2014, the haunt expanded with ADHD, and took guests into the mind of the victims who survived their ordeals with Thaddeus. While ADHD will remain unchanged for 2015, the original house, Haunted Hills will get a major overhaul, and will most likely get tons of new set work, and scares.
In 2014, The Shallow Grave was one of our favorite haunts, and dare we say, one of the best (if not THE best) haunts in Florida.
Video- Check out a preview of The Shallow Grave from 2014

The Shallow Grave will return in October, and quite frankly we can't wait to see what hell Thaddeus will unleash this year.The Shallow Grave will open it's doors in early October, and is located in Winter Haven, just 45 minutes away from Orlando. It's well worth the drive.
Stay tuned for more gory goodness, and be sure to get social with us on Facebook, and follow along with us on Twitter @BehindThrills for the latest updates!
For more information about The Shallow Grave, including tickets, visit the official website by clicking here!