It's a cultural phenomenon that makes most people leave their intelligence at the door. In this age of having to document everything, selfie sticks have become a piece of tourist paraphernalia that most can't seem to leave home without. Theme parks and concerts have been inundated with selfie sticks, which can be seen everywhere that people want to take pictures. The annoying behavior has even extended to rides, which have lead to many parks banning selfie sticks on rides, for safety concerns. Now, Disney is allegedly looking at banning selfie sticks altogether.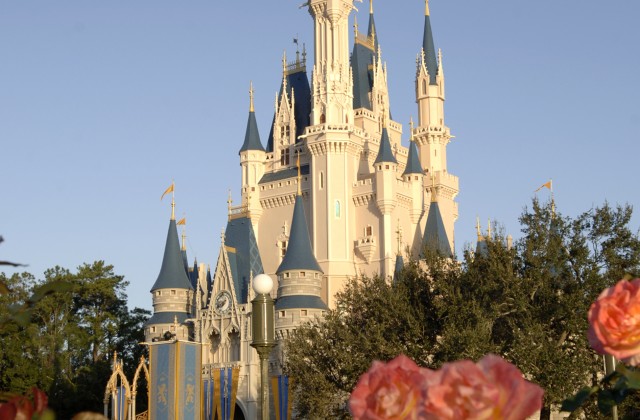 According to WDWNT, Magic Kingdom will begin to stop guests from bringing the hated tourist tool into the park, by stopping them at security. According to the site, security will begin tightening security before the end of June, and will give guests the option to either check the selfie stick while they are in the park, or leave.
The ban comes after places like museums have banned the devices altogether. While they can be  great tool, they can also be a huge annoyance, and a danger to other guests. There have been several reports of guests dropping the selfie sticks in areas of the park that cause problems to rides and operations. There have also been reports of guests using the sticks as weapons at several parks, not just Walt Disney World.
Other parks have also taken the stance of no selfie sticks on rides, as they do pose a safety hazard. Legoland Florida also has a message before their all new "Friends to the Rescue" show that tells guests Selfie Sticks (as well as iPads) are not permitted in the show.  While it will be interesting to see if Disney sticks to their guns on the selfie stick ban, it's also going to be interesting to see if other parks follow suit, and ban selfie sticks as well.
Update
The park has released a statement to employees stating that yes, beginning June 30th, selfie sticks will not be permitted in the park.
"We strive to provide a great experience for the entire family, and unfortunately selfie sticks have become a growing safety concern for both our guests and cast. The use of selfie sticks also compromises our ability to deliver on The Four Keys Basics: Safety, Courtesy, Show and Efficiency."
Stay tuned for more from Walt Disney World, and be sure to get social with us on Facebook, and follow along with us on Twitter @BehindThrills for the latest updates!
For more information about Walt Disney World, including tickets, visit the official website by clicking here!