ICE! at Gaylord Palms is quite possibly one of the coolest, and most dazzling Christmas traditions that we've adopted over the last few years. The Christmas season hasn't officially started until we have taken a plunge down the solid ice slides, and walked in the chilly temperatures that can only be found at Gaylord Palms at Christmas. This year Gaylord Palms is not only bringing back a holiday favorite, but they are also bringing an all new, stunning, Broadway show to the hotel, as well as a mischievous Elf. It's all new for Christmas, and it's only at Gaylord Palms!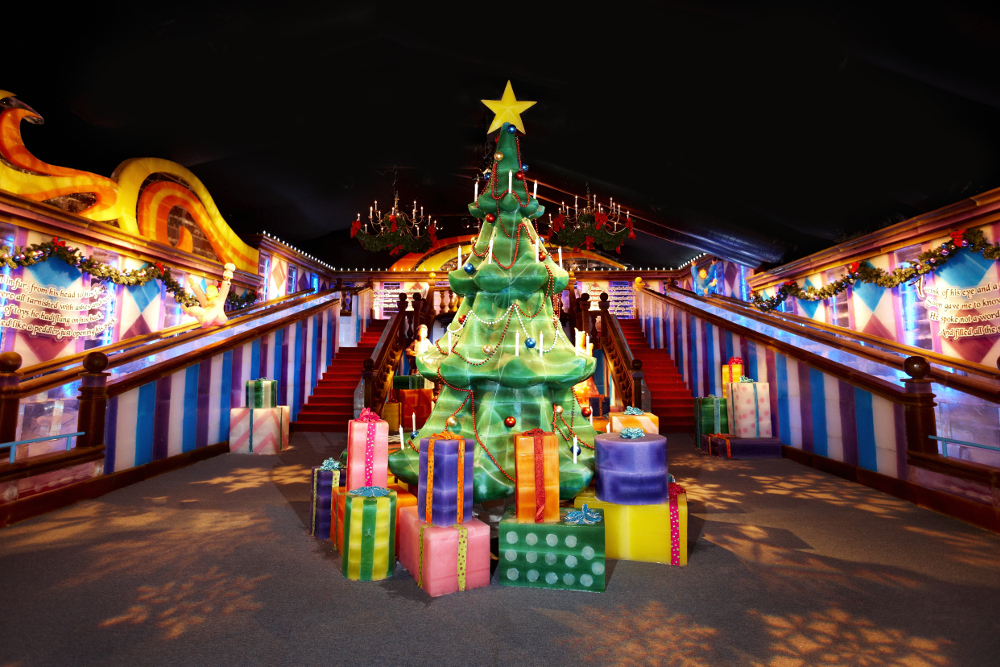 Gaylord Palms will be bringing back their ICE program, which uses almost 2 million tons of solid ice, hand crafted by Artisans from the world renowned Harbin International Ice Festival in China. Harbin Ice Sculptors are famous for their ability to create stunning, and huge pieces of art and architecture out of massive blocks of ice.
Every year, ICE! at Gaylord Palms features a different theme. This year they are bringing back a very popular story, one that has been loved by generations. 'Twas the Night Before Christmas is one of the most beloved Christmas stories of our time, and was responsible for our visions of Santa Claus. The ice displays will feature scenes from the story, and will feature several dazzling colors. It will also feature the Frostbite Factory carving station in which artisans carve an ice sculpture right before your eyes. There are also several huge ice slides, in which guests can take a run down huge tubes made entirely of ice.
Video-Get a preview of 'Twas the Night, coming to ICE!
Returning this year is the "On the Rocks" Ice Bar, in which guests can sample alcoholic beverages, and take a break from the frostbitten weather.
Once you're done tour ICE! guests can also go snow tubing down a massive slope, made with real Florida snow!
Outside of ICE! and snow tubing, Christmas continues in a big way with Santa and Mrs. Claus! The winters hottest power couple takes over Gaylord Palms with several holiday treats. Photos with Santa will take place in Santa's Workshop located in Alpine Village and Mrs. Claus will be a part of the all-new Brunch with Mrs. Claus at the award-winning Villa de Flora.
Alpine Village, the holiday attraction hub, will also feature the Gingerbread Decorating Corner presented by PEEPS ®, Snowy's Snack Shack and holiday shopping galore.
The rest of the hotel is also a winter wonderland that you can only find in Florida. Guests can browse through the over 500,000 plants in the giant glass atrium, and see over 2 million lights as the giant Christmas tree stretches to the hotels massive glass ceiling.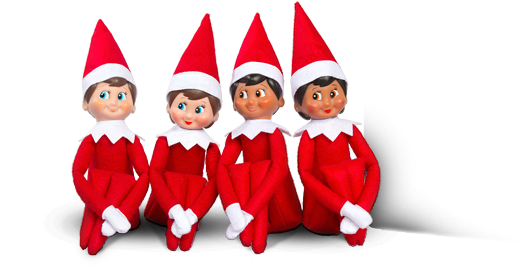 New this year, guests will have to be extra good as the Elves are everywhere! Gaylord Palms has partnered with Elf on the Shelf to bring an all new scavenger hunt to life. There are ten elves floating around the hotel, all surrounded by festive holiday decorations. Guests will have to find them all by solving puzzles and finding all of the elves, guests will reveal the elves' names so they can report back to Santa. All families that complete the scavenger hunt will win a special prize.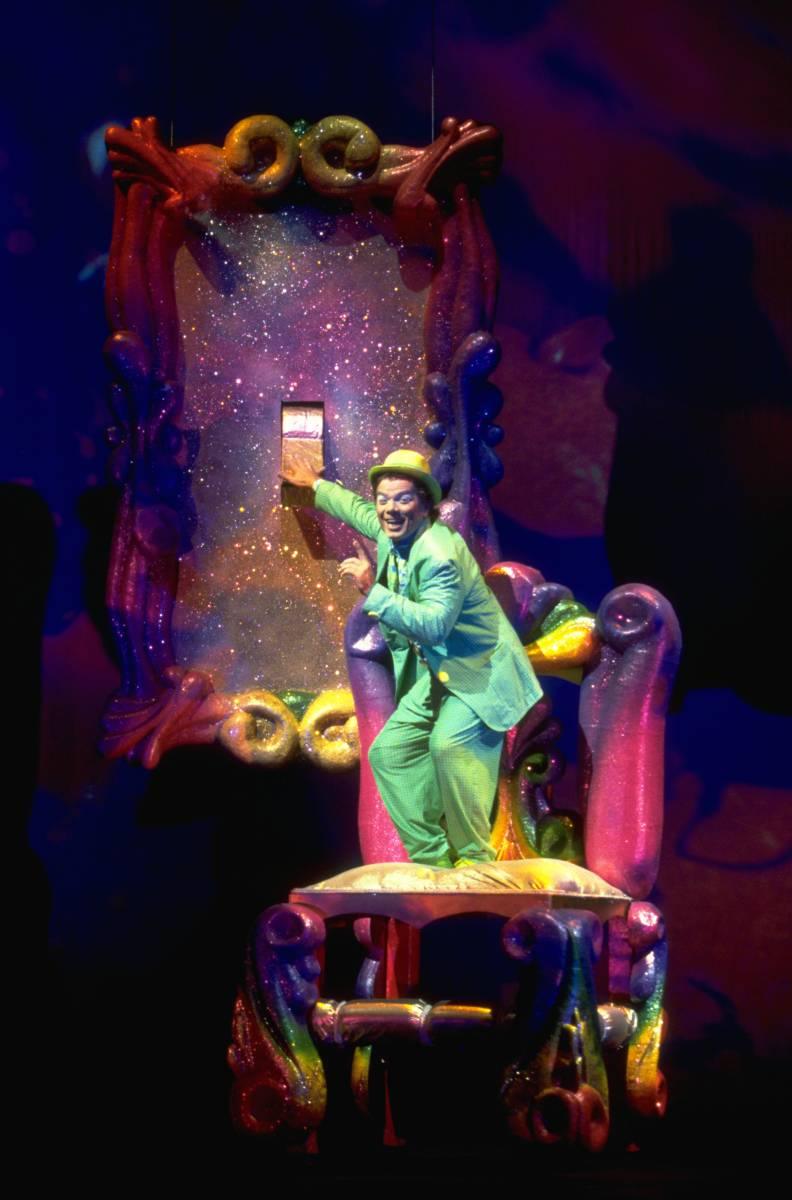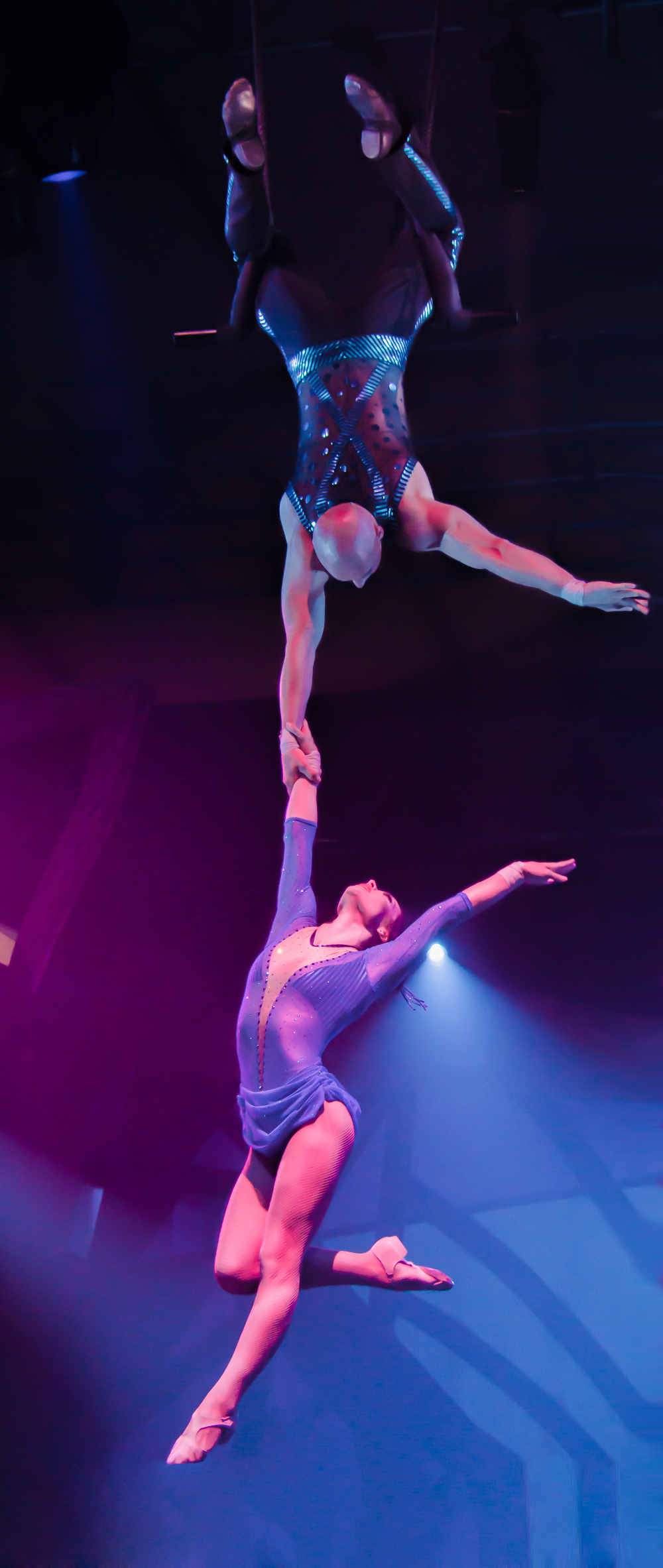 Finally, guests can also enjoy an all new show coming exclusively to Gaylord Palms. Cirque Dreams: Unwrapped takes the Broadway show, and wraps it up in a special bow just for the holiday season, exclusively for Gaylord Palms. The 25 minute show will replace Luminescence, which has been a staple of the Christmas program at Gaylord Palms for a few years. The new show will combine the acrobatics, fun, and music that Cirque Dreams shows are renowned for. This is the first time that a Cirque Show has been in Orlando, though the show has had runs at Busch Gardens Tampa, and other theme parks around the country.
Video-Check out a special preview of Cirque Dreams: Unwrapped coming to Gaylord Palms!
This is a huge departure for Gaylord Palms, which has relied on partnerships with companies like Dreamworks in the past. All traces of Dreamworks appears to be gone, with Shrek, Gingy and any other characters completely removed from the line up.
Christmas starts at Gaylord Palms on November 24th, and runs all the way until January 3rd. Some Christmas activities are included with hotel stay, but features such as Ice and Snow tubing are a separate ticket.
Stay tuned for more Christmas fun, and be sure to get social with us on Facebook, and follow along with us on Twitter @BehindThrills for the latest updates!
For more information about Christmas at Gaylord Palms, including tickets and reservations, visit the official website by clicking here!