Jurassic World is a certified mega smash. It has broken records, destroyed the box office, and is left audiences standing on the cliff roaring for more. So, as expected, Universal has announced that they will be releasing a sequel to the film. Jurassic World 2 will hit theaters on June 22nd 2018, just three years after the first film. The new film will do something that other Jurassic Park films have not done, bring back their original stars. The real question, however, is when will we see Jurassic World come to life in theme parks?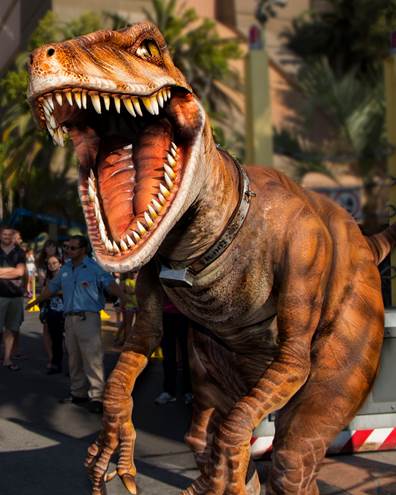 Jurassic World 2 captured audiences, and saw a fully realized park when dinosaurs and man mixed. Paddock nine was unlocked, and the ultimate battle left audiences drooling for more giant dinosaur action. So what will happen in Jurassic World 2? Well, we know that Bryce Dallas Howard, her high heels, and Chris Pratt have all signed on for Jurassic World 2. That is the first time that more than one star of the original film has returned to do a Jurassic Park sequel. We also know that the whole "dino soldiers" storyline from the Jurassic Park 4 script looks to be something that is still alive. Other than that, your guess is as good as mine. Hopefully we will see "Jurassic World" as dinosaurs roam the planet, and get off the damn islands.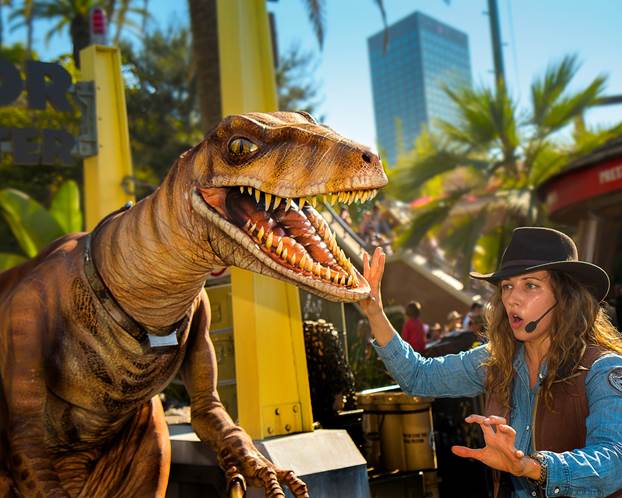 What about the Universal theme parks? Will we ever see Jurassic World come to life at Islands of Adventure, Universal Studios Hollywood or Universal Studios Japan? The answer looks to be a resounding yes!
Both Islands of Adventure, and Universal Studios Hollywood have "Raptor Encounter" attractions where trainers bring out Raptors to interact with guests. Each park has a different set up, but the result is pretty much the same…raptors interacting with people is something purely amazing.
Video-Encounter Raptors from Jurassic World

Both Islands of Adventure, and Universal Studios Hollywood also have Jurassic Park River Adventure attractions. But what about Jurassic World?
It looks like Universal Studios Japan is getting a huge new Jurassic World attraction in 2016. The new attraction will be a flying coaster, and will be themed to the aviary in Jurassic World.
What about the US parks? It's likely that we will see a huge retheme of Jurassic Park in both Islands of Adventure and Hollywood to Jurassic World. Orlando has already slapped new signs on many of the area restaurants in Jurassic Park. There's also talk of a new coaster for that area as well, themed to anything from amber mines, to the now infamous Jeep ride and more. There is even a new rumor that Universal is actively working on the Geospheres from the film, which will mix live action sets with simulator technology for a casual stroll through the park. The biggest problem with both Orlando and Hollywood is space, as both are pretty much locked into the areas they're in. Of course there's also the long rumored flying coaster for Orlando, which could start in the old Triceratops Encounter area, and go out into Toon Lagoon. Of course, Universal is busy with tons of different projects, but hopefully we will see a new Jurassic Park attraction before the second Jurassic World film hits in 2018.
What Jurassic World fun would you like to see at Universal?
Stay tuned for more Jurassic fun, and be sure to get social with us on Facebook, and follow along with us on Twitter @BehindThrills for the latest updates!
For more information about Islands of Adventure, including tickets, visit the official website by clicking here!