Halloween Horror Nights has been tight lipped on both coasts for the past few weeks. That changed Saturday at the Legendary Panel at San Diego Comic-Con. Legendary and Universal teamed up to bring some really amazing films to the screen, and some really amazing attractions to theme parks. Last year the first piece of that was the Dracula Untold maze at Halloween Horror Nights. This year, the tradition continues as they are once again teaming up to bring the Gothic horror, Crimson Peak to life.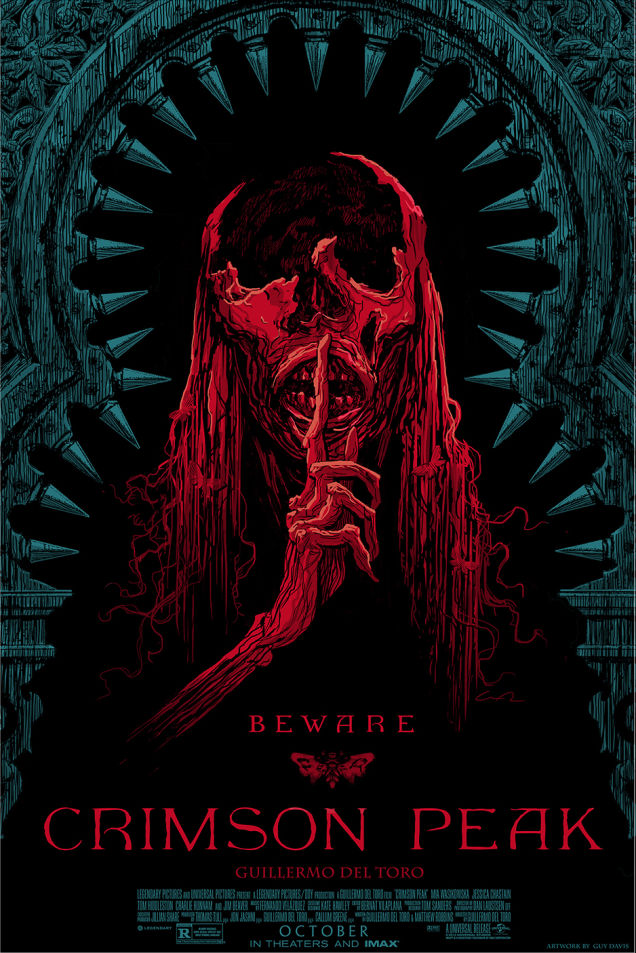 Crimson Peak is coming to Halloween Horror Nights Hollywood. The film is the first property to be announced for Halloween Horror Nights Hollywood for 2015, and will be coming exclusively to Halloween Horror Nights Hollywood.
The director, Guillermo Del Toro worked with Universal Studios Hollywood to bring the new maze to life, and they guy is flat out a monster kid, so expect it to be one of the most visually stunning, and beautiful films that you've ever seen.
"I am a devoted fan of Universal Studios' 'Halloween Horror Nights,' and I am honored to partner with them to create a real-life version of my Gothic Romance, Crimson Peak," said Guillermo del Toro. "It's a thrill to work with the movie studio that gave birth to the modern horror movie genre. I can't wait for movie-goers to enter the haunting world of Crimson Peak as they navigate this haunting maze. I can assure you, I will be first in line to experience the scares of it myself."

"Guillermo del Toro is a leading visionary in film, and Crimson Peak provides endless opportunities to immerse guests into the terrifying world that he created," said John Murdy, Creative Director at Universal Studios Hollywood and Executive Producer of "Halloween Horror Nights." "From the haunting score by Fernando Velázquez to the incredibly detailed set design and scream-inducing ghosts, we will recreate an authentic experience that will have guests feeling as trapped in our 'Crimson Peak' maze as the film's lead character."
Guests will take a journey through America and follow the footsteps of Edith Cushing as she goes to the decaying mansion Allerdale Hall in the English countryside. Guests will hear the echoes and witness the tortured souls of that haunt the house with a dark past.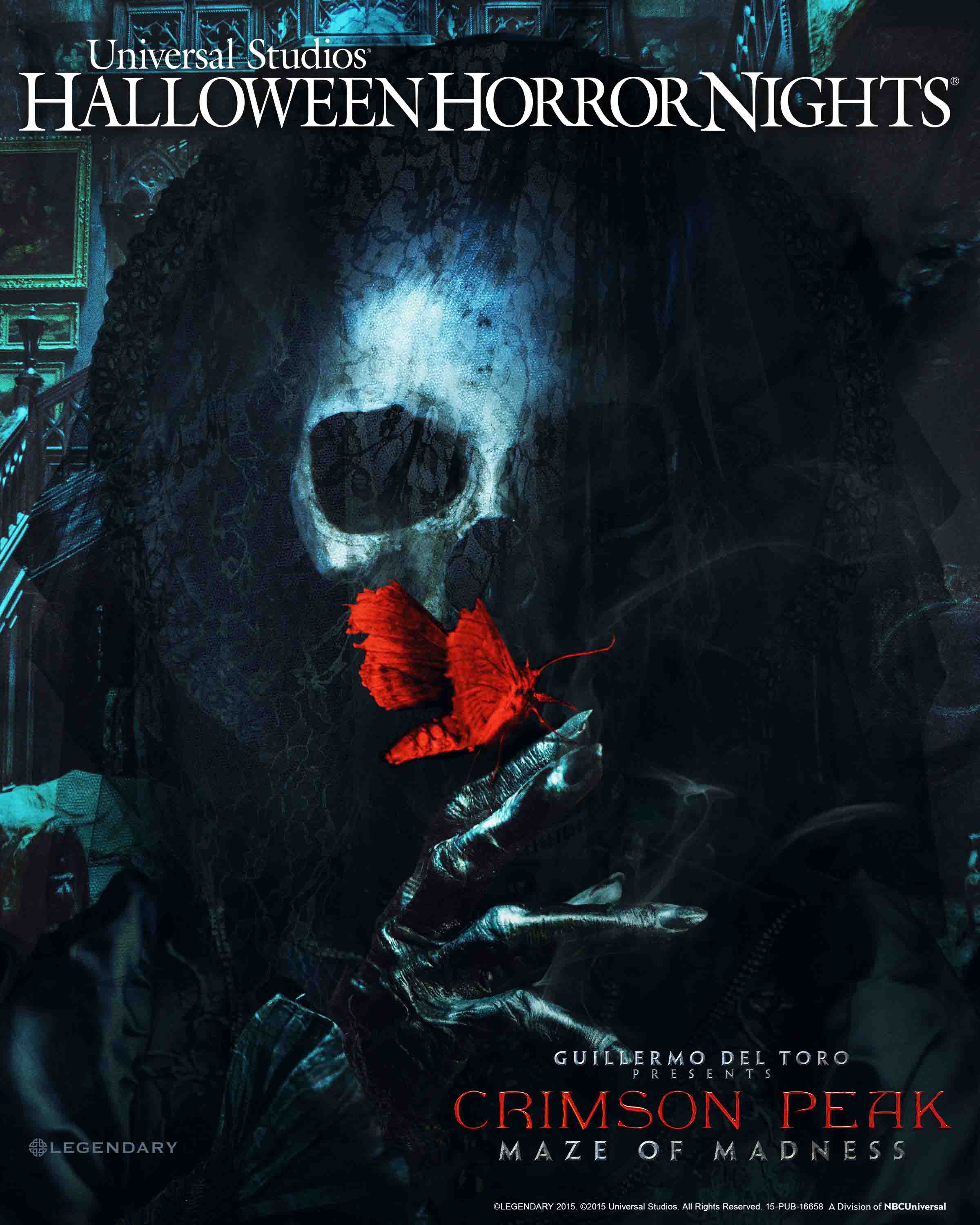 The movie tells the tale of an aspiring author who suffers a family tragedy, and marries into what seems a wealthy family. After she moves in to the crumbling mansion, she starts to realize that things aren't what they seem, and she might have fallen for the wrong man. The movie stars Tom Hiddleston, who most audiences recognize as Loki from the Thor and Avengers films.

The movie opens on October 16th, which means that Halloween Horror Nights will open almost a full month before the film. This isn't the first time that Universal has released a maze for a film that hasn't been released yet. Halloween Horror Nights has featured mazes based on The Thing, Wolfman and Dracula Untold.
Stay tuned for more from Halloween Horror Nights, and be sure to get social with us on Facebook, and follow along with us on Twitter @BehindThrills for the latest updates!
For more information about Halloween Horror Nights at Universal Studios Hollywood, including tickets, visit the official website by clicking here!