Most people have either a black or white position when it comes to selfie sticks. You either love them or hate them. Sure they can be great tools, but in our society it has become necessary to document ourselves doing everything. Selfie sticks, once a great tool to help us in capturing special moments has turned into an annoying public hazard. Major museums have already banned them, with many other public places looking to follow suit. Disney banned them at their Orlando parks earlier this year, and now it looks like another major theme park chain is following Disney's lead.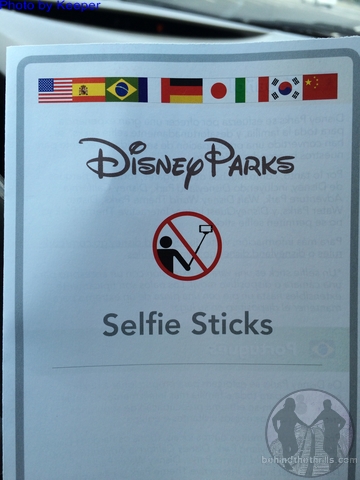 According to Great Adventure Onlines' Facebook Page, new signs have gone up around Six Flags Great Adventure that now place a ban on selfie sticks. This makes the second major theme park to place a ban on the sticks. While most (if not all) parks have bans on selfie sticks on rides, Disney was the first to ban them completely in park.
Six Flags Great Adventure is the first in the chain to ban the sticks, but most likely will not be the only park in the chain to ban them. Many parks have reported riders sneaking sticks onto rides, dropping them in restricted areas, and even resorting to physical violence with them, turning the once friendly tool into a weapon.
We have reached out to the park for comment, but as of publishing have not received a response.
Update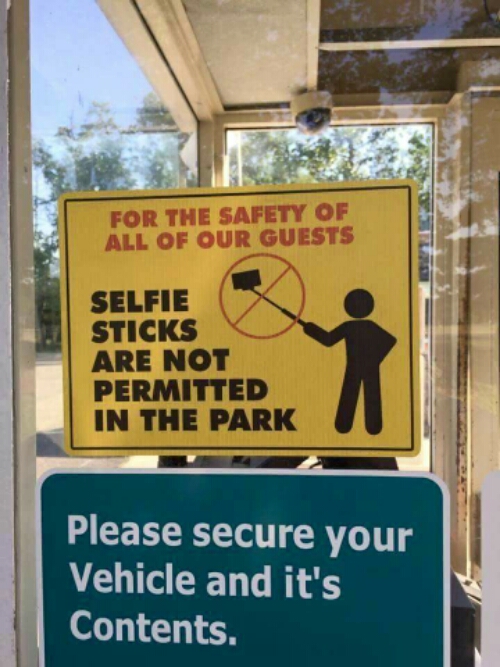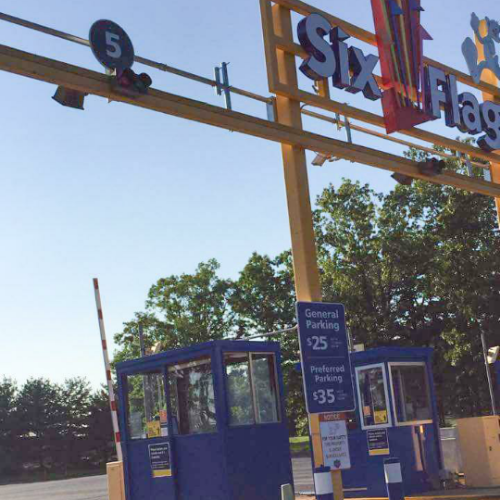 The pictures from GADV.com shows the signs at the park in the parking booths. The park has officially banned selfie sticks. The irony here is that the park sold them in the gift shop during the 4th of July holiday.
Is this the right move? Should selfie sticks become a prohibited item at all theme parks?
Stay tuned for more, and be sure to get social with us on Facebook and follow along with us on Twitter @BehindThrills for the latest updates!
For more information about Six Flags Great Adventure, including tickets, visit the official website by clicking here!