Carowinds had an amazing season. Fury 325 has pulled in about 1.5 million riders in five months. The all new entertainment  and dining options have been met with rave reviews, and the park is gearing up for a huge haunt season at Scarowinds. So, how do you follow up  an amazing year? By planning  another amazing  year, of course.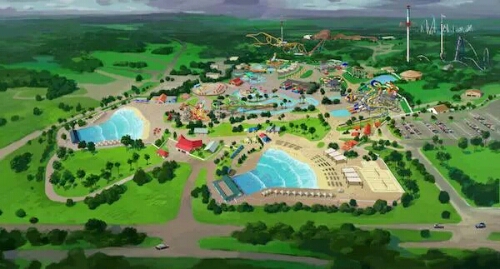 On Thursday morning, Carowinds  unveiled plans for their 2016 season. The new plans call for massive expansions, a huge new show and coffee! There's also a mystery attraction that the parked teased, but gave no details for, only a teaser.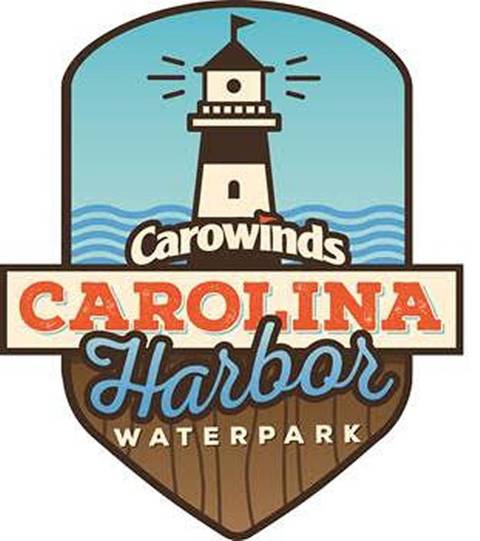 Boomerang Bay will undergo  a massive new retheme, and expansion that will add several new areas, slides and family attractions, and several major upgrades.

New Entrance – A separately gated entrance convenient for guests who wish to enter the waterpark only.
New Restaurants – Harbor House a new restaurant featuring two 2,400-square foot outdoor seating patios. The restaurant will serve various Carolina favorites including BBQ and seafood. Schooners will be a full-service bar.
Sand Volleyball Courts – New professional style sand volleyball courts will allow both casual and competitive play.
Additional Plush Cabanas and Seating – Over 40 new cabanas will be added at both wave pools and the new family area. An additional 1,100 lounging chairs will also be available for guests to enjoy some fun in the sun.
Upgraded Facilities – Current family changing areas will be upgraded. New restroom facilities and a bath house will be built.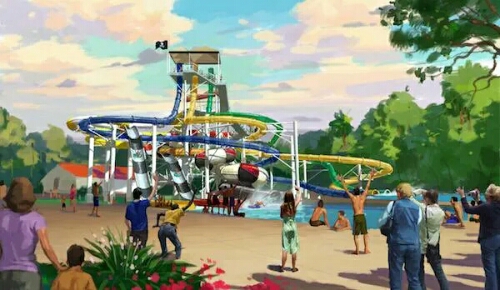 Blackbeard's Revenge is a thrilling new six story tall water slide complex that features three exhilarating attractions and a total of six thrilling slides:
• Pirate's Plank will send guests plummeting down a nearly vertical free fall where the floor drops out from underneath.
• Cannonball Drop will twist and turn riders through an enclosed chute with four intense 360-degree turns.
· Captain's Curse shoots guests down a series of intense drops and turns.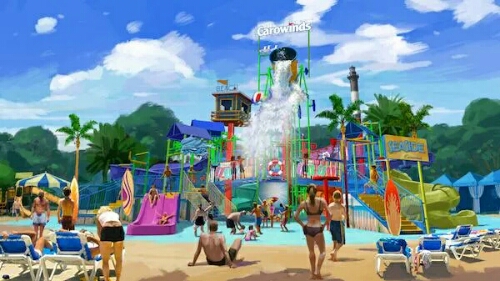 Seaside Splashworks, a multi-level children's water spray ground, will feature over 80 countless play elements including a giant 423-gallon tipping bucket.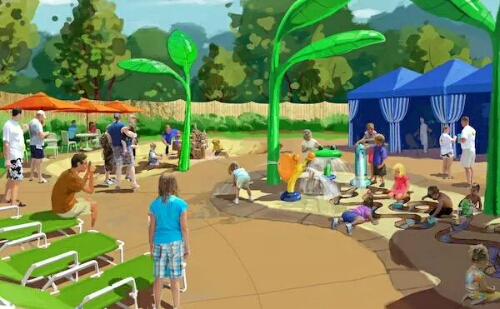 Kiddy Hawk Cove and Myrtle Turtle Beach are two areas specifically geared with the little squirts in mind. These toddler areas will include jets of water spraying up from the ground surrounded by a charming garden atmosphere.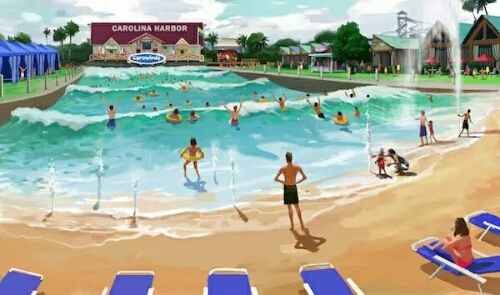 Surf Club Harbor will be the newest wave pool, creating up to six foot waves in 12 different wave patterns, mimicking the high surf of the Atlantic Ocean.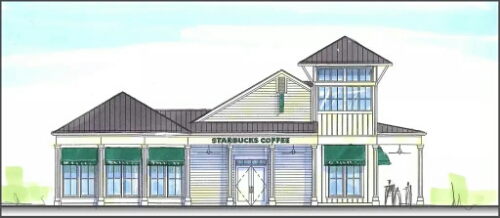 Anniversary all new Starbucks Coffee location will also open in the park, right at the entrance. That should be good news to all the coffee lovers.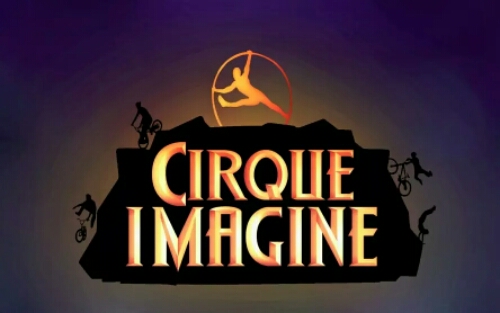 Cirque Imagine will also be unveiled in the park, as the new show brings acrobatics, music and more.
There is one more announcement coming in October that teased a Plants vs. Zombie theme, but no details were revealed.
Stay tuned for more from Carowinds, and be sure to get social with us on Facebook and follow along with us on Twitter @BehindThrills for the latest updates!
For more information about Carowinds, including tickets, visit the official website by clicking here!