Disney Infinity 3.0 hits stores in just a few weeks, but that didn't stop Disney from rolling out some huge new details about the next step in their full immersive storytelling, world building game. The Disney Interactive Panel focused a lot on the new Star Wars characters and worlds coming to the game, but there were several other firsts announced that should give Disney fans literally something to do with the game EVERYWHERE, and will give fans of just about every Disney franchise something to get excited about.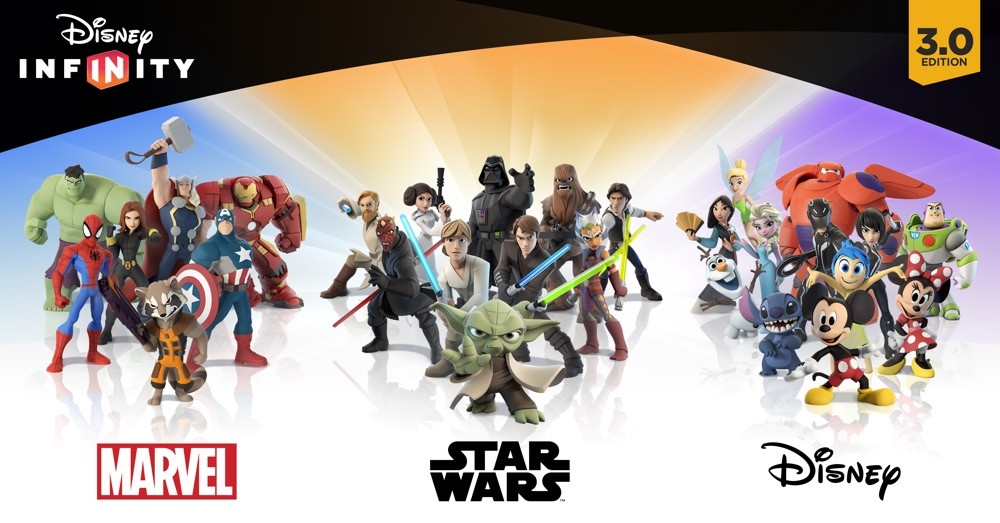 Disney Infinity 3.0 will hit shelves later this month, but tons of new figures and features will continue to be unlocked up through next year. The presentation started with a look at tons of new figures and packs coming to the system. There will be tons of new characters from Star Wars, Marvel and Pixar films, as well as some very special unlockables, and unique places to play.
There will be five playsets, Star Wars: Twilight of the Republic, Star Wars: Rise Against the Empire, Star Wars:  Force Awakens Play Set, Inside Out, and a Marvel Play Set. The first set will take place in Rebels, and will feature Anakin and Ahsoka. The second pack will take place in the original Star Wars trilogy, and features major moments from episodes 4-6. The Inside Out Playset will take place inside Riley's Mind, and will feature the emotions travelling through Imaginationland after Riley fell asleep watching a scary movie. Marvel's first 3.0 playset is "Battlegrounds." It features an original story, and the first playset with 4 player simultaneous play. You can use any Marvel character ever released for Infinity, and will be in stores in 2016. Before then, you can pick up Hulkbuster and Ultron in November.
Last year a big deal was made about Magic Bands in the Toy Box mode. It unlocked It's a Small World last year, this year, with Infinity 3.0 will unlock the  Walt and Mickey statue. It's a fun little thing for fans of the parks.
The fun doesn't stop with just the parks, as Disney Cruise Lines will now have consoles that kids (and adults) can play on, and bring their figures with as well. There will also be custom themed toy boxes on the Cruise lines, themed to the cruises!
Last week there was a Toy Box Summit which brought in Master Artists to try out 3.0. Those artists also became the inaugural members of a fan run council that will get to do things like choose a character made specifically for the game. That first character will be Peter Pan, who will debut in about a year from now.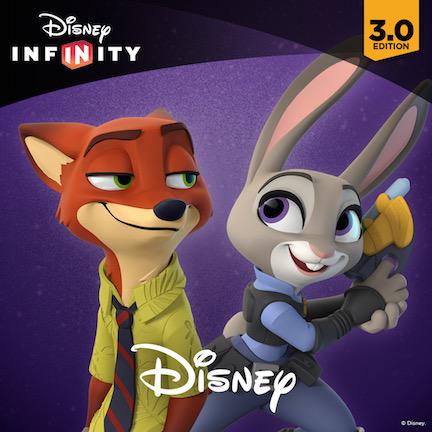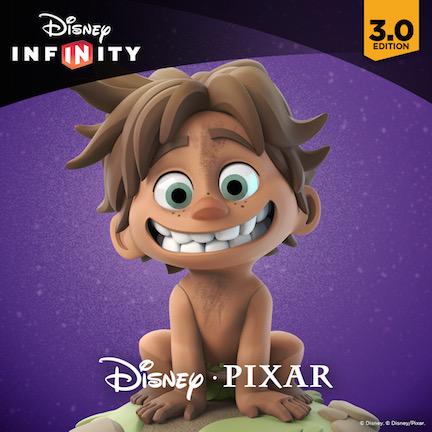 Characters from Disney's Zootopia, as well as Pixar's Good Dinosaur will come to the game later this year, and early this year. There will also be several dinosaur power discs from The Good Dinosaur as well.
This year's Ultimate Unlock will be the Keyblade from Kingdom Hearts. The Ultimate Unlock is a special unlockable piece that players have to find within the game.
Special Edition Star Wars characters are also coming this fall, and will include light up lightsabers! The new figures will join figures of Finn and Rey from Star Wars: The Force Awakens. Those characters will be part of a new playset as well.
We'll have pics and videos from the presentation up later tonight, so stay tuned!
Be sure to get social with us on Facebook, and follow along with us on Twitter @BehindThrills for the latest updates!