The Force Awakens is about to be the biggest film that ever was. Seriously, the anticipation for the first new Star Wars film since Disney bought Lucasfilm is insane. Toys are being snapped up, and every single bit of footage is being analyzed, and taken a part. Of course, Disney has brought out the big guns for their huge D23 Expo. The Star Wars section of the show floor is just one small spot, but we wanted to share a look at some awesome costumes and props.

Tons of costumes are on display at the D23 Expo in Anaheim. Our favorite is Captain Phasma, played by Game of Thrones actress Gwendoline Christie. The character is one of several new stormtrooper type characters seen in the trailers. What you think just because the Emperor was destroyed that everything was going to disappear?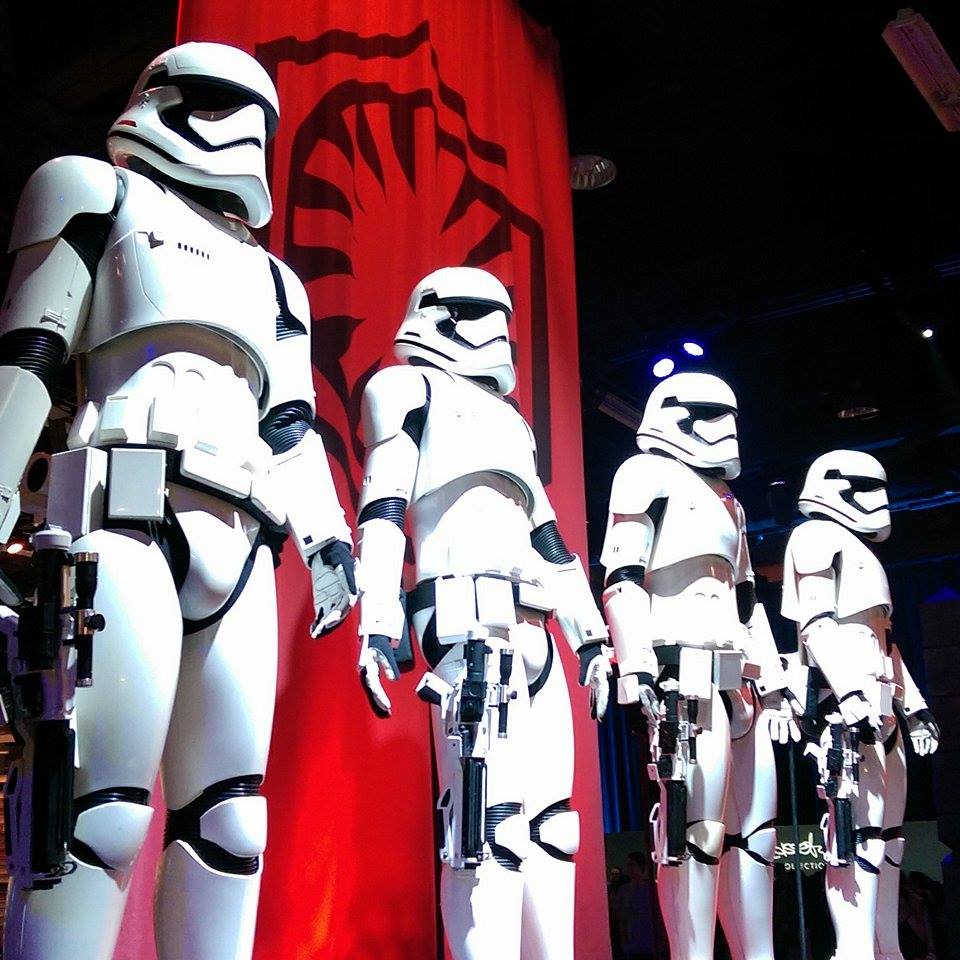 The First Order also stood silently, watching over the crowd for spies and rebels. We're not exactly sure what role these guys play in the film, but we know they're bad. Duh. It's going to be interesting to see how these guys came about, and what they're all about.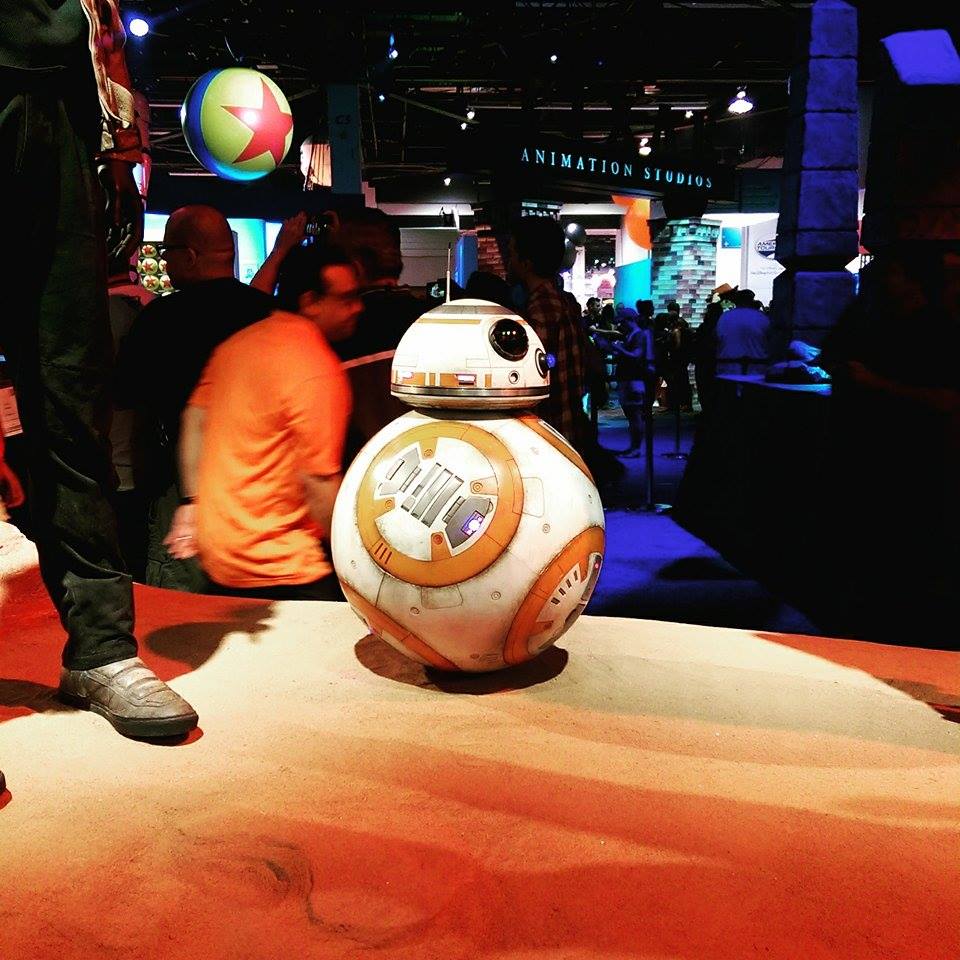 Probably the biggest hit so far is the amazing BB-8. We're going to call it right now, and say that he's going to be the next must have toy of the holiday season. This little guy is an honest to goodness, free rolling robot. Think of a soccer ball with a lid. He rolls and moves free of wires, and rigs. He made his debut at Star Wars Celebration earlier this year.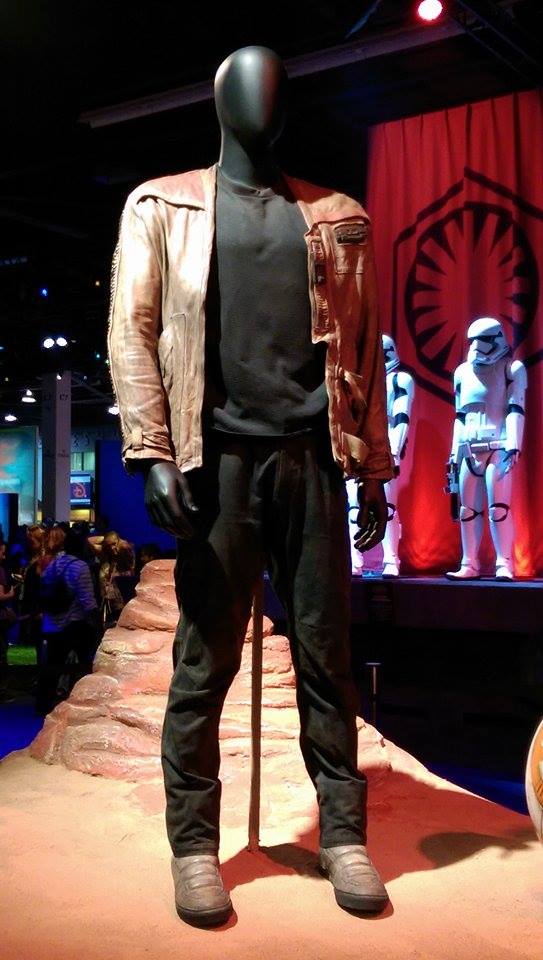 Actual costumes that the characters wore for the film are also on display, to give a sense of how things are going to look in the film. These two are from two new main characters, though we're pretty sure we're going to see the original cast as well soon.
We will have tons more pictures and videos up for you later, so be sure to check back!
Stay tuned for more from D23, and be sure to get social with us on Facebook, and follow along with us on Twitter @BehindThrills for the latest updates!