Dwayne "The Rock" Johnson has jumped back into the Disney pool with the upcoming Disney animated film, Moana. That film will feature Johnson as a tattooed Hawaiian demigod, Maui. That's not where it ends, however, as Johnson is also attached to star in a film version of the iconic Jungle Cruise at Disney. Yes, the ride.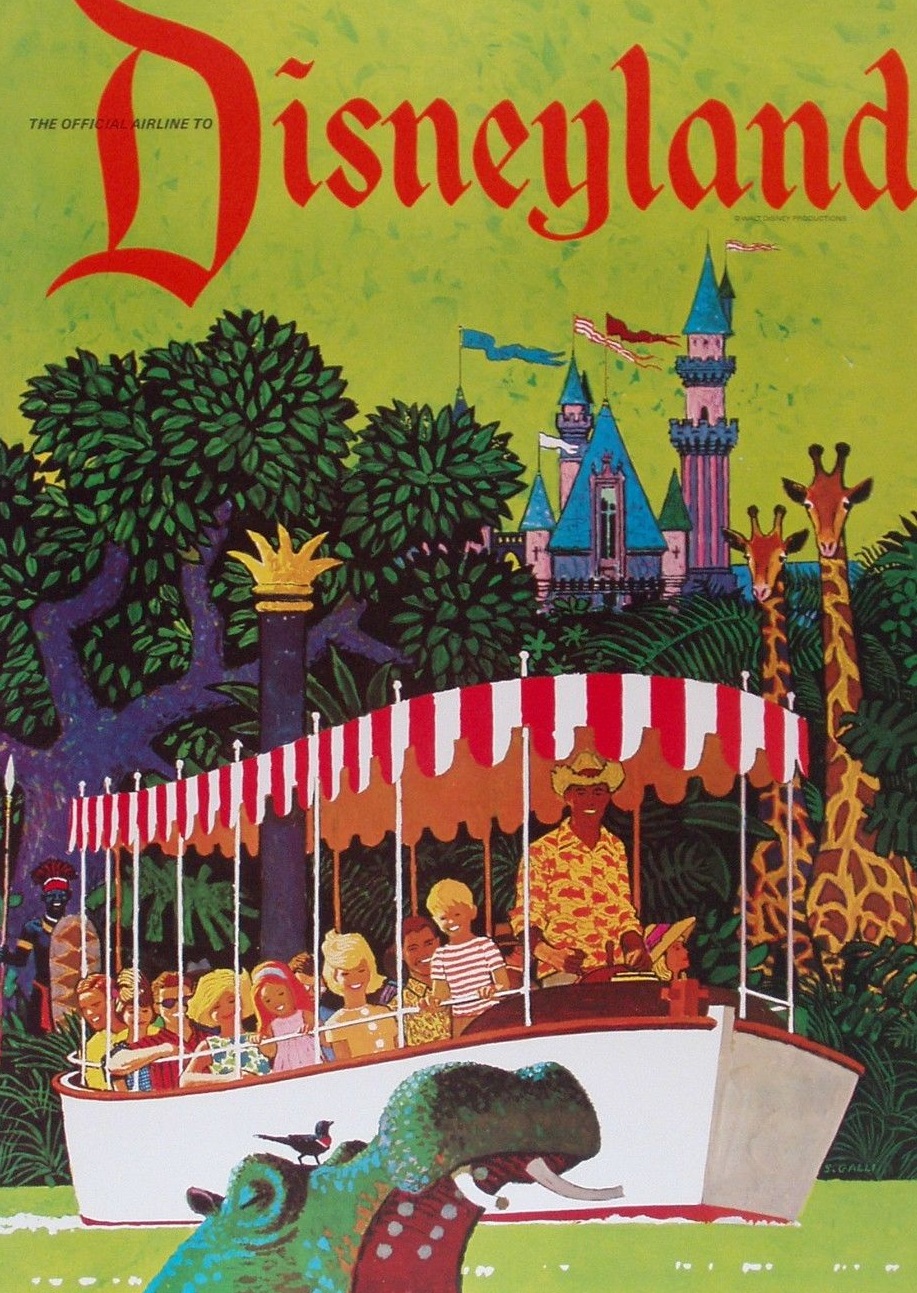 The classic Disneyland attraction first appeared in 1955 with the opening of Disneyland, which is celebrating 60 years this year. The ride is simply a tour of all the jungle rivers of the world, and gives guests to see exciting, thrilling, things like…the back side of water. The ride itself was inspired partly  by the 1951 film "The African Queen". The ride even used steamer boats like the one in the film.
The new film would be written by John Requa and Glenn Ficarra, who directed the Will Smith heist film, Focus. No directors are attached yet. This isn't the first time that the Jungle Cruise has been attempted as a film. There was one version that would be a serious take, with a team racing across the world to find a cure for a disease in the jungle rivers of the world. There was another version that was to star Tim Allen and Tom Hanks. Those, thankfully, never saw the light of day.
Will this new version, which is supposed to be a period piece, actually work? This also isn't the first time that Dwayne Johnson was attached to star in a film based on a Disney ride. The first was Space Mountain, which never blasted off.
Of course, there are other films based on popular rides. Haunted Mansion, Mission to Mars, Country Bears, and Tomorrowland. None of those were particularly good, or successful.
The one thing that Disney is hoping to do is catch lightning in a bottle again, like they did with Pirates of the Caribbean. The thing with that film, is that if you take away the Disney references, and the title…those films (well most of them) are awesome pirate/adventure films. That's the angle that needs to be taken with Jungle Cruise. Find a story that works on other levels, and sprinkle some ride features in it.
It will be interesting to see if this film ever sees the light of day, or if it's shelved like The Matterhorn, Space Mountain and Magic Kingdom.
Stay tuned for more from Disney, and be sure to get social with us on Facbeook, and follow along with us on Twitter @BehindThrills for the latest updates!