Movies are being turned into theme park attractions left, and right. Parks are bringing entire worlds to life with the realm of movies. However, video games are the next big juggernaut in the theme park industry, as well as the movie industry. There are already theme park attractions based on Angry Birds, and Universal Japan has made tons of attractions based on the Resident Evil Franchise. Universal has announced a partnership with Nintendo that will bring entire themed lands to their parks, but no details have been revealed, and no timeline has been mentioned. It came as a HUGE surprise to many in attendance at the 2016 announcement event that Carowinds…yes, the coaster park in North Carolina, would be bringing a huge video game atttraction to the park, and very soon.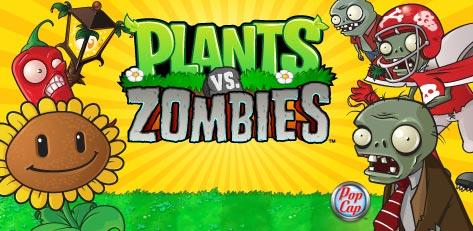 Plants vs. Zombies was briefly teased at the 2016 announcements at Carowinds, along with a promise for more details in October.
Our friends at Screamscape was there to catch the teaser:
Plants vs Zombies teaser for Carowinds in 2016

Posted by Screamscape on Thursday, 27 August 2015
The very familiar sound of "Braaaains" and the fun soundtrack are a dead giveaway for Plants vs. Zombies. We'll have to wait until October to find out exactly what is happening, but it will be happening for 2016. It will also be a world first attraction.
So, the big question is obviously, what will it be? We're hoping it's something amazing, and unique. Cedar Fair has made it known that they want to add more dark rides in their parks, especially after audience reaction to Journey to the Iron Reef at Knott's Berry Farm. While some didn't enjoy the ride, others loved it, and the attraction has had huge wait times all summer.
Carowinds has Action Theater, which is sitting empty, so Plants vs. Zombies could make a home out of that area of the park. There's also the fact that Cedar Fair has said "we want more dark rides", but has not made any announcements for dark rides in 2016 at any other park in the chain. This could very well be that next step.
If you're unfamiliar with the game, it's a very simple premise. Use vegetables to defend your home against zombies. The zombies want to eat your brains, and will do everything they can to get them…even write love letters. You get tips and advice from your neighbor Crazy Dave. Sequels to the game sent players through time to battle the evil Dr. Zomboss with different zombies in different time periods, with different abilities. The game is very PG, and despite there being zombies, it's extremely family friendly. Your ultimate quest, after all, is to find Crazy Dave's Taco…in a talking RV/Time Machine.
While this doesn't seem like a very big deal, it really is. Plants vs. Zombies could very well be the first theme park attraction themed to a video game, which will beat out Universal and Nintendo by a couple of years. Let's just hope that it's something worthy of the name.
The game has sold millions of copies, and was the fastest selling title for Pop-Cap Games. It has produced several sequels, including "It's About Time" and Garden Warfare. There will be another game released in 2016 as well, which will be for consoles.
Stay tuned for more from Carowinds, and be sure to get social with us on Facebook, and follow along with us on Twitter @BehindThrills for the latest updates!
For more information about Carowinds, including tickets, visit the official website by clicking here!