The D23 Expo came to a close on Sunday night, but the fun still lives on! The annual expo is now infamous for their huge park and movie announcements, as well as great chances for fans to interact and get a look at new merchandise. But there was a bit more that you didn't hear a whole lot about. Besides the great new announcements, there were amazing booths, highlighting just about everything in Disney culture, and lore. The great booths included looks at new films, new games, iconic real life recreations of things you've seen in movies…and shirts.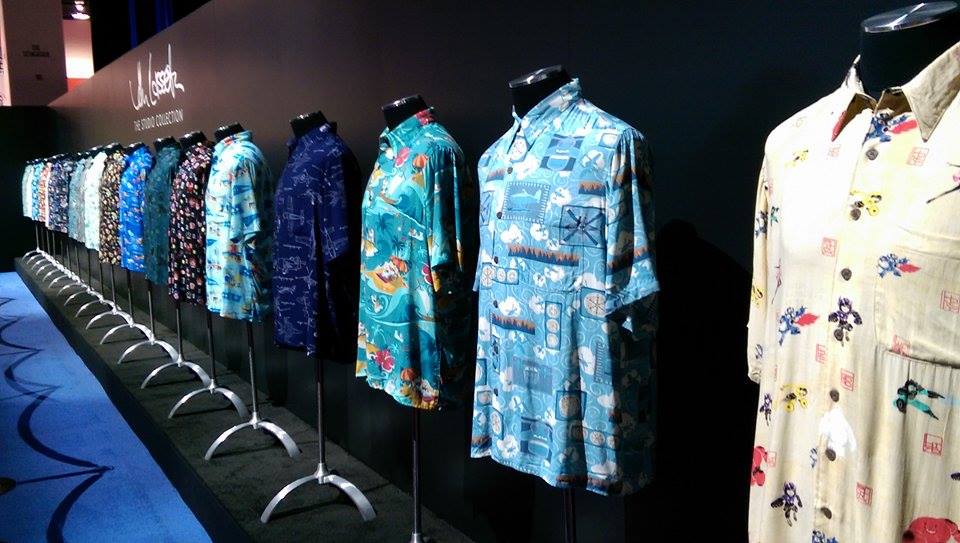 One of the coolest, and most unique displays at Disney's D23 Expo was a collection of shirts that were worn and created by Disney animation head John Lasseter. The shirts included a wide range of characters, colors and a distinctly Pixar appeal to a normal gaudy Hawaiian Tradition.
Everything from Finding Nemo to Wreck it Ralph, and some interesting choices in between were on display.
Slideshow-Check out the full range of Hawaiian Shirts from D23 Expo!
Click here if you can't view the slideshow
Shirts weren't the only thing on display, as the other booths gave an amazing look at some great pieces of Disney and Pixar fun, including a real life, PIZZA PLANET TRUCK!
Video-Check out the awesome live action Pizza Planet Truck!
Speaking of Pixar, the Pixar animation booth held a great look at some huge upcoming films, including Cars 3, Incredibles 2, and much more! There were also some amazing pieces of Concept art from some of your favorite films, including Inside Out!
Video-Check out tons of fun from Pixar!
Pixar wasn't the only animation powerhouse on display. The Disney Animation booth offered a great look at some of the new upcoming films, including Gigantic. It makes you wonder how long it will be before we see these films in Disney parks and resorts?
Video-Walk with Disney Animation in the D23 Expo booth!
There will be even more from D23, and even more Disney fun, so stay tuned for the latest updates!
Be sure to get social with us on Facebook, and follow along with us on Twitter @BehindThrills for the latest updates!