Apparently SnapChat is the newest and greatest ways to get theme park fans excited about new events. Halloween Horror Nights Hollywood has been using Snaps that disappear after 24 hours or so to promote maze announcements. Just last week, Horror Nights snapped teasers for "This is the End". Now they're at it again, and the tease is something out of this world. So, what is Halloween Horror Nights Hollywood teasing? We'll make our guesses, and see how close we get.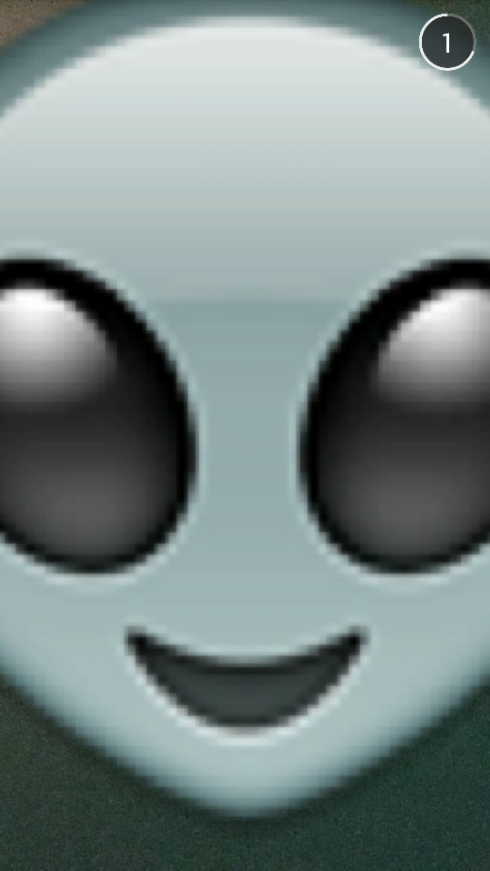 The picture above was snapped on Saturday morning on the official Horror Nights SnapChat account. It's several different images of an alien emoji. What exactly are they teasing? What does an alien emoji have to do with HHN?
Well, the answer is kind of simple. This year, just one year after it's debut, we predict that Universal Studios Hollywood will bring back the mega hit maze, Alien Vs. Predator.
The house was a huge success last year, and was probably the biggest rated house of the event. It was also one of the largest, and one of the most expensive, having to get approval from AvP parent company, Fox.
Video-Take a walk through Alien vs. Predator at Halloween Horror Nights Hollywood

The maze, if it is indeed coming back, most likely will not be the exact same house. There will probably be some huge changes, but you can most definitely expect to see things like The Queen Alien back, as well as a few more kills.
The maze was one of the best executed properties of the entire event in 2014, so it's no surprise that they would bring it back.
It joins the already stellar line up of Crimson Peak, Insidious, The Walking Dead, Halloween: Michael Myers Comes Home,  dance troupe The Jabbawockeez, and This is The End. We've yet to see the line up for scare zones, or Terror Tram, so there is plenty more terror to come.
Stay tuned for more from Halloween Horror Nights, and be sure to get social with us on Facebook, and follow along with us on Twitter @BehindThrillss for the latest updates!
For more information about Halloween Horror Nights at Universal Studios Hollywood, including tickets, visit the official website by clicking here!