Knott's Scary Farm has teased, poked and prodded us for quite a few weeks now. They unleashed a few surprises at the Scare LA convention in July and even sent mysterious packages to members of the media, but Wednesday night, during the annual event for annual pass holders, Knott's brought the scary to a whole new level as they unveiled the entire line up for the 2015 season.
Shows
Elvira's Asylum-Music dance and comedy will take this show to a new level.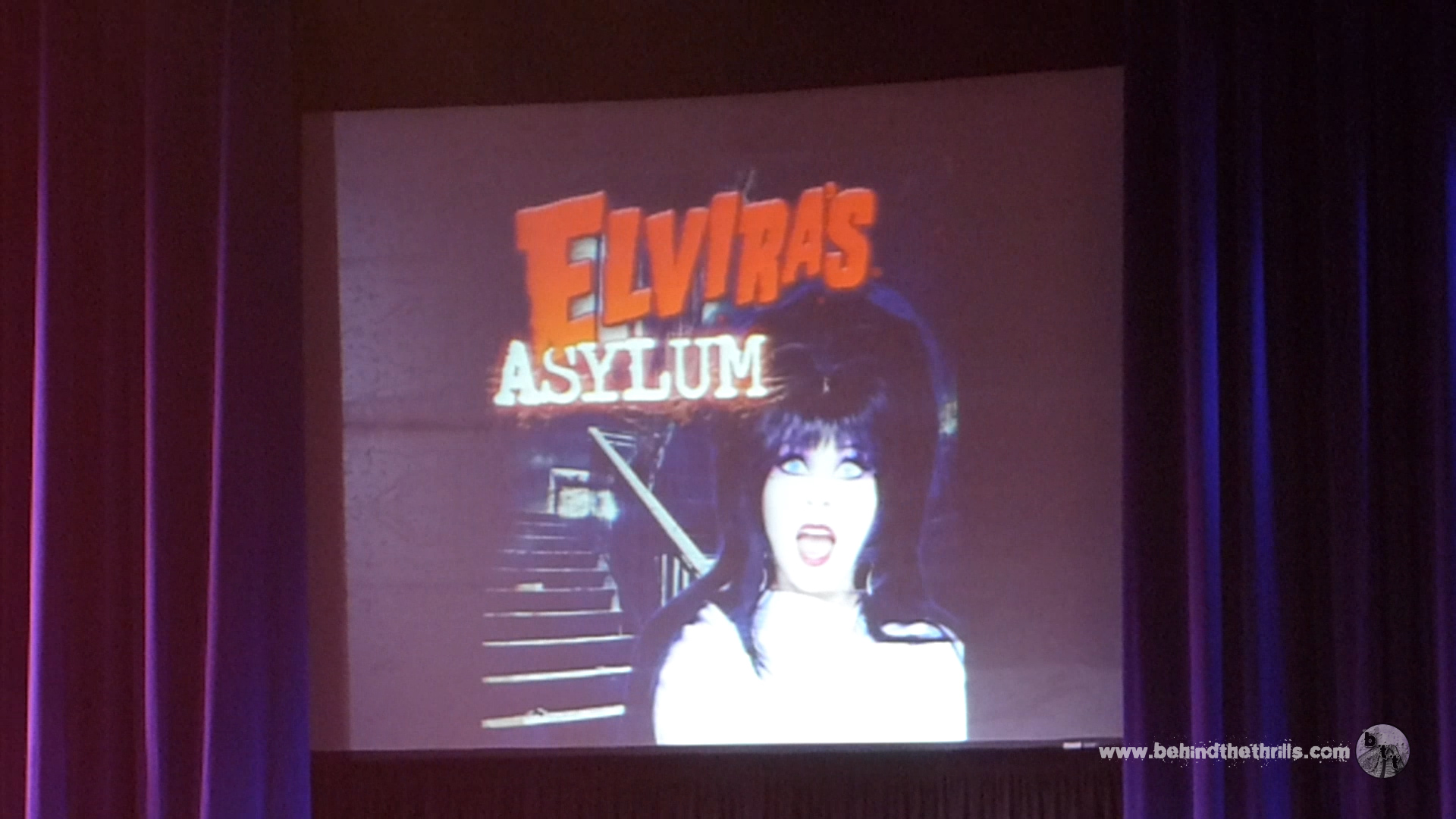 The Hanging: Straight Outta Calico – The Hanging will return with Lawman who will rid the world of all the pop cultures crappy celebrities, the audience will write the show by using fan participation. If it sucks, you only have yourself to blame.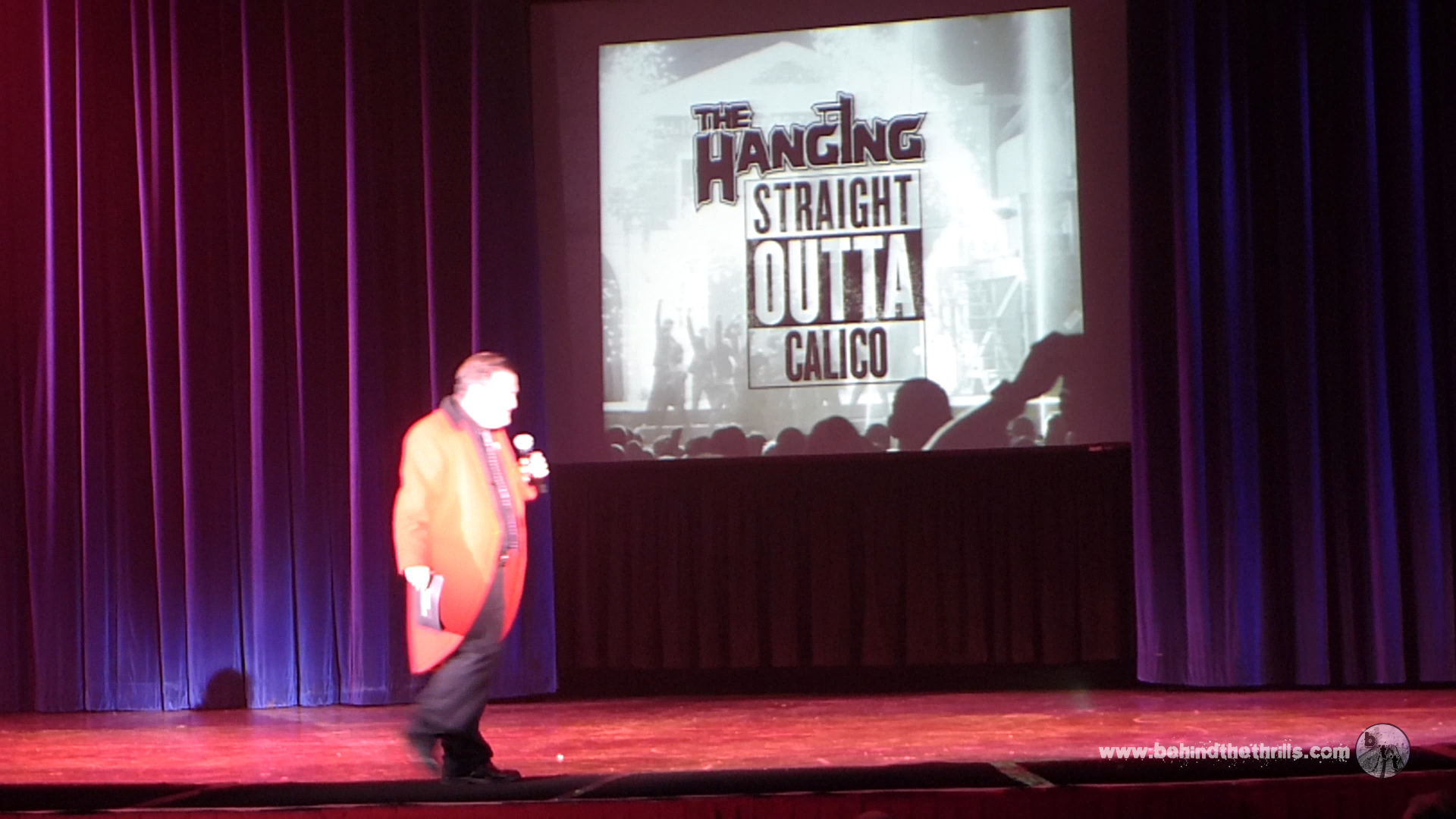 Scare Zones
Fiesta De Los Muertos – More music, more fun and more dead than ever!
CarnEVIL – Clowns, clowns and more clowns.
Ghost Town – Where Halloween events were born. It was the original scare zone, and it's back again with more scare than ever. No safe place to hide, except maybe the bathroom, but even then, are you really safe? A new character will be haunting Ghost Town, the Doll Maker. He has ties to an old maze… The Doll Factory.
The Deadly 7 – The Green Witch will bring seven deadly sins in a new form, as the Deadly Seven. While this isn't a new maze, it is a terrifying new experience. The Green Witch and her Deadly 7 is a sadistic crew guilty of more terror than meets the eye. Each of the monsters represent one of the seven deadly sins and make terrifying surprise appearances throughout the park each night. So we'll see these new characters roaming
Prowling the darkest corners of Knott's midways and scare zones, the Green Witch and her Deadly 7 is a sadistic crew guilty of more terror than meets the eye.  Each of the monsters represent one of the seven deadly sins and make terrifying surprise appearances throughout the park each night.
Mazes
RETURNING MAZES
Pinocchio Unstrung – Bigger and badder than ever with a brand new Skeleton Key room. Terror is back, and it's got no strings.
Black Magic – New for 2015, An all new Skeleton Key room where Houdini himself tortures his fans. A fan favorite!
Trick or Treat – The Green Witch is back with an all new potion room, attic scene and deadly dinner with the Tricksters!
Forevermore – The Forevermore killer has returned, and a Skeleton Key Room is in the maze for the first time ever!
Voodoo: Order of the Serpent – Papa Legba is back trying to conjure a serpent demon goddess! It's also home to an all new Skeleton Key Room.
Tooth Fairy – You've got teeth, he wants them. He's also not wearing a tutu, and he also doesn't leave quarters. Jaw dropping, interactive Skeleton Key Room, and an all new ending. Also includes a blackout room where you have to feel your way out.
Special Ops Infected: Patient Zero – Shoot your way out of the infected zone, and try not to get bit. The shooting game that also happens to be a maze/workout regiment returns to Scary Farm, bigger than ever. The virus was battled back, and a cure was found…but Patient Zero escaped. You have to get him back. Plus you get an all new "Battle Rifle Pro" with real time scoring, which means it gets better the more you hit. The weapons will also have a life indicator, if you get hit too much, you'll have to re-spawn at a special check point.
Gunslinger's Grave:A Blood Moon Rises – It's the original Scary Farm maze, and it's all new…how? In a word-Werewolves. The Red Hand Gang is dead after Gunslinger takes revenge. The gang made a pact with a local skin-walker. It will have an all new finale, as well as massive new creatures!
New Mazes
Dead of Winter-This one was announced at Scare LA. It's a twisted take on the "Frozen" tale, but more similar to the original fairy tale than the Disney movie. This maze will have bright lights, darkest of places, and blood everywhere. Plus, there will be a one on one with the evil queen herself in a unique Skeleton Key room!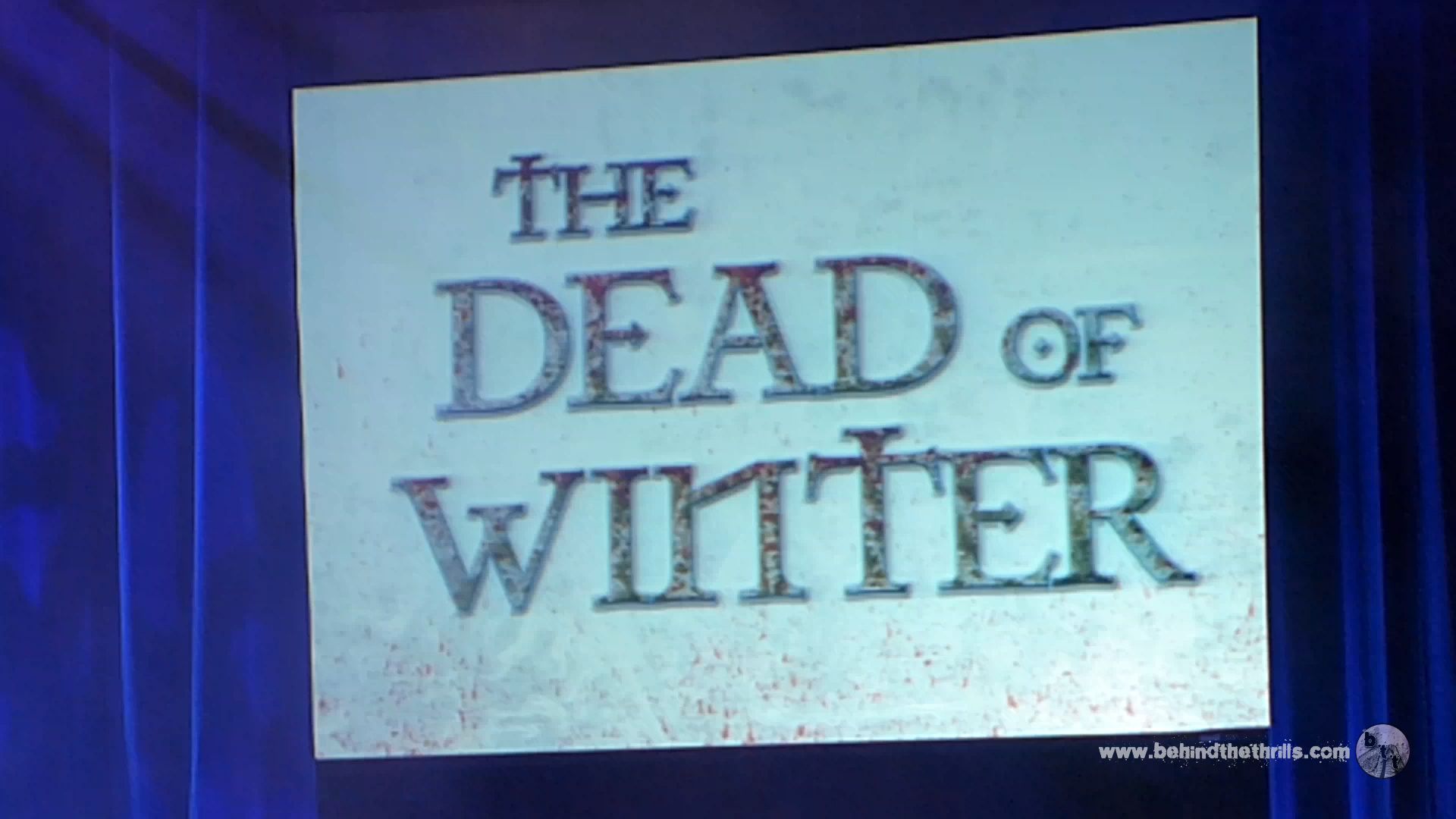 Escape the icy grasp of the chilling Snow Queen in the all new maze. Backed by with a ravenous beastly army of resurrected Viking warriors, she is hell bent on avenging her beloved family's murder, and preys upon any unsuspecting visitors who enter the borders of her icy domain. Guests with a Skeleton Key will have the opportunity to unlock a bone chilling surprise.
Calico Mine Ride:My Bloody Clementine – The Ghost of Clementine will be haunting the mine as it gets an all new layover. We called it when the special boxes came out, with the rabbit and the miner. The miner and Clementine were viciously murdered, and the ghosts will be there waiting for you. The new technology will be put to the test, and will also add video mapping. You'll see Clementine morph through a little girl to a demonic force. Mine Ride will also have actors in the ride, scaring as you take a run through!
There is no tale more vicious and vengeful than that of My Bloody Clementine. Take a grim ride through the Calico Mine where Clementine and her father were brutally murdered centuries ago. Their wretched spirits roam the tunnels in search of those who killed them. This year the ride through maze will feature live monsters out for revenge at the train track's every turn.
Paranormal Inc.- A supernatural ghost hunting team is looking for ghosts at Knott's Scary Farm, and they get more than they bargained for as they unlock hell. Multiple storylines, interactive, and huge stunts will make this new maze completely original.
Featuring high flying aerial stunts and scares, in the groundbreaking new maze, guests investigate a haunted hospital where the patients were tortured for decades by deranged doctors and nurses. Demonic spirits of the murdered victims have been detected throughout the mysterious halls, while evil medical staff hunt for new patients to torture.
So what do you think of this year's line up? Are you excited?
Tickets are now on sale, including annual passes, and Fright Lane with Skeleton Key.
Stay tuned for more from Knott's Scary Farm, and be sure to get social with us on Facebook, and follow along with us on Twitter @BehindThrills for the latest updates.
For more information about Knott's Scary Farm, including tickets, visit the official website by clicking here!