We are Monster Kids, there are no ways around it. We love monsters, horror and the art of bringing these terrors to life. To celebrate the approach of haunt season, BTT will feature the men and women who make up our nightmares, and make them real. These monster makers range from film, television, and even our favorite haunted attractions. From now until the end of haunt season, join us for our "Monday Monster Makers" series, a celebration of the artists, directors, actors, and creators who send the shivers down our necks and make us worried about the things that go bump in the night.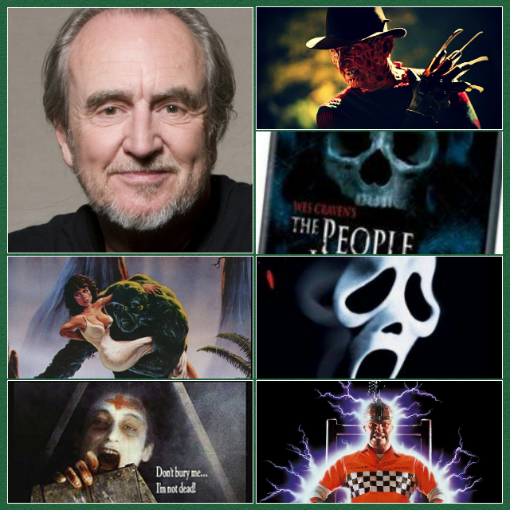 This week Behind The Thrills celebrates the life of horror director and legend Wes Craven. Wes Craven was the legendary writer-director of horror films "Nightmare on Elm Street" and the "Scream" franchise. He passed yesterday at the age of 76 after a battle with brain cancer.
Wes Craven was born in 1939 in Cleveland, Ohio. He would end up becoming an English and Humanities Professor before leaving to work in the porn industry. His first big film was the rape revenge film "Last House on the Left" on which he wrote, directed, and edited in 1972.
This film would then thrust Craven into the spotlight which he would then create one of the most iconic characters of all time: Freddy Krueger. Wes Craven's "Nightmare on Elm Street" franchise, would terrify audiences with a killer, Freddy Krueger who haunts the dreams of teenagers and attacks them in their sleep. This film (which would launch the career of Johnny Depp) would be the cornerstone for one of the largest horror franchises ever which were released from 1984-1989.
Several years later, Craven's Scream series would become a box office smash, nearly spoofing the teen horror genre that Craven helped build. The film launched a trilogy and the careers of Neve Campbell, David Arquette, and Skeet Ulrich.
Wes Craven's talents did not stop with the teen slasher film. Craven directed Music of the Heart , a film that earned Meryl Streep an Academy Award nomination for best actress. He would go on to write novels and produce. He was an avid bird conservationist and had an article series called "Wes Craven's The Birds" published in Audubon Magazine.
This year, fans will get to see one of Craven's most popular creations come to life at Universal Studios Florida, when Freddy vs. Jason hits Halloween Horror Nights.
Wes Craven was a horror legend and will inspire future generations of horror writers and directors for years to come.
Rest easy Wes.
Stay tuned for more Monster madness, and be sure to get social with us on Facebook and follow along with us on Twitter @BehindThrills for the latest updates!