Rob Zombie loves horror, and he loves to scare the living hell out of people. For the past two years, Zombie has been taking his show on the road with the Great American Nightmare. The haunted attraction takes the hell of Zombies' films from the small screen, and brings them to life and in your face like nothing you've seen before. This year the fun returns to the Chicago area, with three huge houses, and a monstrous midway with carnival rides, roaming actors and more.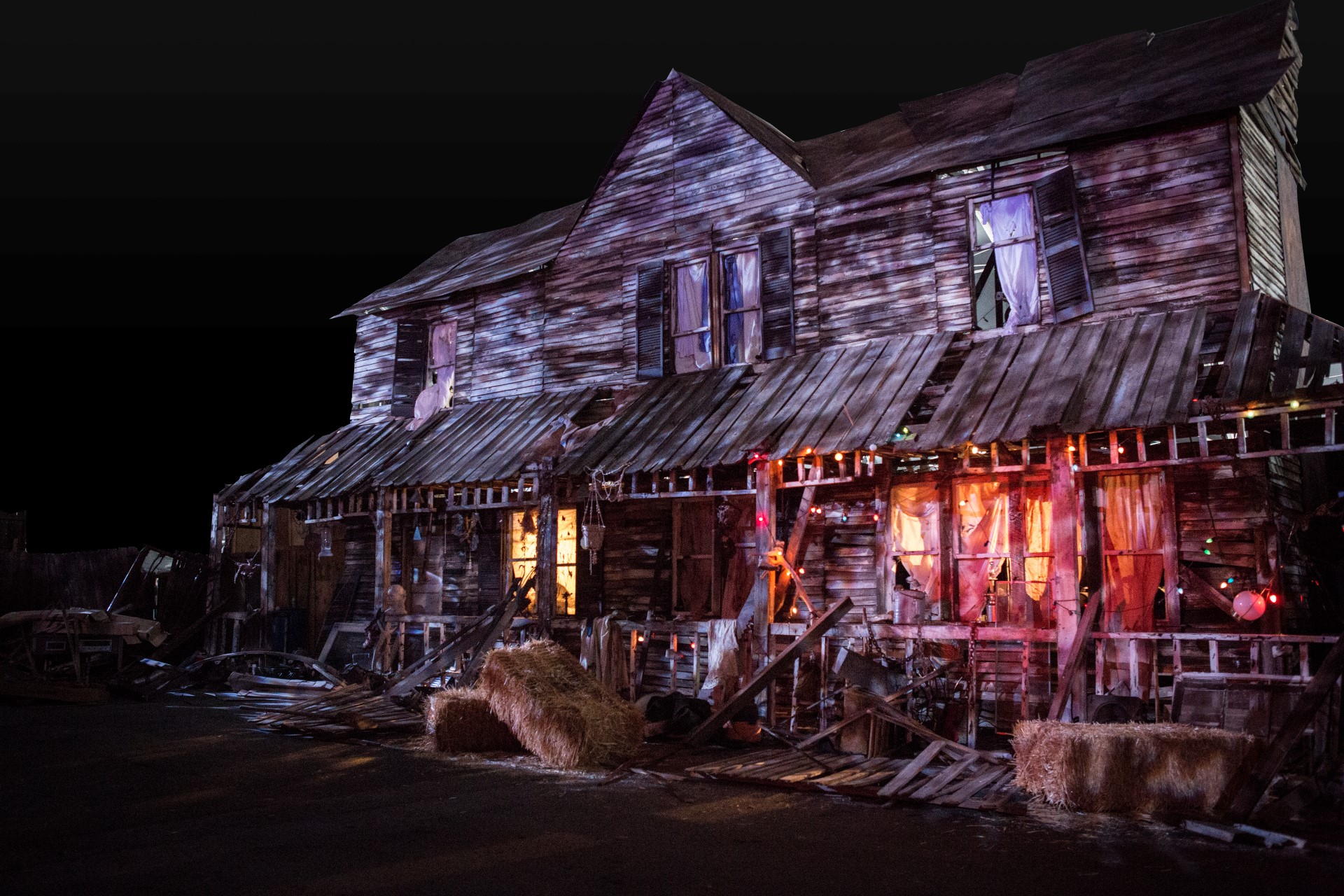 This year, the terror returns to Odeum Expo Center in Villa Park, IL (just outside Chicago) for its second year from September 25-November 1. The event will bring in three haunted houses, as well as as the Bloody Boulevard. While two houses are returning from previous events, there is one house based on an upcoming film, and all three houses are brand new to the Chicago area.
Here's this year's line up:
Captain Spaulding's Clown School In 3D: This irreverent school of pure terror is a hallucinogenic trip through the mind of Captain Spaulding (House Of 1000 Corpses, The Devil's Rejects). Startle after startle will thoroughly frighten even the bravest patrons, who won't know if they should be laughing, screaming or crying.

The Devil's Rejects: The murderous, backwoods Firefly family takes to the road to escape a vengeful police force that isn't afraid of being as ruthless as its target. Guests will become part of the state troopers' search and destroy mission against the Firefly family, who are wanted for over 75 homicides and disappearances.

31: On October 30, 1975, five carnival workers are kidnapped and held hostage until the following night (Halloween), and are put in a compound named "Murder World." They're told that they are there to take part in a game named "31," where the goal is to survive the next 12 hours. This is made difficult by the fact that they are not alone in "Murder World" — a violent gang of evil clowns are there and stalking their every move.
The event was in two locations last year, but it appears that only those in the Chicago area are getting to have all the fun this year.
Video-Check out the original House of 1,000 corpses from Rob Zombie

Just like the past events, guests can expect to see Rob Zombie himself perform in concert for those attending the event. Zombie will perform a special concert on October 2nd and 4th.
"I am thrilled to be bringing The Great American Nightmare back to the Chicago area for its second year," says Rob Zombie. "After last year's overwhelming response we've decided to return with a completely new Nightmare. It's more vile and disgusting than ever. Have fun."
There have been rumors of a second location coming soon, but we'll have to wait and see about that one.
Stay tuned for more mayhem, and be sure to get social with us on Facebook, and follow along with us on Twitter @BehindThrills for the latest updates!
For more information about Rob Zombie's Great American Nightmare, including tickets, visit the official website by clicking here!