The Golden Ticket Awards, presented by Amusement Today have been released for 2015. Every year Amusement Today announces winners in what they call "The Best of the Best" awards. The awards honor several major categories, including best park, coaster, show and so on. This year is the 17th year of the awards, which were presented in New York City, at the historic Coney Island.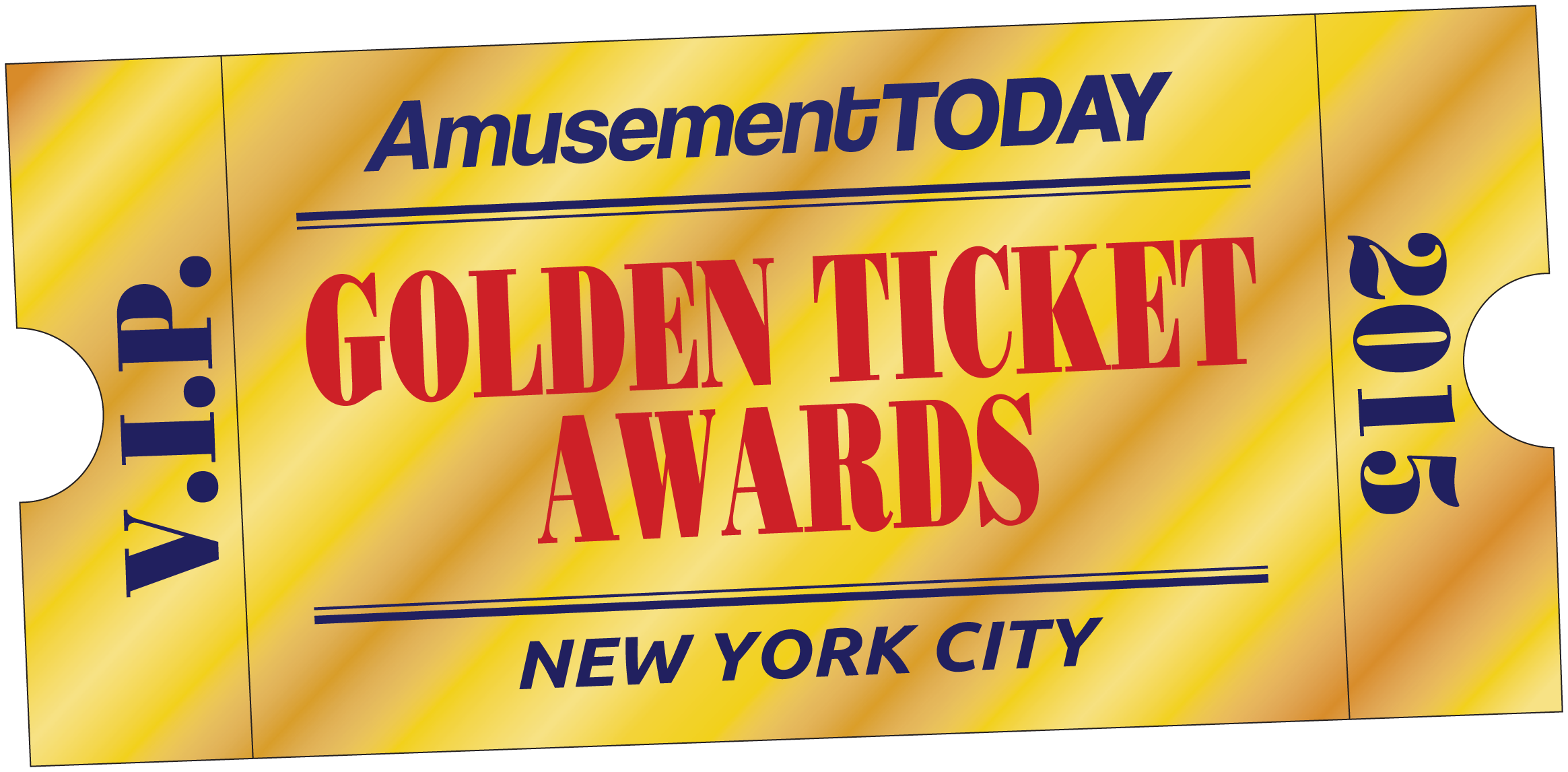 The winners really offered no surprises, as all of the returning winners were once again chosen as this year's winners. The votes are calculated by a panel of experts and enthusiasts who travel the world in search of new coasters and attractions.
Here's this year's list of winners.
Best Amusement Park-Europa-Park, Rust, Germany
Best Water Park- Schlitterbahn Waterpark Resort, New Braunfels, Texas
Best Children's Park- Idlewild & SoakZone, Ligonier, Pa.
Best Marine Life Park- SeaWorld Orlando, Orlando, Fla.
Best Seaside Park-Morey's Piers and Beachfront Water Parks, Wildwood, N.J.
Best Wooden Coaster- Boulder Dash at Lake Compounce, Bristol, Conn.
Best Steel Coaster- Millennium Force at Cedar Point, Sandusky, Ohio
Best Kids' Area-Kings Island, Kings Mills, Ohio
Friendliest Park-Dollywood, Pigeon Forge, Tenn.
Cleanest Park-Holiday World & Splashin' Safari, Santa Claus, Ind.
Best Halloween Event-Halloween Horror Nights at Universal Orlando, Orlando, Fla.
Best Landscaping-Busch Gardens Williamsburg, Williamsburg, Va.
Best Christmas Event-Smoky Mountain Christmas at Dollywood, Pigeon Forge, Tenn.
Best Food- Knoebels Amusement Resort, Elysburg, Pa.
Best Shows-Dollywood, Pigeon Forge, Tenn.
Best Outdoor Night Show Production-IllumiNations: Reflections of Earth at Walt Disney World's Epcot, Orlando, Fla.
Best Water Ride-Valhalla at Blackpool Pleasure Beach, Blackpool, Lancashire, England
Best Water Park Ride-Wildebeest at Splashin' Safari, Santa Claus, Ind.
Best Dark Ride-Harry Potter and the Forbidden Journey at Universal's Islands of Adventure, Orlando, Fla.
Best New Attraction of 2015 – Amusement Park: Fury 325 at Carowinds, Charlotte, N.C.
Best New Attraction of 2015 – Water Park: Dive Bomber at Six Flags White Water, Marietta, Ga.
Best Carousel- Grand Carousel at Knoebels Amusement Resort, Elysburg, Pa.
Best Indoor Roller Coaster- Revenge of the Mummy at Universal Studios Orlando, Orlando, Fla.
Best Indoor Water Park- Schlitterbahn Galveston Island, Galveston, Texas
Best Funhouse/Walk-Through Attraction- Noah's Ark at Kennywood, West Mifflin, Pa.
There were a few upsets, though not many. Last year's Best Seaside Park was Santa Cruz Boardwalk, which was knocked off this year by Morey's Piers. The Best Water Ride was also replaced from Dudley Do-Rights Ripsaw Falls, by  Valhalla. The food honor was also taken by Knoebels, from last year's winners, Dollywood.
There were also four major editor's awards, including park of the year which are personally picked by Amusement Today Editor, Gary Slade. These awards usually change every year.
Here's the winners:
(Co)-Person of the Year – Alberto Zamperla and Valerio Ferrari of Zamperla in Boonton, N.J., for their vision, strength and dedication that jump-started the rebirth of the famed Coney Island and saved this historic American treasure;
Park of the Year – Lagoon in Farmington, Utah, in its 130th year of operation, for demonstrating commitment to one of America's oldest amusement parks by always improving the park and preserving a piece of Utah's history;
Turnstile Award – Quassy Amusement Park in Middlebury, Conn., for the park's foresight and dedication to reinvesting and rebuilding that has resulted in renewed success and record revenues and attendance; and
Renaissance Award – Huck Finn's Playland in Albany, N.Y., for saving the former Hoffman's Playland and keeping this family tradition alive; plus creating new jobs and continuing to push the redevelopment of what was once a lackluster warehouse district into a more vibrant part of the community.
In addition, the Golden Ticket also names their top ten steel and wooden coasters. It's a very odd list, one that includes some bizarre choices.
Stay tuned for more theme park fun, and be sure to get social with us on Facebook, and follow along with us on Twitter @BehindThrills for the latest updates!
For more winners, and more lists, visit the official Amusement Today Golden Ticket site by clicking here!
Congratulations to all the winners!