Originally, Michael Myers wasn't a person… he was just the shape. It was this unstoppable force, with the blackest eyes…the devil's eyes. He would morph, and change into this unstoppable being, this terror that wouldn't stop killing. Michael Myers would become the most feared, and talked about icon of horror films, and he would become one of the most requested icons of horror in Halloween Horror Nights history. This year, he returns home to Halloween Horror Nights at Universal Studios Hollywood, and we have your first look at him.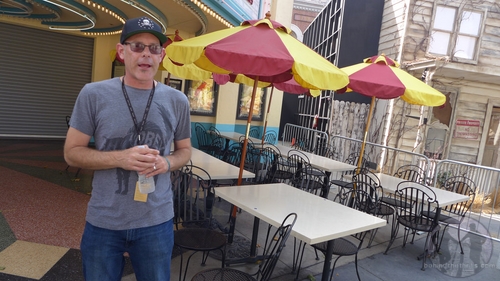 We caught up with Halloween Horror Nights Creative Director, John Murdy at Universal Studios Hollywood for a tour of the all new maze, Halloween: Michael Myers comes home. Michael Myers has been shot, stabbed, dropped out of a two story window, beat with a lead pipe, and hit by a car…yet he always comes back. It made perfect sense for Michael Myers to return to Universal Studios Hollywood, once again.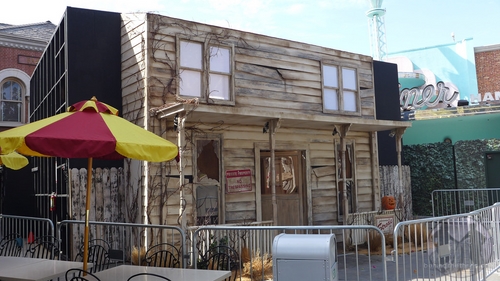 In 2009 HHN Hollywood featured Michael Myers in a maze titled Halloween: The Life and Crimes of Michael Myers. This featured a scene for scene recreations of many memorable moments throughout the film series. In 2015, 'Michael Myers Comes Home' will be a completely different take on the character. Focusing on the paranormal aspect and lore of Michael, from the main entrance we can notice the aesthetic direction of the maze. The Myer's house is decrepit and condemned. Much more gritty than it ever was in the films, and that's completely by design.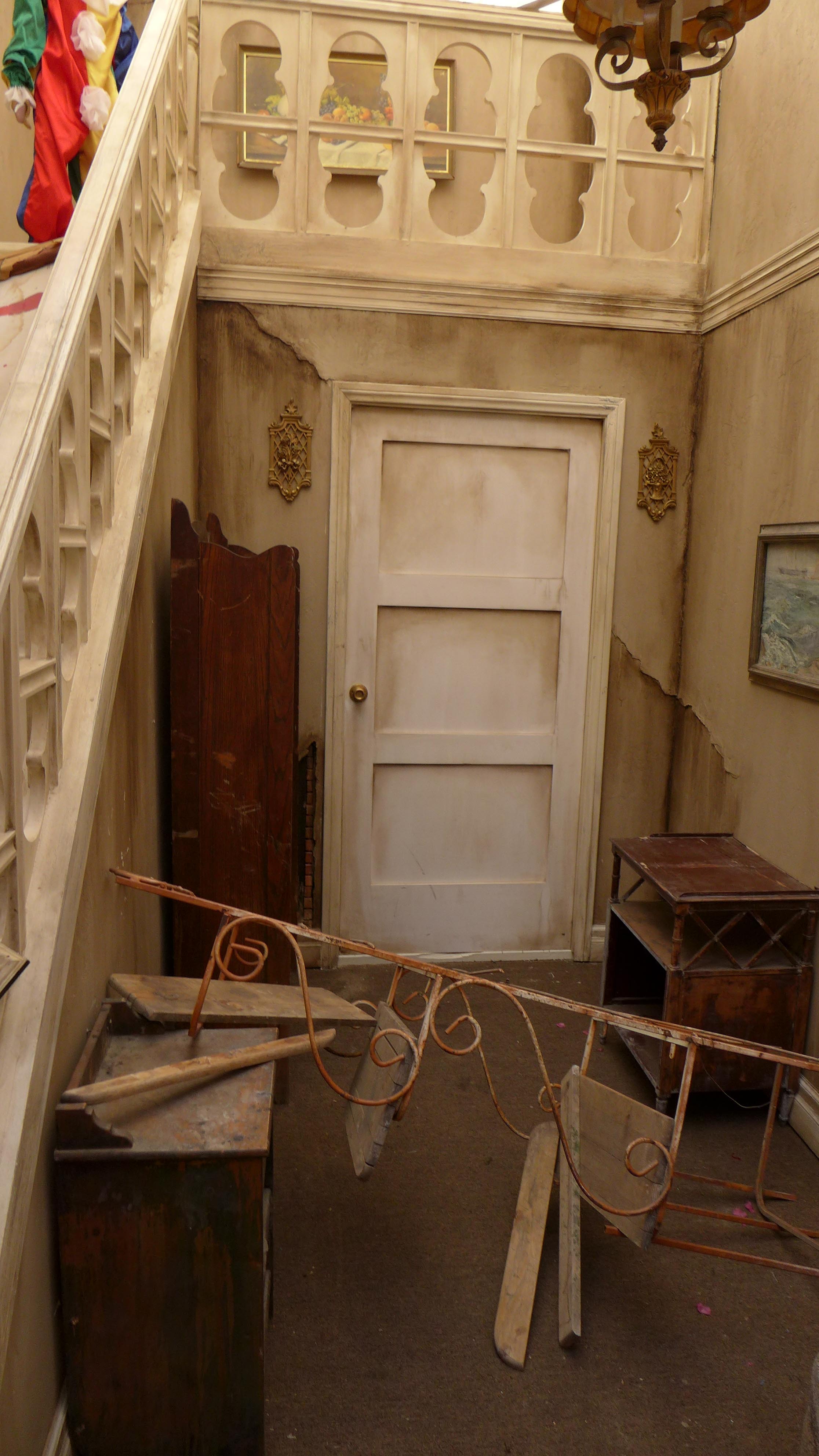 Guests enter through the Myers house, and are taken back in time to the night where Michael first put on the clown mask. Murdy and his creative team have done a hell of a job recreating as much of the movie as possible, in a huge shot for shot progression. We see the decrepit old house, and watch as he transforms from an innocent child into a soulless killer.
Video-Take a walk through Halloween Horror Nights as Michael Myers comes home!

Amazing amounts of detail were put into the house, as guests will get to explore a little bit more of why Michael keeps coming back, and why he just will not die.
One of the most noticeably awesome aspects of this new maze is the painstaking accuracy of the 1970's decor of the first film. Nothing is out of place, everything feels true to not only the film but the era itself and it was wonderfully executed. So many vintage goodies and details!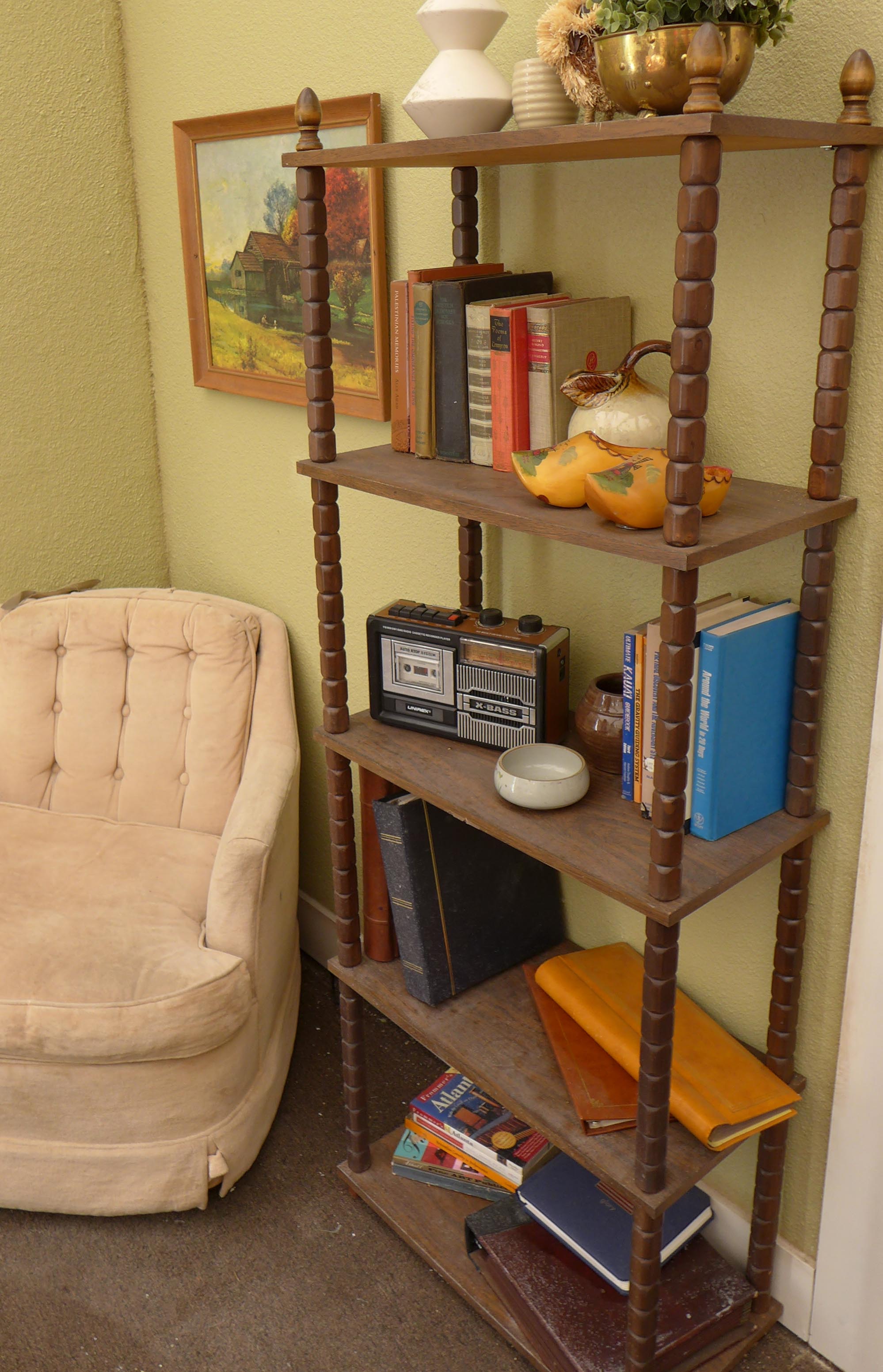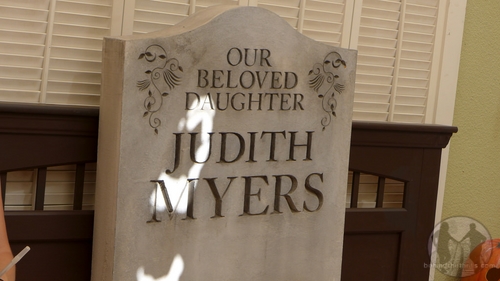 Guests will get to see Michael make his first kill on screen, and see how he uses his brute force to manhandle his victims. They'll also be hunted as he turns his attention from the victim to you. The masks are all being crafted, specifically for the actors who play Michael. They weren't ready when we took the tour, but they will be all set when Friday rolls around.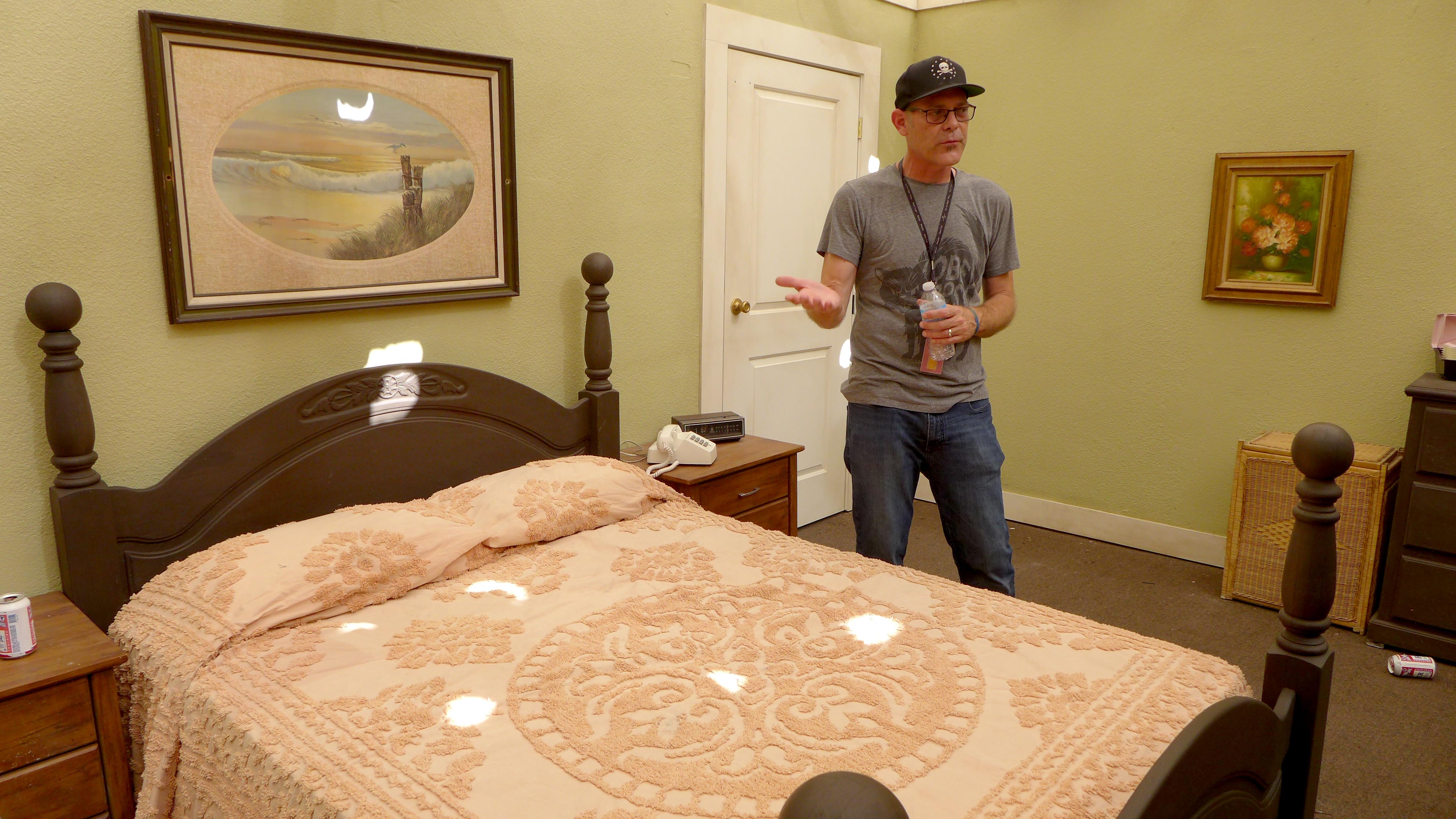 Guests will not only see Michael, but Dr. Loomis, as well as Laurie Strode. There are also some subtle nods to other mazes, as well as other films. Guests will see little reminders of the third film in the series, Season of the Witch. Also, pay attention tot he walls, you might see some familiar faces in the pictures.
Slideshow-Check out even more pictures from Halloween at Halloween Horror Nights Hollywood
Click here if you can't view the slideshow
Stay tuned for more from Halloween Horror Nights at Universal Studios Hollywood, and be sure to get social with us on Facebook and follow along with us on Twitter @BehindThrills for the latest updates!
For more information about Halloween Horror Nights at Universal Studios Hollywood, including tickets visit the official website by clicking here!