Howl O Scream is pushing their own boundaries this year, as they are upping the anti with a huge new house at all three Howl O Scream events. The new house is taking Hollywood movie style sets, and characters, and smashing it together with an original story developed by a producer of the iconic Blair Witch Project. Busch Gardens has given us a sneak preview of the all new event,  which is scheduled to open September 25th. The one question you have to ask, are you ready to face Scarlett?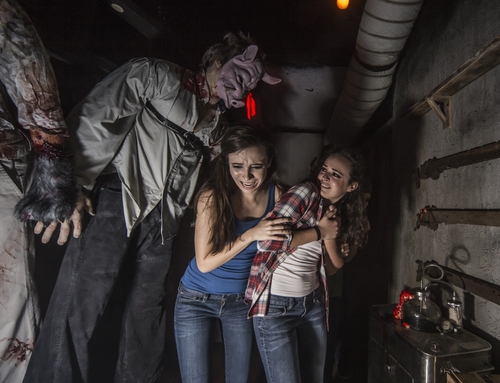 The all new house is developed by Blair Witch Project producer, Robin Cowie. No matter what your opinion is on the film, it's undeniable that it set a new precedent for horror movies, and films in general. The producer, along with Busch Gardens Tampa, hopes to the same kind of groundbreaking work at Howl O Scream, as they offer one of the most immersive and new storylines that Howl O Scream has ever done.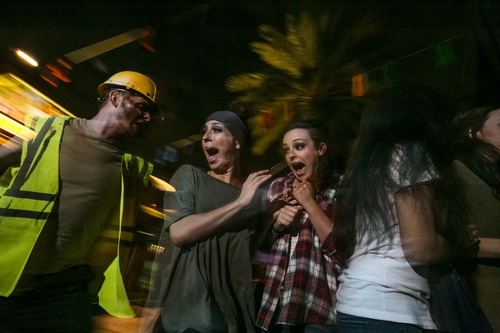 Not only will guests be able to see Scarlett's Revenge, they'll also be able to experience all of the great houses from last year, including the very interactive, Zombie Containment Unit. Last year Busch Gardens had two new houses debut, with Deadfall and Zombie Containment Unit taking center stage. This year both are back, along with the full Howl O Scream roster.
Video-Get a sneak preview of this year's Howl O Scream at Busch Gardens Tampa
The main show this year, however, is Scarlett's Revenge. In the new house, guests are taken on an archaeological dig, where they are sent in by a special team to find out what lies in this house that has been buried beneath the park for at least a century. Something has survived, and it's not happy.
We got the chance to check out the all new house, and go as far as we dared to go. We also had the chance to speak with Producer Robin Cowie about the project, and his experience bringing horror to life.
Video-Face Scarlett as she seeks revenge at Howl O Scream!
There are seven total houses at Howl O Scream this year, all of which are fan favorites. From voodoo queens, to zombies, and even haunted greenhouses, there's a little bit of something for every horror taste. There will also be roaming "slash mobs" and the return of the perennial favorite show, Fiends.
Slideshow-Check out even more pictures from Howl O Scream
Click here if you can't view the slideshow
Howl O Scream runs from September 25th, until October 31st on select nights. Howl O Scream is not included with park admission, and it's not recommended for those under 13. There are tons of maniacs, blood, guts, chainsaws and gore all throughout the event, and the park. Nowhere is safe.
Stay tuned for more from Howl O Scream, and be sure to get social with us on Facebook and follow along with us on Twitter @BehindThrills for the latest updates!
For our latest theme park videos please be sure to subscribe to us on YouTube!
For more information about Howl O Scream, including tickets, visit the official website by clicking here!