Universal Orlando is kicking Halloween into full gear next weekend with Halloween Horror Nights 25. The event turns the movie themed park from a family destination during the day, to a nightmare filled with chainsaws, maniacs, zombies, and killer clowns. For some people, it's an annual tradition that takes them into the deepest recesses of terror. For those people, it's the only chance to see major new attractions like Diagon Alley. Last year, however, that wasn't possible. This year, Diagon Alley will be open.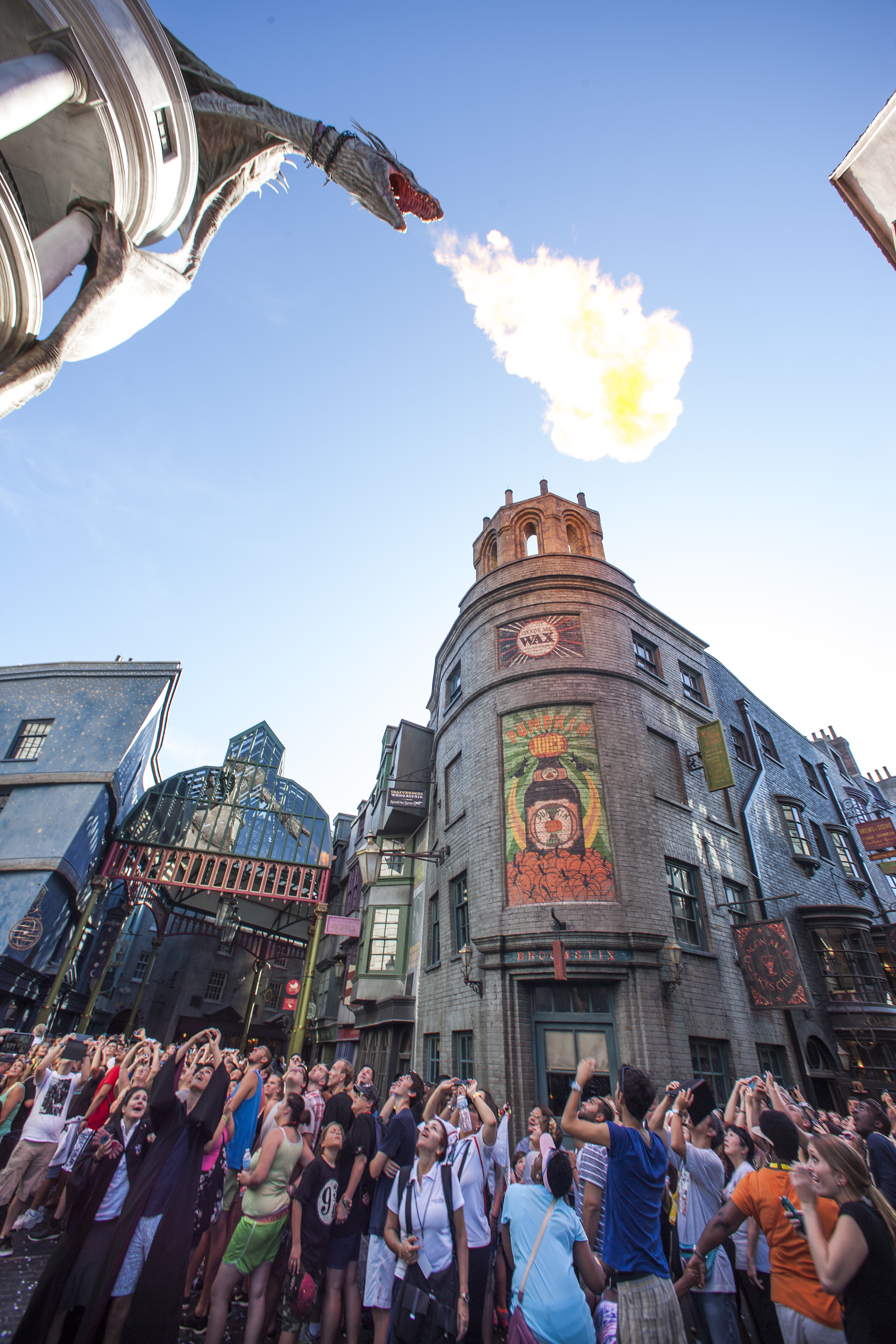 Universal confirmed to several media outlets at the Halloween Horror Nights preview, that yes, Diagon Alley will be open. We confirmed it this afternoon with Universal. This is great news for those that make Halloween Horror Nights your only visit to Universal Orlando.
Not only will Diagon Alley be open, but the signature attraction, Escape from Gringott's will also be open. The only attraction not open will be The Hogwarts Express…as Islands of Adventure will be closed during that time.
This is not only great for those who try to see everything during Halloween Horror Nights, it's also a great break from the terror, as there will be no scary stuff happening in the Wizarding World. That's right, no dementors, no dark wizards, no chainsaws, or anything scary.
All of the attractions that are open at Universal Orlando are all family friendly, and do not include any elements from Halloween Horror Nights.
The opening is apparently limited, and the area will be closed before the night ends at Halloween Horror Nights.
Halloween Horror Nights kicks off on September 18th, and will run select nights until November 1st.
Stay tuned for more from Halloween Horror Nights, and be sure to get social with us on Facebook, and follow along with us on Twitter @BehindThrills for the latest updates!
For more information about Halloween Horror Nights, including tickets, visit the official website by clicking here!