Imagine being able to board your favorite coaster, and then being transported to another dimension. It's a place where anything can happen, as aliens swoop into your ride, cows get in your way, and you feel every sensation in this new world as if it's actually real. That's the point of the all new VR Coaster Experience that is opening on September 17th at Europa Park in Germany. It's a one of a kind attraction that takes an existing coaster, and let's you ride through in a whole new way.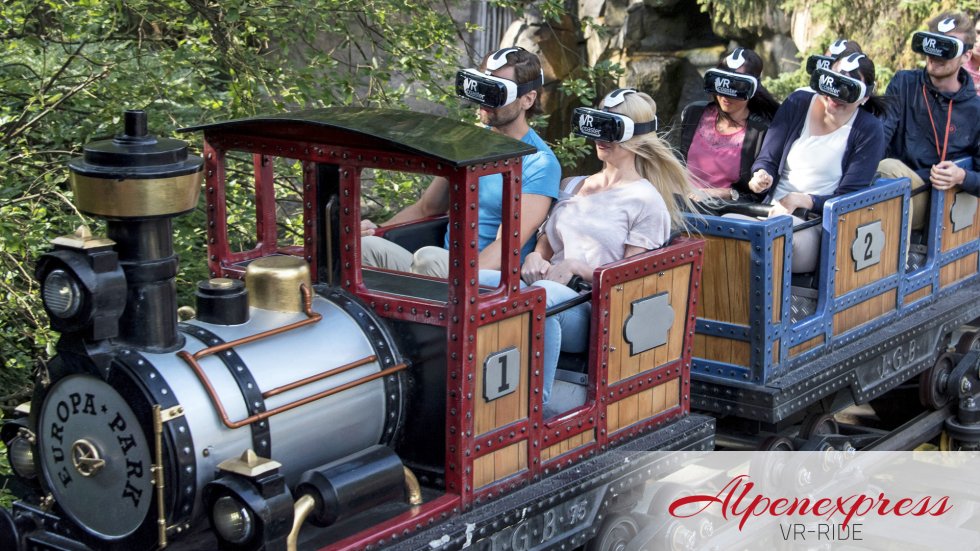 Beginning September 17th, guests at Europa Park in Germany can take part in the all new Alpenexpress VR-Ride. MackMedia has teamed up with Europa Park to create this new experience that allows guests to use VR helmets while they ride Alpenexpress.
Are you confused yet?
The new experience takes pre-programmed VR helmets, and syncs them with the coaster. As you ride, you feel everything that you normally would feel with the coaster. You still feel the drops, the twists and wind. The added feature is the video simulation on your face. The video is perfectly timed to the coaster, and gives you an added sensation as you are immersed into an all new world.
There aren't too many details, but it looks like the experience is free for annual passholders, hotel guests and VIP card holders.
This essentially takes a roller coaster and turns it into a simulator. Parks are even able to program games into the helmet, with the entire experience completely surrounding the rider.
What do you think? Is this the future of theme parks, or is it missing the point of a roller coaster?
Stay tuned for more theme park fun, and be sure to get social with us on Facebook, and follow along with us on Twitter @BehindThrills for the latest updates!
For more information about Europa Park, including tickets, visit the official website by clicking here!