Halloween Horror Nights is just two weeks away! It seems like just yesterday we were counting down the days until the start of summer. The park is filling up their scare zones with tons of new decorations. We've also been on the lookout for the first Halloween Horror Nights merchandise, and we've heard a huge rumor that could also mean the closure of another attraction.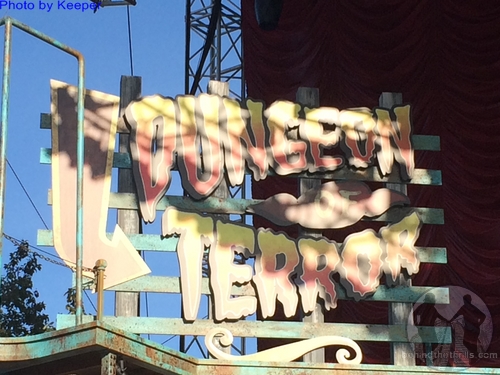 The stage is being set for Jack's all new show-The Carnage Returns. The new show will definitely be a throwback to the original show, Jack's Carnival of Carnage. What can you expect? Mayhem. Blood, and audience participation. The all new show will take place in Central Park, and will most likely happen several times a night.
Elsewhere in the park, new props are being set up, and it kind of looks like the park is preparing for 2017! Twitter user @GrillingWithGun sent in a few shots of the new scare zones being set up.
New structures and cars set out for #HHN in front of Disaster. @ThemeParkNews @BehindThrills pic.twitter.com/LkoaSRYHNJ

— Grilling With Guns (@GrillingWithGun) September 3, 2015
New structures and cars set out for #HHN in front of Disaster. @ThemeParkNews @BehindThrills pic.twitter.com/0yIwn5shvj

— Grilling With Guns (@GrillingWithGun) September 3, 2015
Cars in front of Disaster could be a sign of things to come, as Universal has recently announced that Fast & Furious: Supercharged will be taking over for the aging ride in 2017. For right now, however, it's the site of the All Nite Die-In, an all new scare zone which will have guests coming face to face with their favorite horror movie icons.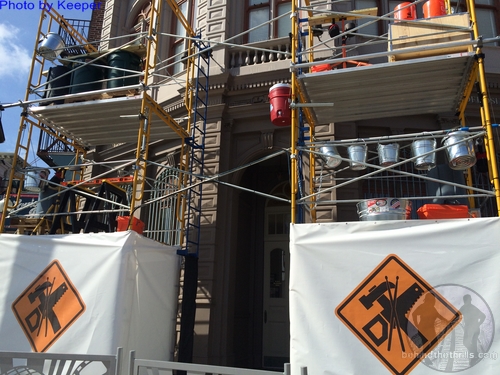 Elsewhere in the park, small stages and staging areas have been set up. While it may look like more construction, we've been told that it is for Halloween Horror Nights. The scaffolding has lights and wires, which tells us it will serve as an impromptu show of some kind.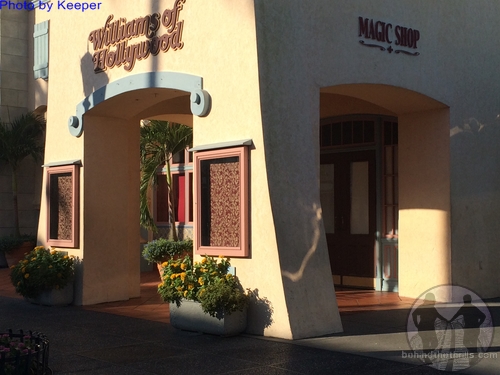 As rumored, the Theater Magic shop, which was in Williams of Hollywood has closed down. The prevailing rumor is that the shop was closed by the Theater Magic company, in order to make a huge push at their shop in Old Town. There are currently no rumors of anything else to replace it, but it could become anything, including a queue for a Halloween Horror Nights house.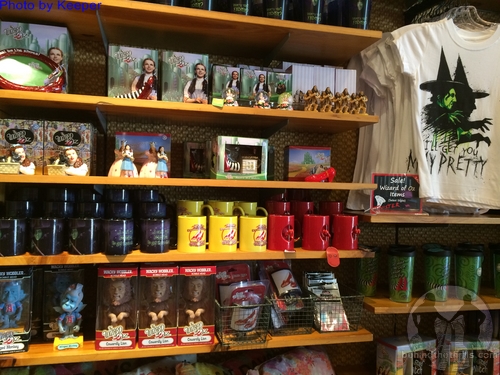 The big rumor this week is that the Twister: Aftermath shop will close down this week. The shop already has all of their Wizard of Oz merchandise drastically reduced. The shop will close down, and a seasonal Halloween Horror Nights shop will be erected. This will be very similar to the "Shop of Horrors" that Busch Gardens Tampa has set up, and will include some amazing new horror merchandise.
Beyond Halloween Horror Nights, the shop will sell other items, but it will not be Twister again. In fact, it's rumored that Twister will quietly go away before Christmas to make room for the heavily rumored Jimmy Fallon/NBC attraction. That attraction is rumored to be a version of Soarin Over California, but instead of an entire state, you'll be buzzing around Jimmy Fallon and possibly New York City. Again, only a rumor at this point.
Stay tuned for more from Halloween Horror Nights, and be sure to get social with us on Facebook, and follow along with us on Twitter @BehindThrills for the latest updates!
For more information about Halloween Horror Nights, including tickets, visit the official website by clicking here!