It's almost here! Halloween Horror Nights Hollywood is rolling out the gore for 2015, as they get ready to bring the most terrifying Halloween Horror Nights event to date. The event will have several huge name mazes when they open the event on Friday, but the streets will also be teeming with death, mayhem, bugs, and several naughty souls. We'll take you through the streets of this year's event, and give a little preview of the mayhem you can expect!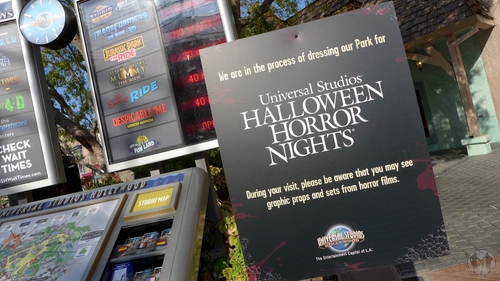 Four scare zones will take over the streets of Universal Studios Hollywood this year, with everything from a dark twisted take on the holidays, to good American citizens exercising their rights to Purge. The park is rolling out some returning scare zones, as well as new ones as Dark Christmas, Corpz, Exterminatorz, and The Purge: Urban Nightmare come tearing into the streets.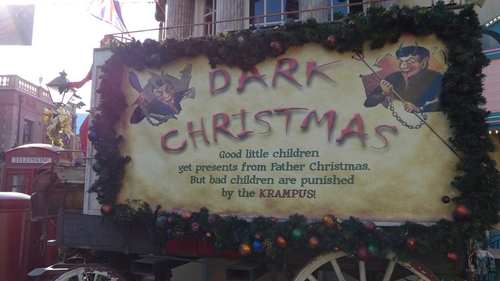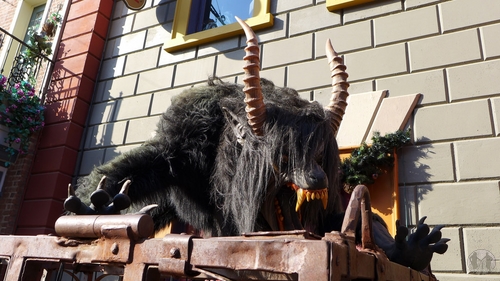 Dark Christmas was by far one of the more popular scare zones last year. Who doesn't love Christmas? This year it's back and better than ever as Krampus takes on a new shape. Is that an American Werewolf puppet I see? Krampus is going to be a huge hit this year, as the horror movie of the same name will turn Christmas movies on their bloody ears.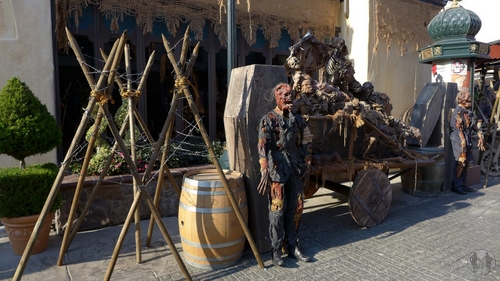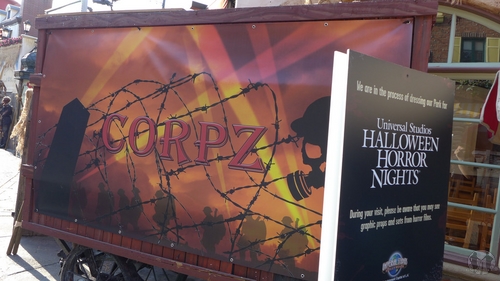 New this year is Corpz, a scare zone based on World War I. It was the war to end all wars (if only), and in this scare zones, all the soldiers put aside their differences…to return from the dead, and devour the streets of Old Paris. It will feature tons of undead soldiers, machine gun fire, and destruction…loads of destruction to be sure.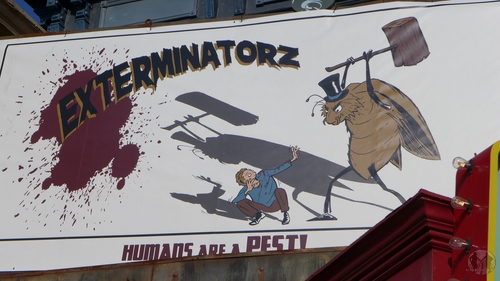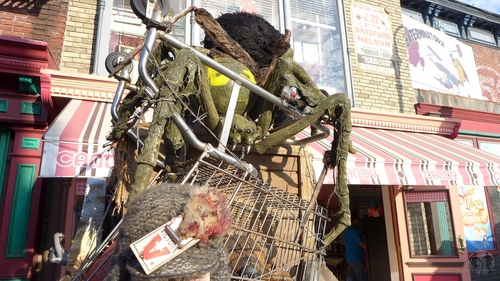 Exterminatorz is a funny one. It's also a brand new scare zone, but instead of rats and mice being everywhere in regular form, the bugs have mutated and risen from the sewers to exterminate the biggest threat to their kind…us. The insects of this world outnumber humans 2 million to 1, so it looks like we're going to be in trouble. The new scare zone will feature bugs of different sizes and shapes, all hell bent on revenge.
Slideshow-Check out even more Scare Zone fun from Halloween Horror Nights Hollywood
Click here if you can't view the slideshow
Halloween Horror Nights kicks off on Friday, September 18th and runs select nights until November 1st. Stay tuned for more from Halloween Horror Nights, and be sure to get social with us on Facebook, and follow along with us on Twitter @BehindThrills for the latest updates!
For more information about Halloween Horror Nights Hollywood, including tickets, visit the official website by clicking here!