Jock Lindsey doesn't play a massive role in the Indiana Jones films, but that didn't stop Imagineers at Walt Disney World from creating an entire bar themed to him and his adventures. The all new Jock Lindsey's Hangar Bar at Disney Springs is now open and features tons of signature cocktails, as well as small plate food items.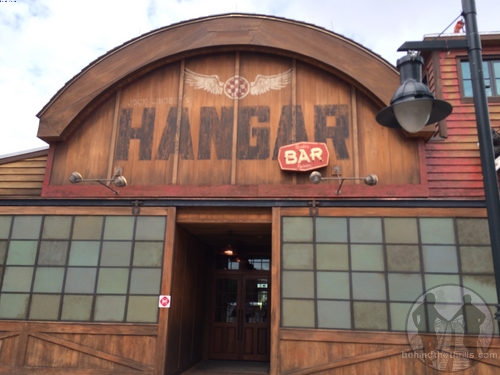 The new bar has a very slight Indiana Jones theme, with specialty plates and drinks, but the Bar gives Jock a life all his own that we've never seen on film. The story goes that Jock and Indy were flying over the little Florida coastal town, and Jock decided to settle down there. He gave air tours, and had adventure friends stop into his hangar to drop off trinkets and tell stories after their travels.
Video- Walk around Jock Lindsey's Hangar Bar at Disney Springs
Years later, Jock might be fine but his spirit, the stories and the Hangar Bar lives on.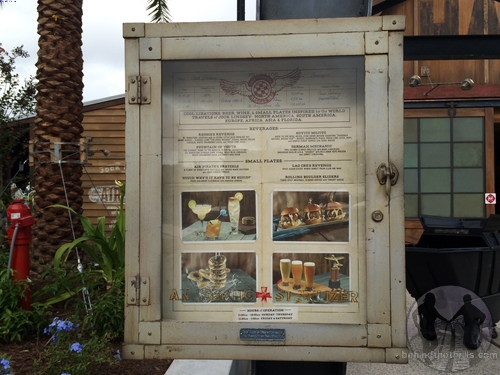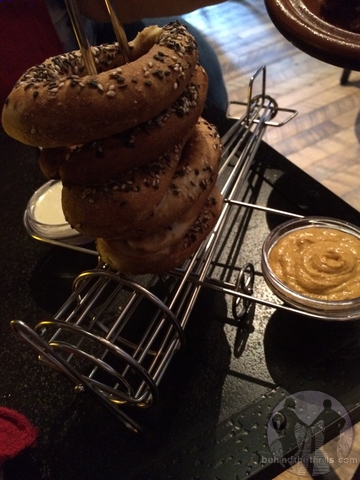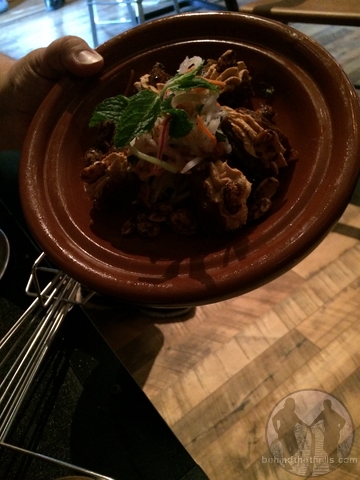 The small plate appetizers are very good, with our choice of "The Good Dates" and the pretzels being very filling, and not bad for the price. The drinks are also very good, with the signature drink being "Reggie's Revenge". There are several other themed drinks, but Reggie seems to be the one that is most prevalent. Tbete is also a full bar, with tons of great beer chouces available, lots of non-alcoholic choices for the non drinkers.
There will be tons of great souvenir glasses, but as of opening on Wednesday they had not arrived.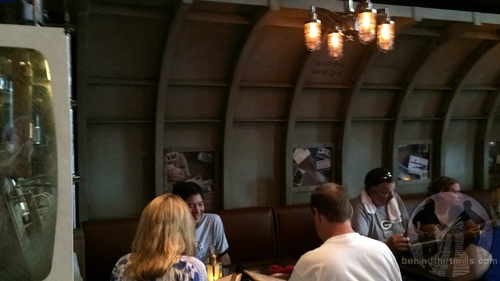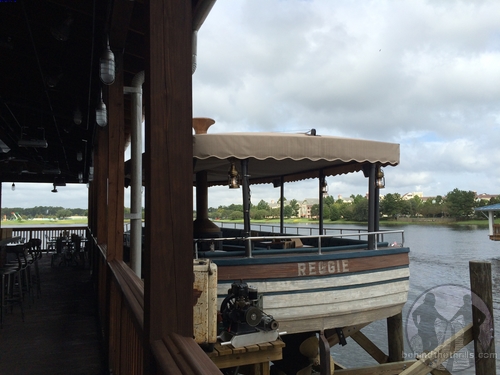 The bar is filled with tons of great little relics, including the occasional nod.to the Indiana Jones films. Outside seating over looks the lake, with the "Reggie" an out is service steamboat, serving as additional seating. It's a fun little place that adds to the total ambiance of Disney Springs.
Click here if you can't view the slideshow
Stay tuned for more from Disney, and be sure to get social with us on Facebook and follow along with us on Twitter @BehindThrills for the latest updates!
For our latest theme park videos please be sure to subscribe to us on YouTube!
For more information about Disney Springs, visit the official website by clicking here!