While the summer doesn't officially end until September 21st, Labor Day marks the traditional, and unofficial end of the summer. It specifically means the end of the summer movie season, as studios shift from huge popcorn driven films, to the more award season aimed dramas. With a huge summer in the books, it looks like Jurassic World surprised everyone, and has come out as the king of the summer movie season. Of course, a sequel has already been announced, but for us, the real question is, what will this mean for the future of the franchise in Universal theme parks?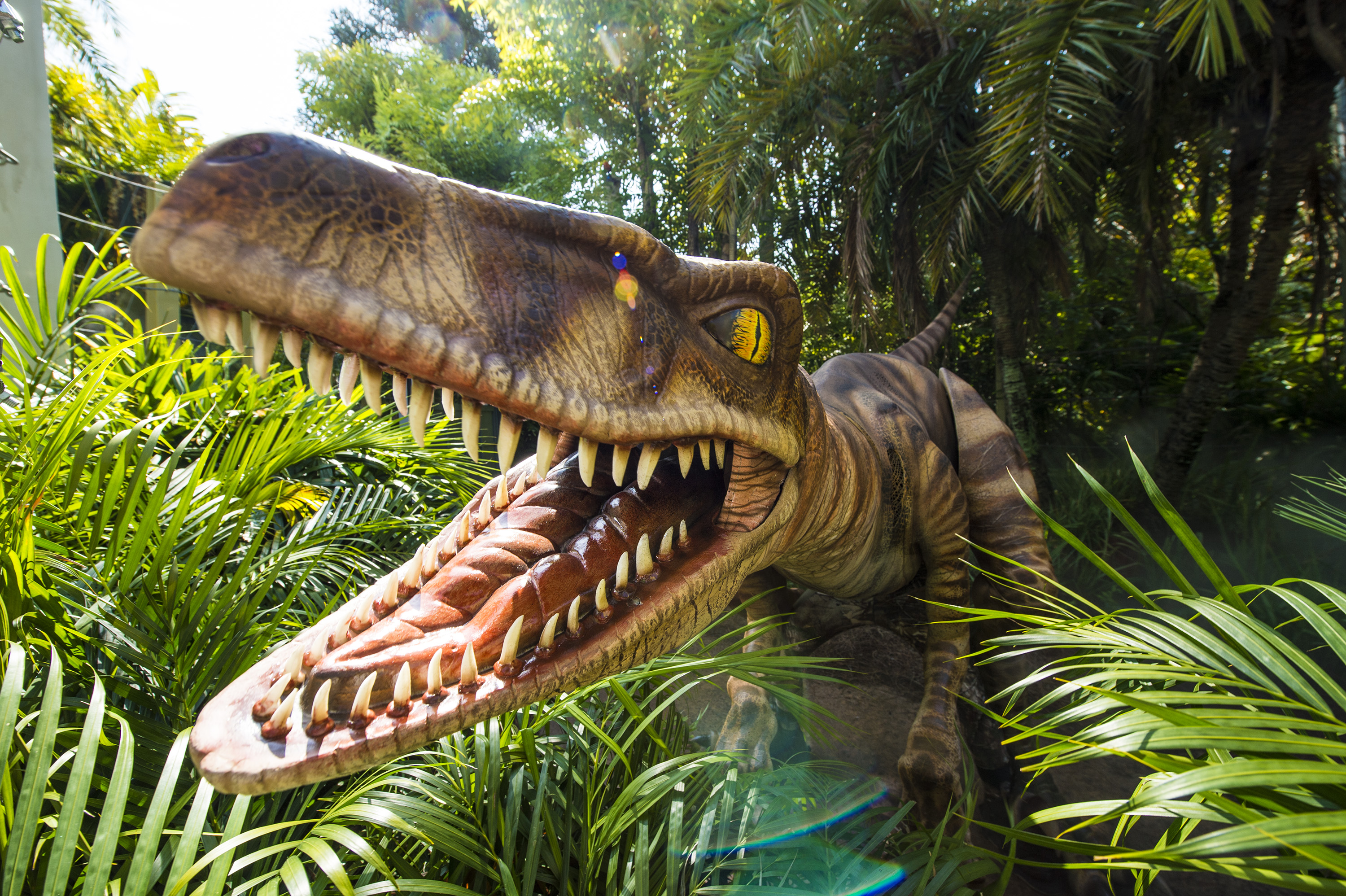 With Jurassic Park, Universal Hollywood took guests into the movie as they were able to go on a river adventure, ripped directly from the film. At Universal Orlando, that idea was taken a little larger, and pushed into overdrive as elements from both the books and the films were brought to life for the entire Jurassic Park Island.
Now, we're sitting in a world after a Jurassic Park film has broken records at the box office, and is (so far) the top grossing film of the year. In that world, theme parks jump at the chance to bring bigger crowds to their theme parks with new rides and attractions based on the record breaking film. We've seen it happen before, with films like Frozen.
Already, Universal has taken the chance to bring smaller attractions to life in both of their US parks with Raptor Encounter. The experience allows guests to recreate one of the most memorable scenes of the film, by bringing them face to face with a Velociraptor, and trying to train it!
Video-Train a Raptor at Universal Studios Hollywood
The Raptor Encounter has been a huge success at both parks. Universal Orlando has also rebranded many of the Jurassic Park areas in the park as "Jurassic World", most notably Thunder Falls Terrace. This summer, that name has been a license to print money. It has also proven that the world is in still in love with dinosaurs.
So what is next?
Universal Studios Japan is building a massive new Jurassic Park flying coaster. The coaster will allow guests to soar through an aviary on a B&M Flying coaster. There are very few details past that, but it will be a massive hit for Universal.
The very same idea could come to Orlando, but we suspect that there is something bigger on the horizon.
Universal has had a variety of plans in the past few years, everything from a flying coaster, to a mine train coaster, to a new tame ride that will take guests on a scenic tour of the park. Nothing, as of yet, has materialized.
If we are talking strictly Universal Orlando, that park has the potential to do a big Jurassic World expansion. Something as simple as the Discovery Center, which is fun, but uses dated technology, could easily be transitioned to a new Discovery Center from Jurassic World. Holographic projections are not mainstream yet, but the technology is there. Think the Tupac hologram. Something on that level would work in a theme park setting. Also, how about a boring little ride where nothing goes wrong? Sure, it's not inside the norm, but it would be nice for the little ones to actually have a dinosaur ride without being scared to death.
The next film isn't due out until 2018, but we're pretty sure that we'll see some huge Jurassic World announcements before then.
Stay tuned for more from Universal, and be sure to get social with us on Facebook, and follow along with us on Twitter @BehindThrills for the latest updates!
For more information about Jurassic Park at Universal Orlando, including tickets, visit the official website by clicking here!