We've said for a while now that Video Games are the next great frontier for theme parks and movies. Today's announcement proves it, as California's Great America is partnering with Electronic Arts for an all new attractions based on the popular video game series, Mass Effect. The new attraction will be opening at the Santa Clara California theme park, and will be a world's first for not only for the Cedar Fair park, but also Electronic Arts and means a many big things for the partnership.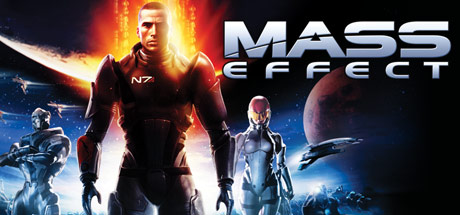 Bioware will be launching an all new Mass Effect game in 2016 called Mass Effect Andromeda, and will see the long awaited return of Commander Shepard. Much bigger, however is the opening of an all new 4D attraction that will take guests into an immersive world, along with a Iive action performer. Guests will be faced with an overwhelming adventure to another planet.
"Partnering with a world-wide gaming leader like EA will enable us to build an incredible user experience for our guests," said California's Great America Vice President and General Manager Raul Rehnborg. "This combination of technology and creative videogame content is sure to usher in a new wave of entertainment innovation in amusement parks."

"EA and BioWare are thrilled to partner with Great America and see one of our most iconic games turned into an exciting high-tech attraction," said Patrick O'Brien, Vice President of Entertainment and Licensing, EA. "Having a partner who shares our commitment to thrilling our fans is extremely important to us and we look forward to building an attraction that will appeal to the Mass Effect fan-base and introduce it to many more."
The new attraction is the first attraction announced with the new partnership, but it's not going to be the last. Earlier this summer, Carowinds announced that they will be unveiling an all new attraction based on the EA Games franchise, Plants vs. Zombies. The new attraction has not been officially announced, but the park has acknowledged that it is coming.
Cedar Fair has several parks all over the country, including Ohio's Cedar Point, and Virginia's Kings Dominion. It will be very interesting to see what other video game properties will be coming to other themed parks.
The video game industry is just starting to scratch the surface of the theme park crossover, with Nintendo and Universal announcing a partnership to bring new lands to their parks worldwide. Universal Japan already has attractions based on Capcom games, with their horror gane franchises like Biohazard:The Real (Resident Evil), Monster Hunter and others. There will also be a small video game park in Malaysia based on Ubisoft games.
These new partnerships lay the foundation for other themed parks and video game partnerships, as parks look toward expanding their brands with well known properties.
Mass Effect will open at California's Great America in early 2016.
Stay tuned for more from Cedar Fair, and be sure to get social with us on Facebook and follow along with us on Twitter @BehindThrills for the latest updates!
For our latest theme park videos please be sure to subscribe to us on YouTube!
For more information about California's Great America, including tickets, visit the official website by clicking here!